Scoop: Trump lawyers want wall between Kushner, president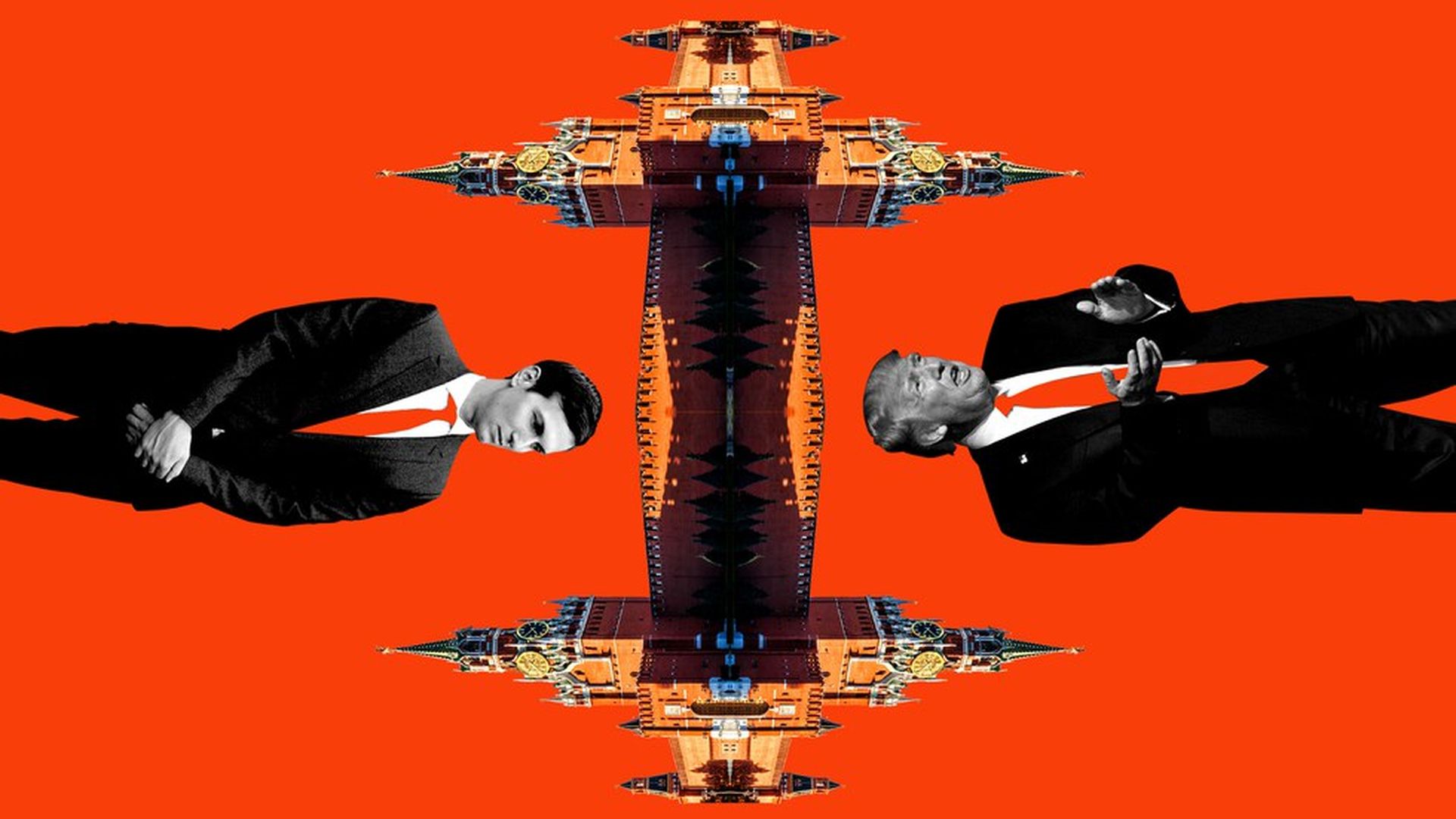 President Trump's outside legal team wants to wall off Jared Kushner from discussing the Russia investigation with his father-in-law, according to sources with direct knowledge of the discussions.
Members of Trump's legal team — which is led by longtime Trump lawyer Marc Kasowitz, and includes conservative legal firebrand Jay Sekulow — are trying to cloak their startling demand with the two-word message to Kushner: Nothing personal.
The team contends that it isn't out to get Kushner, but just wants to protect the president because his son-in-law is so wrapped up in the investigation. He had three meetings with Russians that special counsel Bob Mueller is sure to investigate.
Members of Trump's legal team are frustrated that Kushner has been discussing the investigation with the president, according to the sources.
The mechanics of the wall are unclear, but it apparently would constitute an agreement by Kushner not to discuss anything about the Russia probes with the president.
Why it matters: The demand could exacerbate tensions between Trump's team and Kushner's high-profile lawyers, Jamie Gorelick and Abbe Lowell. A fractured team, either because of boundaries or personal differences, could make it even harder for Trump to defend himself and at the same time pass parts of his agenda.
The mood: Tensions are flaring among all the factions as they try to cope with this week's revelation about a meeting arranged by Donald Trump Jr., the president's oldest son, in a quest for dirt on Hillary Clinton from a Russian lawyer.
Some advisers to the White House are concerned about the right-wing, base-first approach of Trump's outside legal team, which is especially attentive to Fox News' Sean Hannity. These advisers worry that the red-meat approach is insufficient, with so much at risk to the president's image and agenda.
On the other side, The New York Times' Peter Baker and Maggie Haberman reported that "Kasowitz and his colleagues ... have complained that Mr. Kushner has been whispering in the president's ear about the Russia investigations and stories while keeping the lawyers out of the loop."
The Times also quoted "three people close to the legal team" as saying Trump has also "trained his ire" on Kasowitz, because the president "has grown disillusioned by Mr. Kasowitz's strategy."
And ... "Kasowitz and his colleagues have been deeply frustrated by the president."
Go deeper