Scoop: The next wave of Dem health care attacks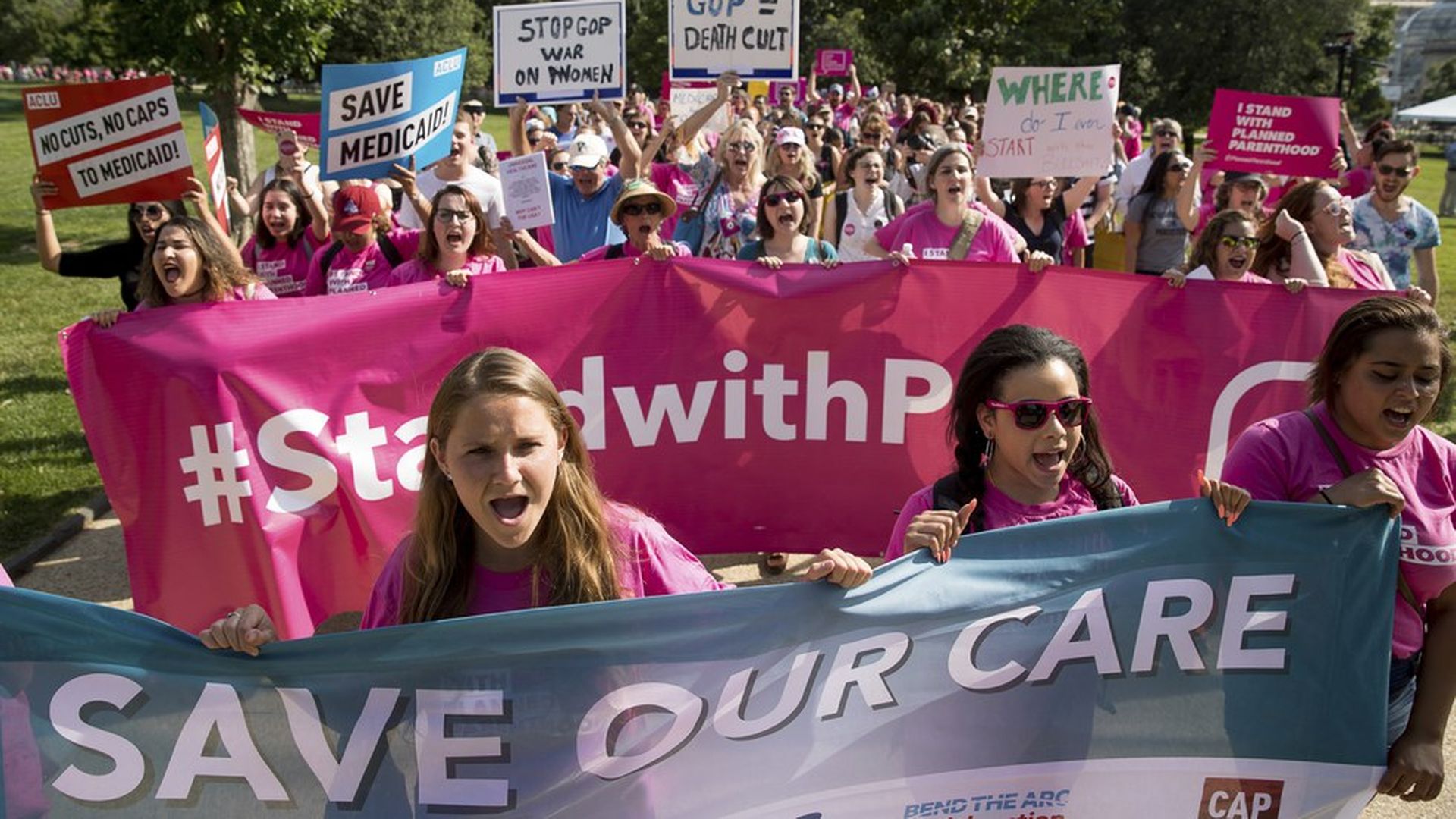 As if things weren't rough enough already... On Monday, the progressive group Save My Care will air a new seven-figure TV campaign across four key states, showing footage of Republican Senators promising they won't back a health care repeal bill that would hurt their constituents.
Republican leaders say these members must vote to repeal the ACA because it's been the party's central promise for the past 7 years; these ads show four Republican Senators making their own countervailing promises to protect health care. The subtext: They'll be breaking a promise no matter how they vote.
The kicker line: "Keep your promise. Vote no on health care repeal."
The ads will target Republican senators who oppose the current bill: Lisa Murkowski in Alaska, Dean Heller in Nevada, Susan Collins in Maine, and Shelley Moore Capito in West Virginia.
Go deeper