Scoop: Bank of America exec discussed for Uber CEO role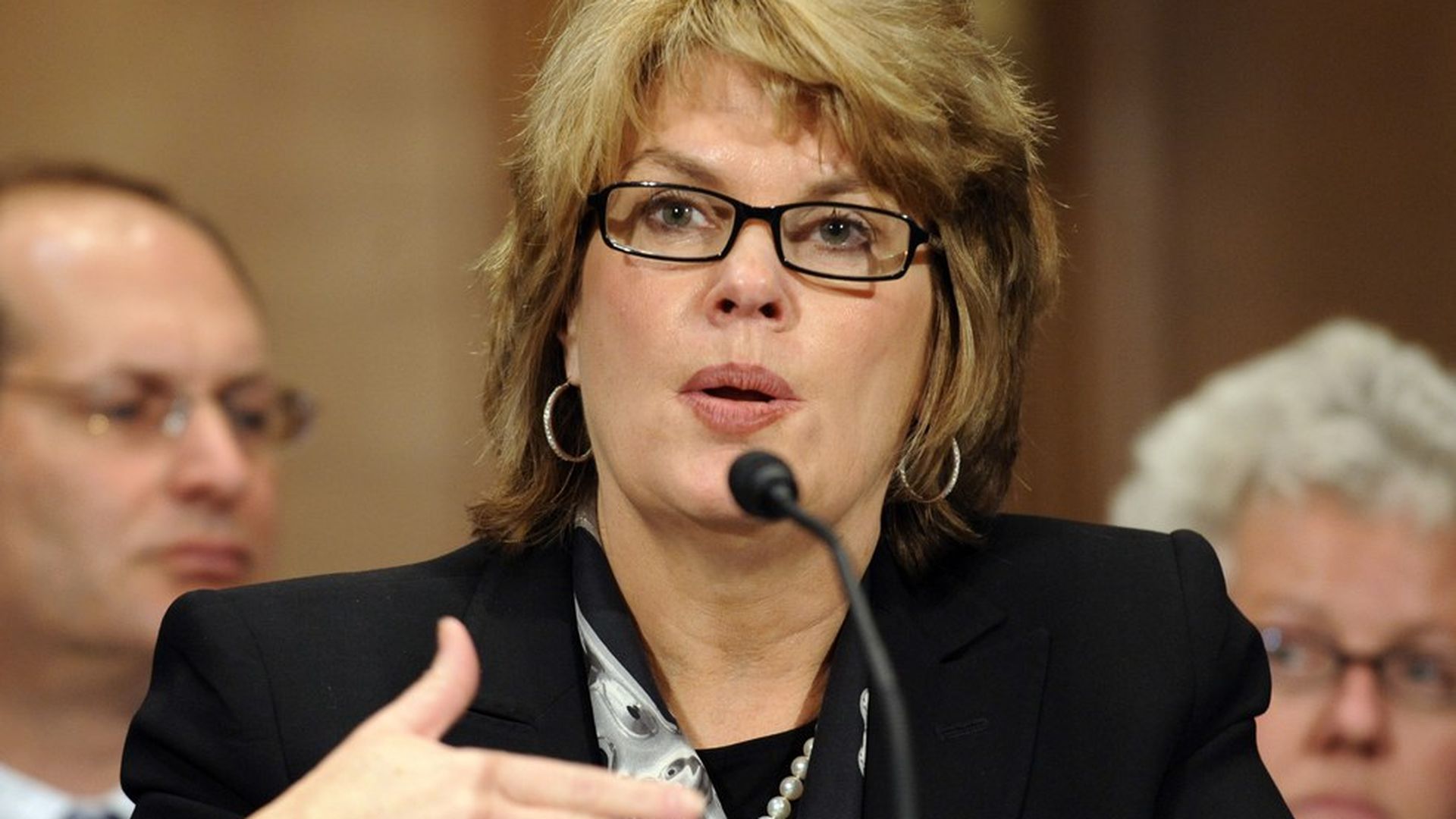 Multiple individuals close to Uber's board of directors have reached out to Bank of America vice chairman Anne Finucane about the company's CEO position, which has been vacant since Travis Kalanick resigned in June, Axios has learned.
Finucane is vice chair of BofA and a member of the $238 billion bank's executive management committee. She also leads its ESG, public policy, customer analytics and global marketing functions. She has been with BofA, and its predecessor banks, for around 22 years.
She is said to be intrigued by the opportunity, but has not yet held any official talks with the company or its retained executive search firm. Both she and Uber declined comment.
Why might Finucane make sense for Uber?
Plenty of experience with crisis management and brand rehab, given that she led global strategy and marketing for Bank of America after the financial crisis.
Uber is said to favor hiring a female CEO, given its well-publicized issues with sexual harassment and gender discrimination. Finucane, in particular, is known to be a strong advocate for women in the workplace.
Longtime Wall Street experience that would lend itself to Uber's eventual IPO plans, plus possible M&A and fundraising activities.
Go deeper