Schumer: Graham-Cassidy bill makes states 'do the dirty work'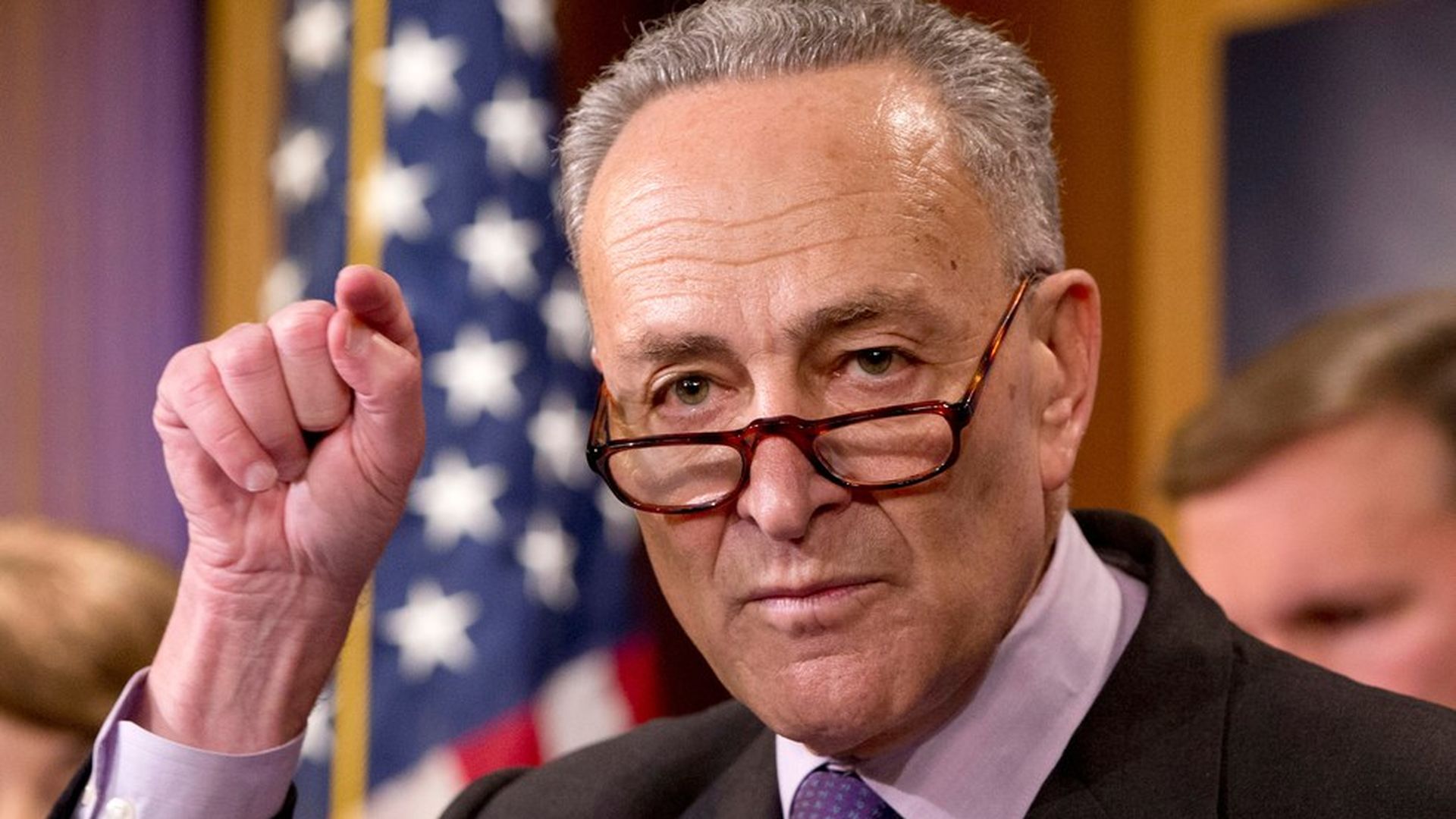 Senate Minority Leader Chuck Schumer said the Graham-Cassidy health care bill would end "Medicare as we know it, and make governors do the dirty work," holding up a letter against the bill signed by 10 governors — 5 from blue states and 5 from red states.
One more thing: Schumer warned that a Republican effort to push the new health care bill through Congress would "shut down" recent efforts to make bipartisan deals.
On the midterm elections: If the 2018 election is fought over Trumpcare, Republicans "are going to get clobbered."
On DACA negotiations with the White House: "I'm optimistic we can get a good deal on DACA, on border security, and on no wall, of any sort."
On Trump's use of "Rocket Man" to refer to Kim Jong-Un: "That kind of language is risky."
Go deeper