Schiff calls WH's Russia response a "non-denial denial"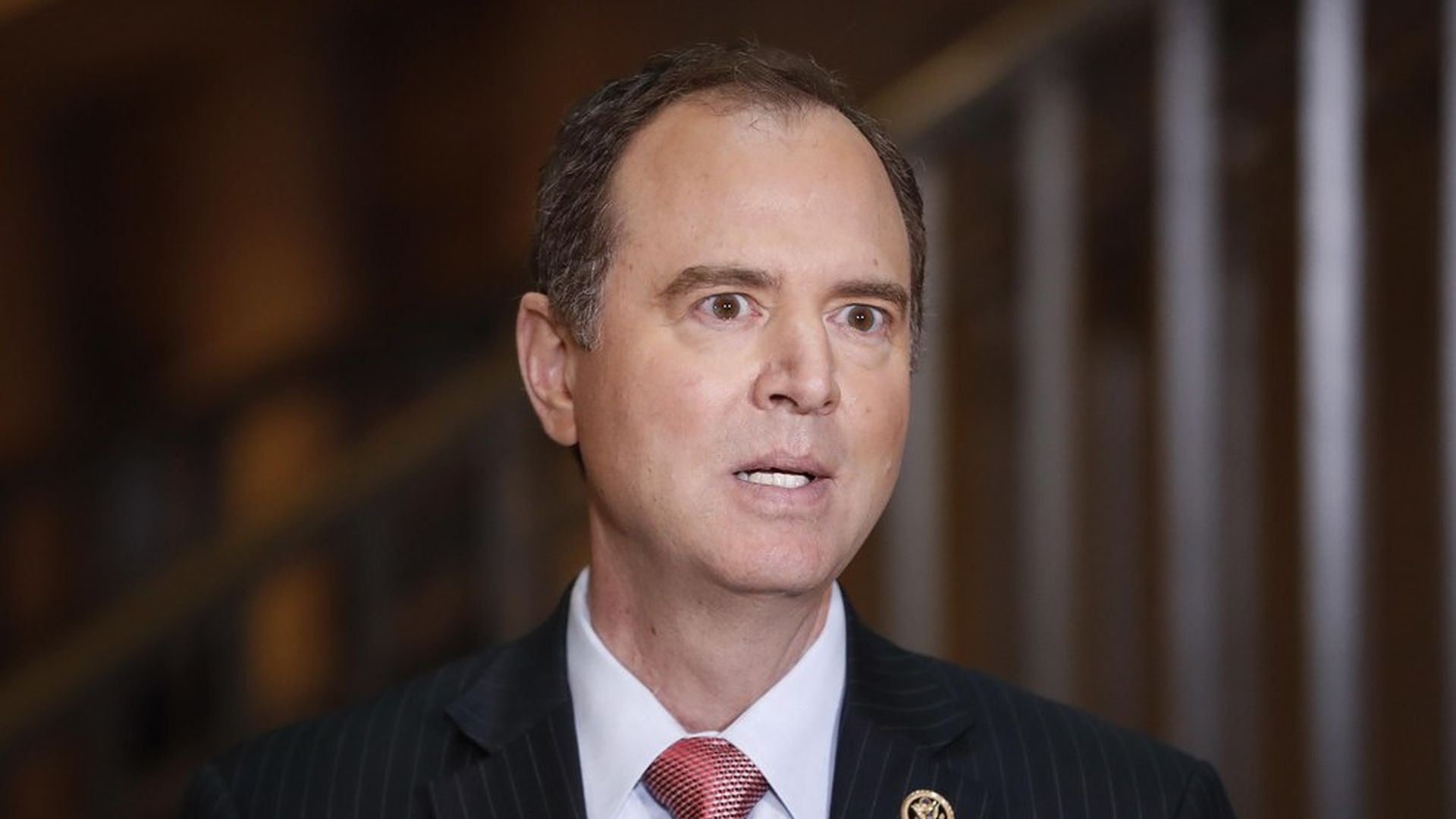 Ranking Member of the House Intel Committee Adam Schiff said "the denials from the administration" about Trump's disclosure of highly classified information to Russian officials "are really a form of non-denial denial," during an interview with NYT's David Sanger at the Center for American Progress' Ideas Conference Tuesday.
What they're not saying: Schiff added the administration's statements that "the president did not discuss war plans is a bit of a non sequitur, and saying he did not discuss sources and methods is a bit of ruse," since that's not what the report was about.
"What we are engaged in is a new war of ideas, it's not communism versus capitalism, it is autocracy and authoritarianism versus democratic forms of government," said Schiff.
What this means: Schiff warned Russians could "reverse engineer" what they learned from Trump to determine the source of the information is. Schiff said that means:
The source could dry up (and if the source is a human it's even more dangerous)
The country that shared that intel with the U.S. "could decide it can't trust the U.S. with information"
"Or worse, it can't trust the President with information," which gets even more dangerous "particularly if we're talking about a threat posed to Americans by ISIS," which is what the reports allege
He's right: Already we have seen European countries questioning their relationship with the U.S.
The solution: Not much of a reassuring answer from Schiff — "I have to hope that someone will counsel the president what it means to protect...information."
Go deeper