Schiff calls on Nunes to step aside from Russia probe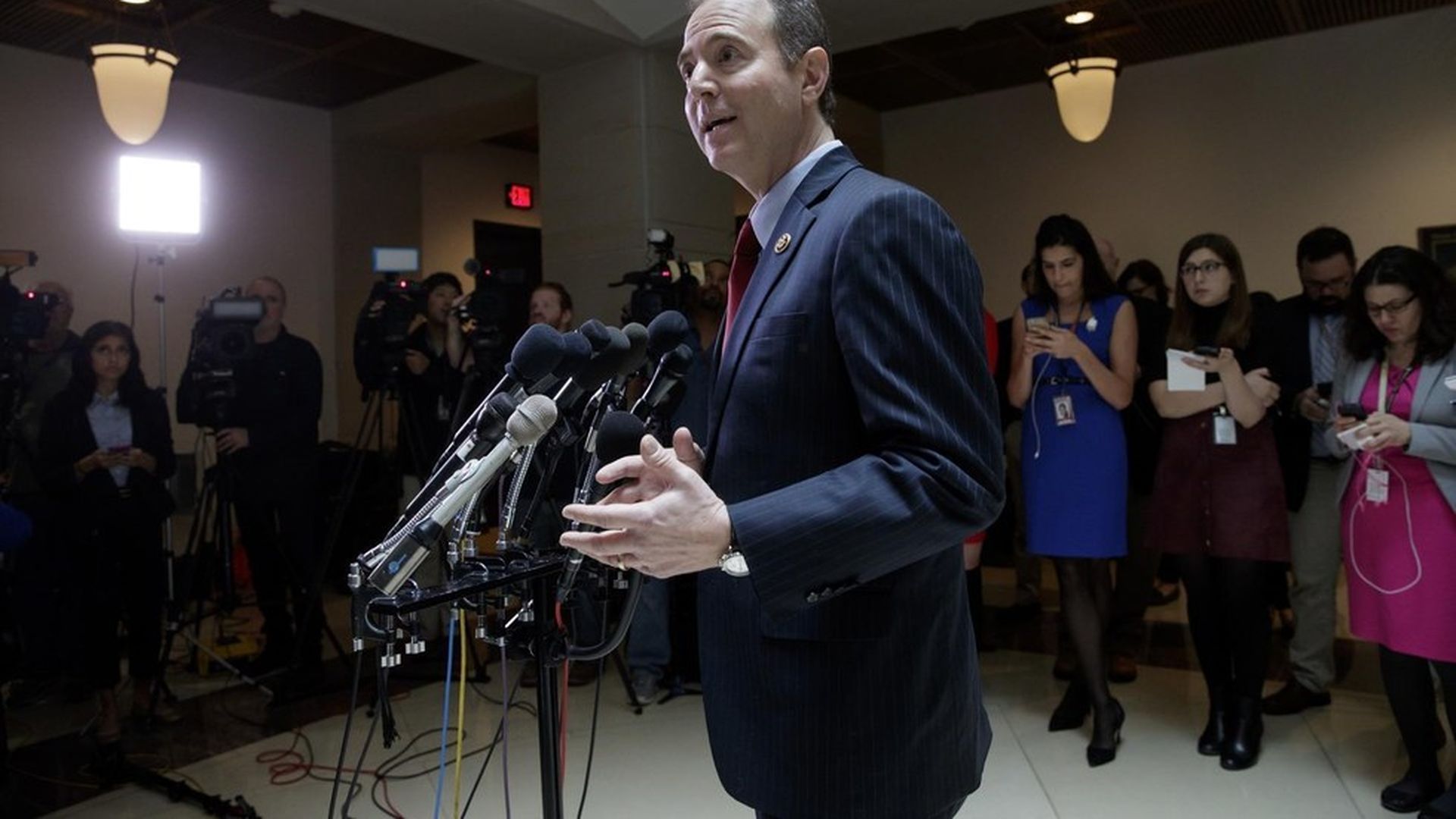 Adam Schiff, the top Dem on the House Intel Committee, has called for the committee's chairman, Devin Nunes, to recuse himself from "any further involvement" in the ongoing investigation of Russian interference in the 2016 presidential election and potential intelligence collection involving Trump campaign associates.
This comes after the revelation that Nunes visited the White House grounds to view classified documents that allegedly show potential surveillance of Trump team members. Schiff said:
There was no legitimate justification for bringing that information to the White House instead of the committee. That it was also obtained at the White House makes this departure all the more concerning. In the interests of a fair and impartial investigation whose results will be respected by the public, the Chairman's recusal is more than warranted.
Go deeper