Scaramucci out as White House communications director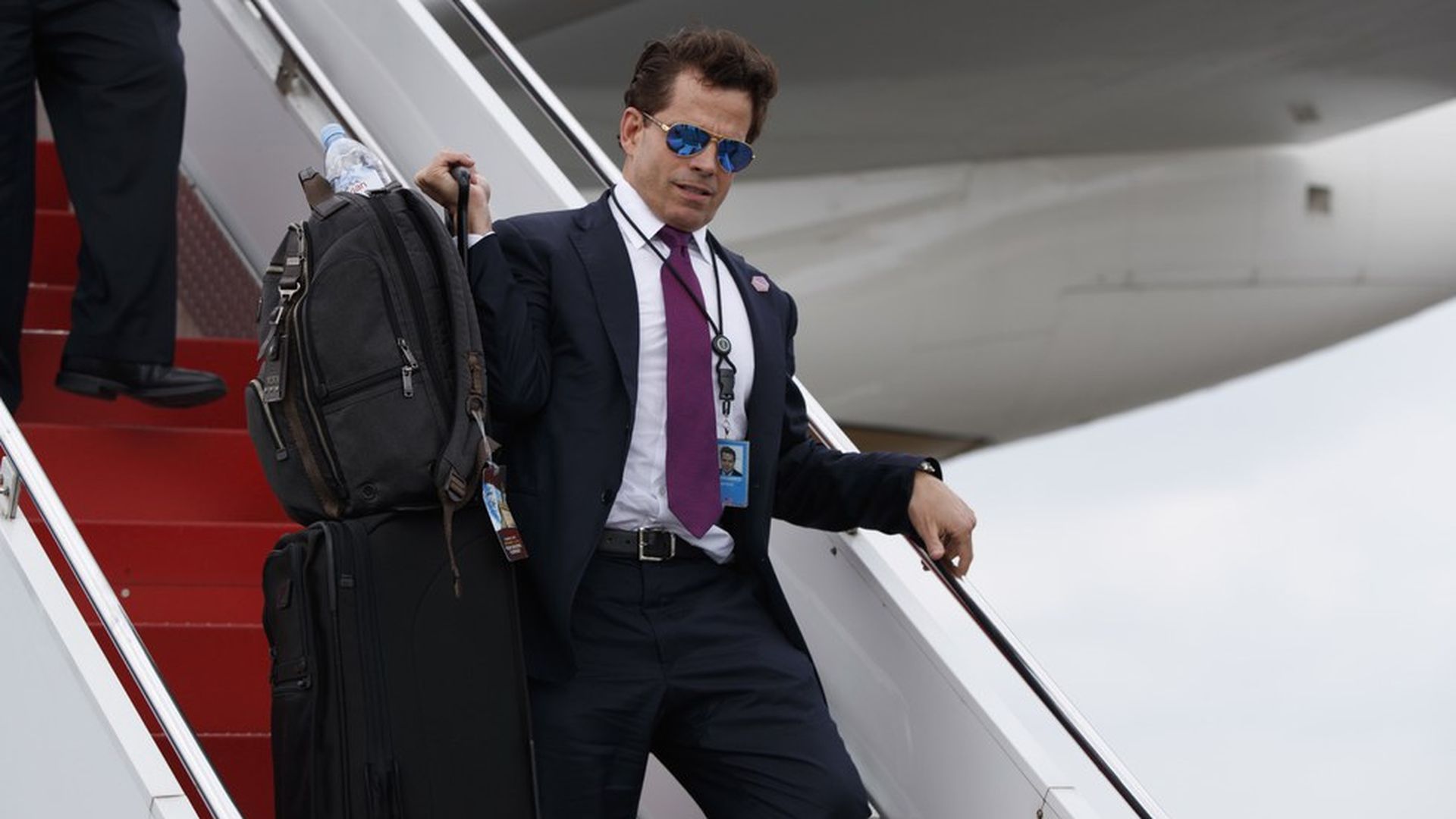 Anthony Scaramucci has been removed as White House communications director after 10 days on the job — less than a week after an expletive-laden on-the-record rant to The New Yorker's Ryan Lizza — per The New York Times. Axios has since confirmed the news.
Scaramucci's departure came at the request of new chief of staff John Kelly, who is making his presence known in his first day on the job. Kelly broke the news to Scaramucci almost immediately after being sworn in. The NYT notes it's not clear whether he will stay on in the White House.
A source familiar tells Axios: "Kelly wanting to turn the page. New culture. Mooch no discipline. Thought he'd burned his credibility."
White House statement: "Mr. Scaramucci felt it was best to give Chief of Staff John Kelly a clean slate and the ability to build his own team. We wish him all the best."
Jared and Ivanka were instrumental in bringing in Scaramucci, primarily to take out Reince Priebus. That was his chief (some might say only) duty.
Go deeper