Scalise's hospital has low medical safety scores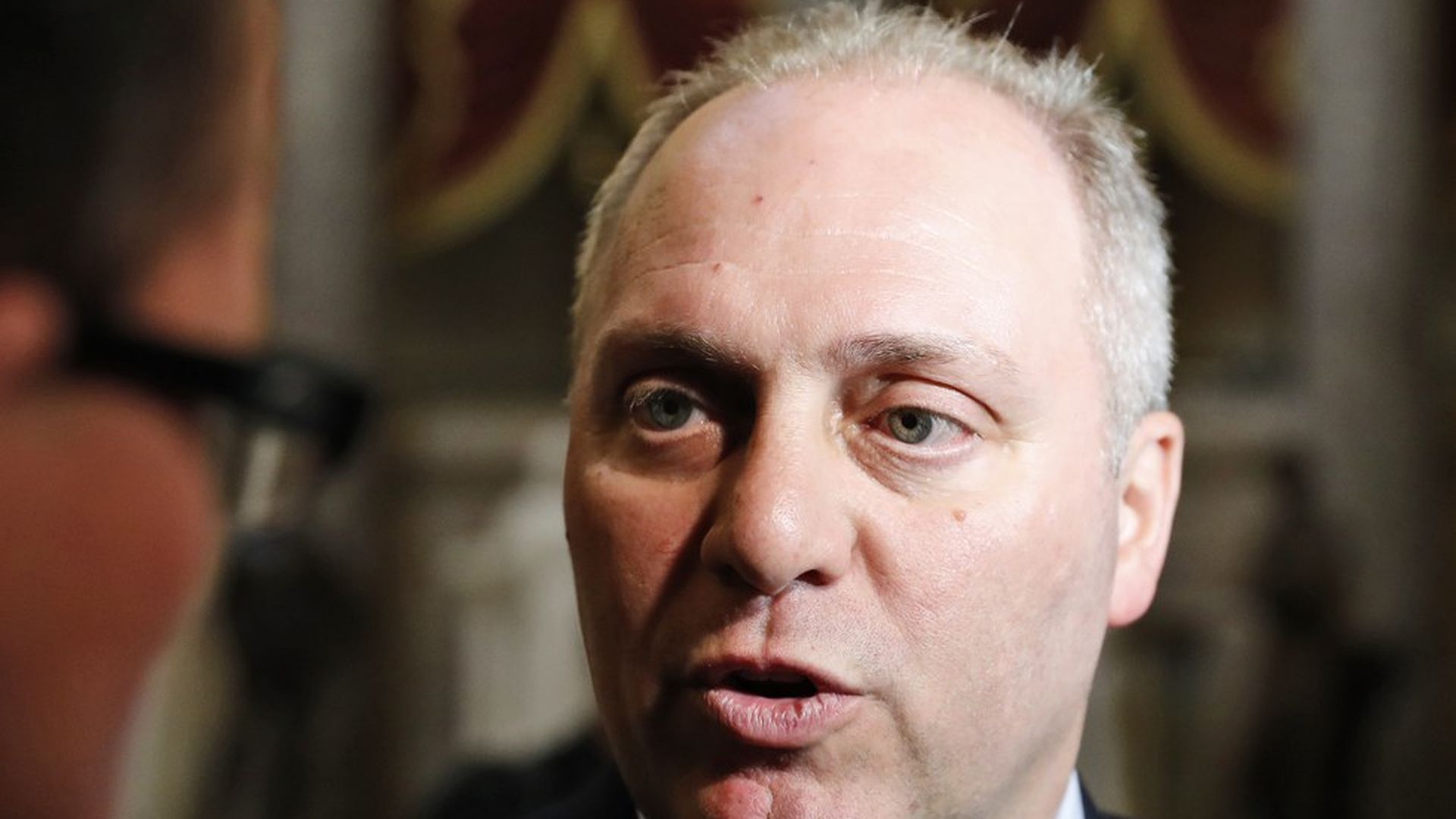 House Majority Whip Steve Scalise just had surgery this week to treat an infection — and now USA Today reports that the hospital where he's being treated, MedStar Washington Hospital Center, has low safety ratings for several measures of health care quality, including preventing infections. Leapfrog Group says its scores are worse than average for different kinds of infections, and the Centers for Medicare and Medicaid Services says it ranks below the national average on safety of care.
Hospital spokeswoman So Young Pak told USA Today that "we continuously use our outcomes data to learn, improve and optimize the care we provide to 40,000 inpatients every year." She cited a study in the Health Affairs journal that suggested hospital scores "may generate confusion instead of clarity."
Why it matters: Infections can be a complication from surgery. But there are known techniques for minimizing the risk of infections, including steps as simple as frequent hand washing — which is why hospital quality ratings have become more widely used.
Go deeper