Saudi Aramco's cloudy IPO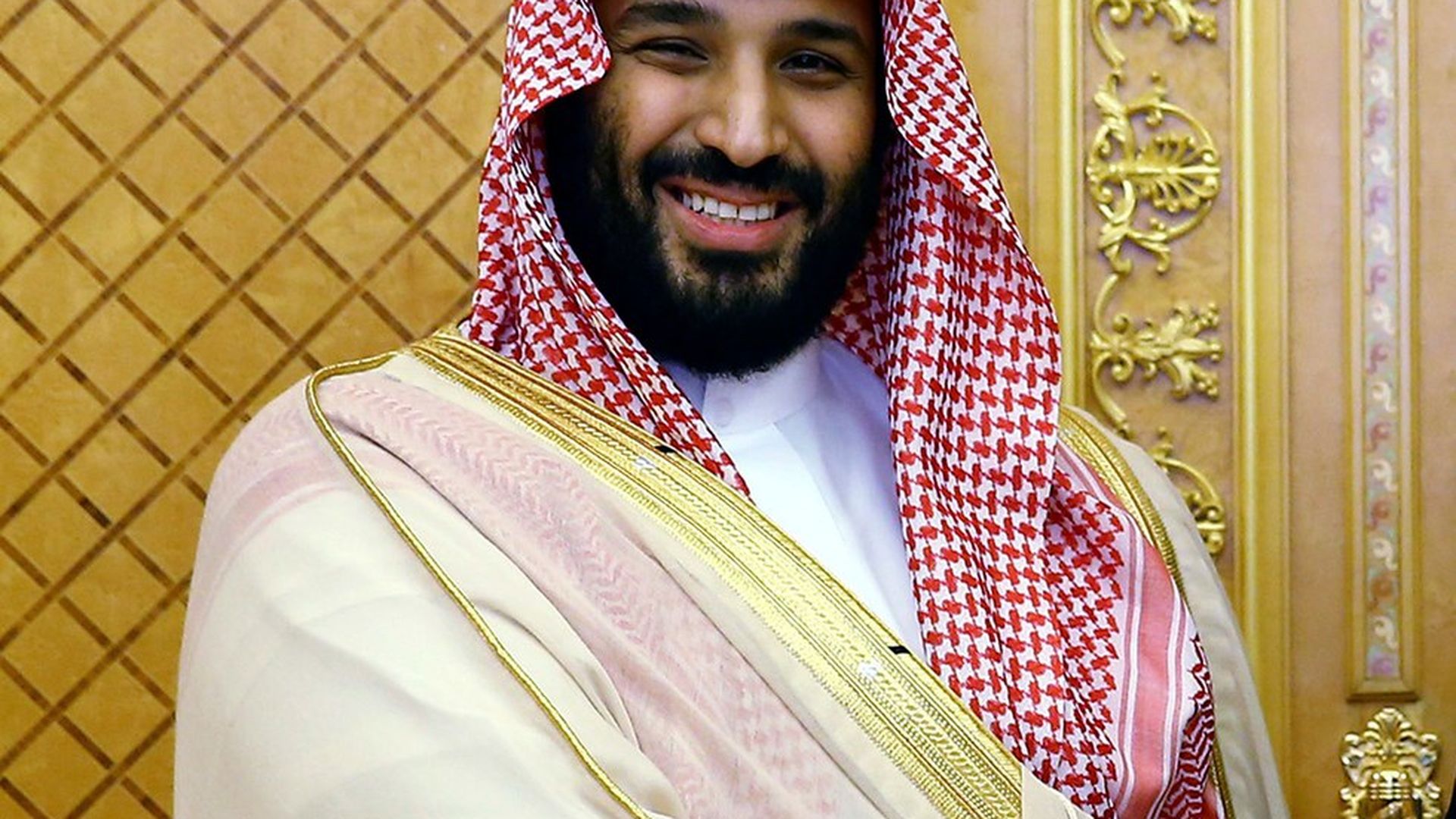 Let's revisit Friday's reports that Saudi Arabia may delay selling shares of state oil giant Aramco on international exchanges next year, and may even shelve the plan entirely. The company is instead weighing plans to privately offer stakes to investors including China, according to various media reports including the Financial Times, which broke the story on Friday. FT says options includes selling shares to big sovereign wealth funds and institutional investors.
Why it matters: The planned IPO would likely have been the largest ever, generating massive fees for exchanges in New York or London, the leading candidates for the principal listing venue. It's meant to raise tens of billions of dollars to seed Saudi Arabia's long-term plan to modernize its economy and diversify away from oil.
Thought bubble, part 1: My Axios colleague Dan Primack passed along some context on what it would mean to scuttle a public listing and shift to private sales:
For Aramco, this would still bring in lots of cash. But having an IPO on a big public exchange would have enabled the company to float more shares in the future relatively seamlessly if the kingdom wants to raise fresh capital. That's harder with unique transactions negotiated with private buyers.
There are also risks for buyers, who would have a harder time dumping shares in the company if they decided to divest for one reason or another.
Thought bubble, part 2: The 11th-hour uncertainty is truly remarkable, given the stakes and the years spent planning for the IPO of 5% of the company.
For the record: The company called the FT report "entirely speculative" on Twitter over the weekend, adding: "All listing venues under review for optimal decision, IPO process is on track for 2018."
Be smart: David Goldwyn, who was the State Department's top energy official early in Hillary Clinton's tenure, says the uncertainty stems from the Saudi's aversion to putting information about the company in the public realm.
"The question was always whether the Saudis could tolerate the transparency requirements of the listing agencies," he tells Axios. "They pressed very hard for U.K. and others to relax their requirements. To their credit, the agencies did not lower their standards."
Goldwyn said Crown Prince Mohammad bin Salman and Aramco may have hoped that the appetite for the IPO was so strong that Aramco could sell shares without opening their books like a western company.
"That's not going to happen. The debate is not over, but score this round one point for the forces of transparency in the capital markets and zero for the forces supporting transparency in Saudi Arabia," said Goldwyn, who now runs a consultancy with energy industry clients.
Go deeper