Saudi Arabia throws down the gauntlet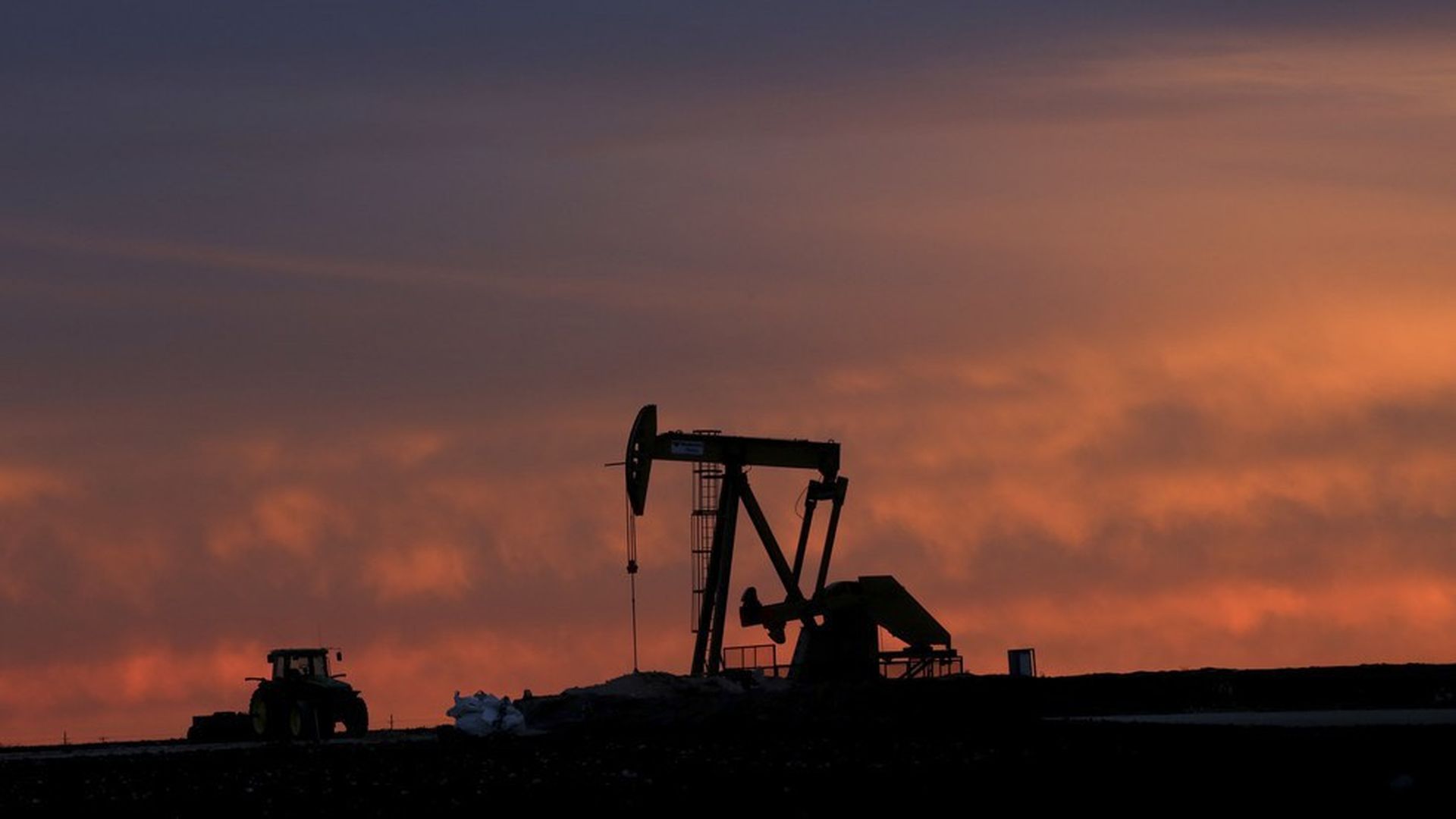 A top Bloomberg editor highlights a message being conveyed by Saudi Arabia amid the turbulence in global crude oil: "Saudi Oil minister says the world of energy may be changing, but Aramco will survive longest and pump the last barrel of crude."
In a word, it's defiance.
Why it matters: OPEC's dominant producer, Saudi Arabia, is reacting to a widely perceived threat from U.S. shale oil and forecasts that global oil demand could level off in little more than a decade, and then start to decline. In such a scenario, Saudi and the world's other petro-states — already in their third year of low oil prices — could face even worse fiscal trouble. Saudi is saying: Even if the petro-world does comes apart, we will be the last man standing.
What they said: At a major investment conference in Riyadh, Saudi oil minister Khalid al-Falih said worldwide demand for oil is expected to grow by 45 percent by 2050, Reuters reports.
That comment, coupled with the OPEC Secretary General Mohammad Barkindo's prediction last week that demand will rise through at least 2040, contrasts with analyses suggesting that greater efficiency, the rise of electric cars and other factors could bring peak demand far sooner.
The prominent consulting firm Wood Mackenzie said in a mid-October report that global oil demand for transportation—the dominant use—could peak by 2030, with an overall peak by 2035. The CEO of Royal Dutch Shell has said a peak could arrive as early as the late 2020s.
Battle with shale: In separate comments, Saudi Aramco CEO Amin Nasser "says he does not spend much time worrying about booming production from U.S. shale fields," according to CNBC. Aramco, the state-owned oil giant, is preparing for a massive IPO next year and seeking to maximize its valuation, though several recent reports note that the timing for an international listing could slip.
"The concentration that we are seeing today is on the sweet spot of shale, and this will not last forever," he told the network in an interview.
The U.S. Energy Information Administration projects that total U.S. crude oil production will reach a new annual average record of 9.9 million barrels per day next year.
Shale production from regions like the Permian Basin in Texas now exceeds 6 million barrels per day, according to the EIA, and U.S. crude oil exports recently reached nearly 2 million barrels a day before dropping back somewhat.
Go deeper