Sanders: "The only thing that's dead is Obamacare"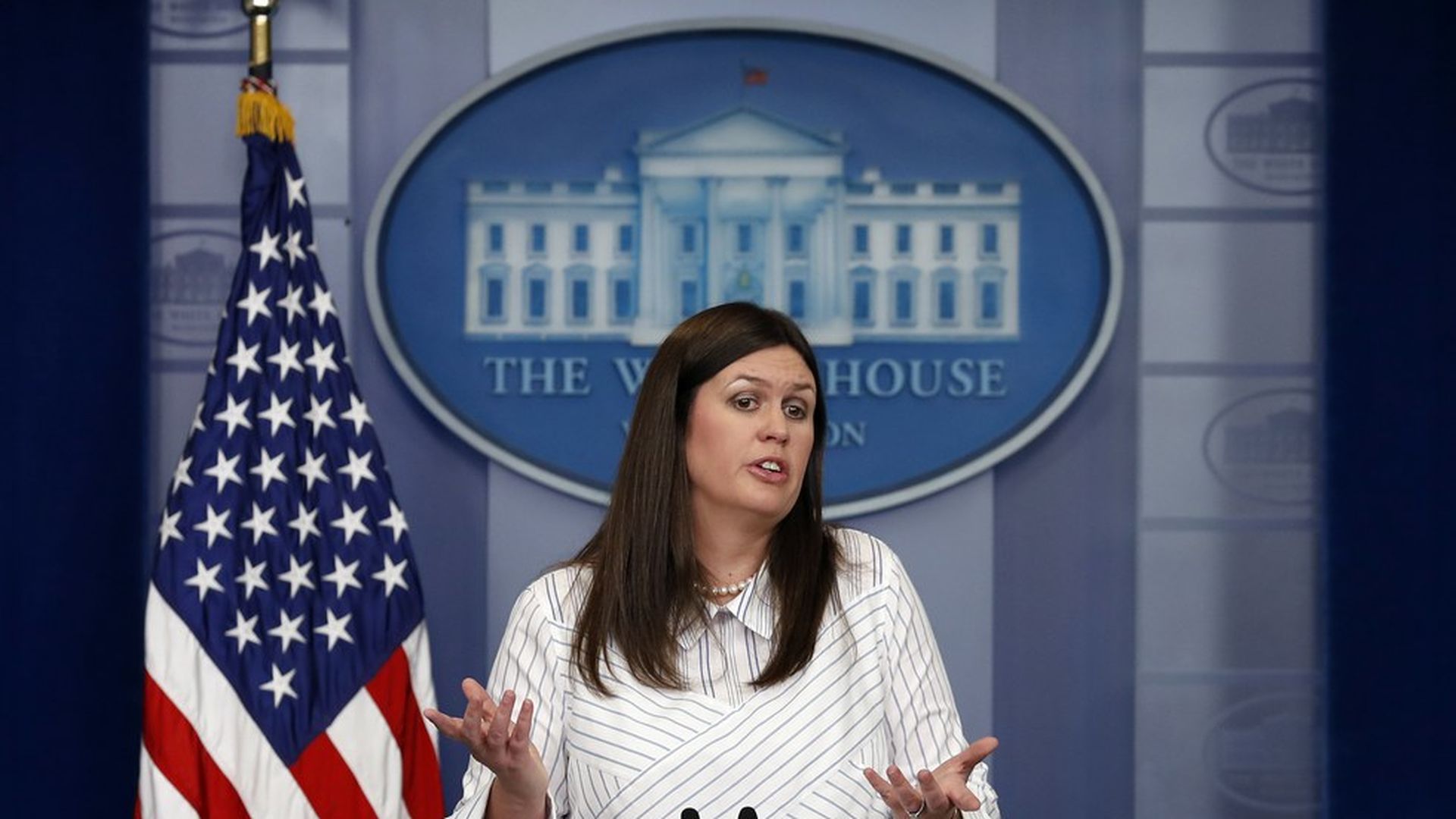 Deputy Press Secretary Sarah Sanders said Tuesday that President Trump is "not going to own the failure of Obamacare... [that] rests solely on the shoulders of Democrats." She also assured reporters that the health care effort will continue, "This is not a game-over situation." Other highlights from her off-camera briefing:
On death of Senate health bill: "The only thing that's dead is Obamacare." She later added that the ACA "is already going over the cliff and doesn't need a push by the president."
Would Trump sign a repeal-only bill? "We're certainly open to considering all options." Earlier, Trump said he wants to "let Obamacare fail."
Who is paying for Trump's lawyers? "I'm not sure what the structure is for that."
Will Trump personally push Congress to lift the debt ceiling? "We'll make those decisions as we get closer."
Go deeper