Sanders on Trump's tweets: Americans knew who they were electing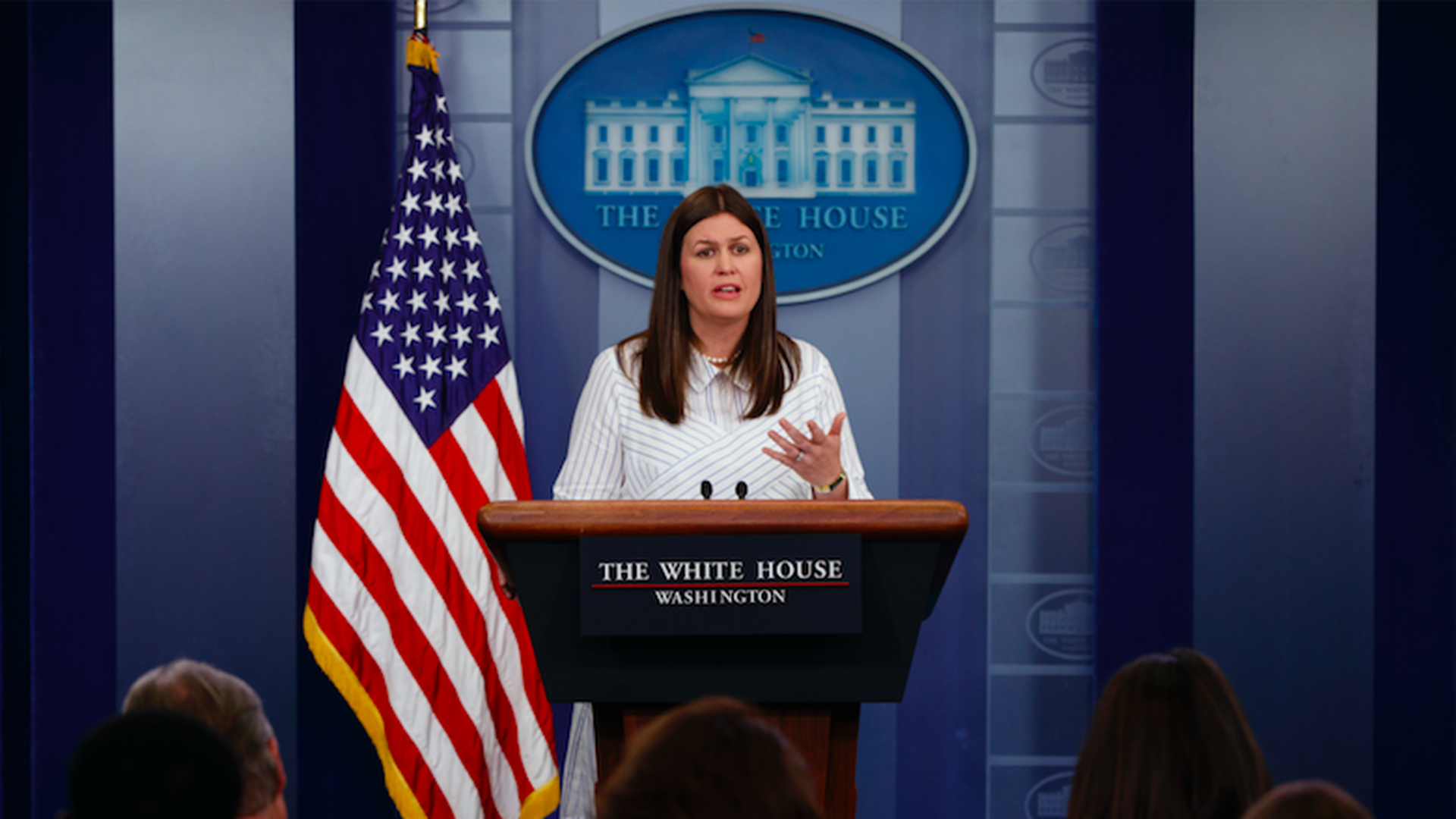 Treasury Secretary Mnuchin laid out new sanctions against a Chinese bank and two Chinese individuals over their financial dealings with North Korea at the top of Thursday's briefing, but Sarah Sanders stole the spotlight when she got fired up at the media for attacking President Trump over his Morning Joe tweets:
The American people elected "a fighter," said Sanders. "They knew what they were getting when they voted for Donald Trump."
Sarah Sanders:
Did Trump go too far with his attacks Morning Joe's hosts? "I don't think so," said Sanders. "When he gets attacked, he's going to fight back... he fights fire with fire."
Media attacks on Trump: "He's not going to sit back and be attacked by the liberal media and Hollywood elites... the only person I see a war on is the president."
On Medicaid cuts in new health bill: "No one who has medicaid will have benefits cut."
Secretary Mnuchin:
On new sanctions against Chinese bank: The administration is "not targeting China," but instead bolstering its efforts to "cut off all illegal funds going to North Korea."
On retaliating against NK: "We will continue to take very significant action, rolling out additional sanctions on North Korea, until they stop their behavior."
Tax reform: "Tax reform is a pass-fail exercise and we're going to get it passed."
"Russia sanctions? We've got plenty of those on as well."
Go deeper