Sanders criticizes "petty" Flake, Corker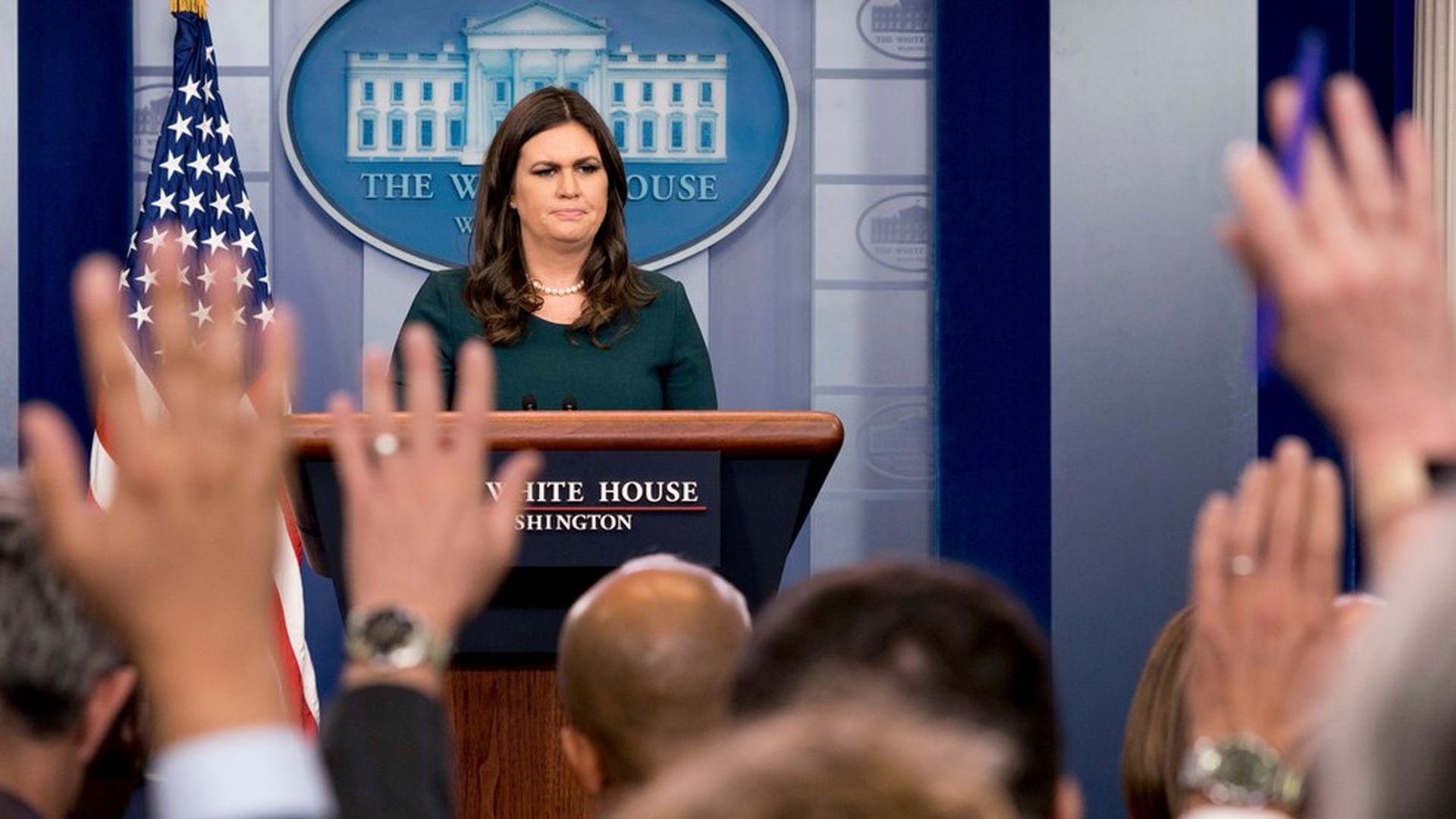 Press Secretary Sarah Sanders said Sen. Jeff Flake's decision not to run for re-election is "probably a good move," and that Sen. Bob Corker is "to get a headline or two on his way out the door." She referred to both men as "petty," and said they were "grandstanding."
On conflicts with GOP senators: "We hope that [Corker] will be supportive of the tax cuts ... that the people in his state have demanded." Sanders added that it was "my understanding" that Corker asked for the Secretary of State job, and "allowed [the Iran deal] to happen." She also said Flake's retirement speech, in which he attacked Trump, "was not befitting of the Senate floor."
More from Sanders
On Kelly's mischaracterization of Rep. Wilson's words: Kelly does not "have anything to correct or apologize for."
On Trump's fed chair pick: Trump will announce "soon."
On Trump's use of Twitter: He can speak directly to the American people "without any filter, without any bias."
On House investigation into Obama administration's sale of U.S. uranium to Russians: "I think it's a step in the right direction."
Go deeper