Sandberg: Some targeting shouldn't be on Facebook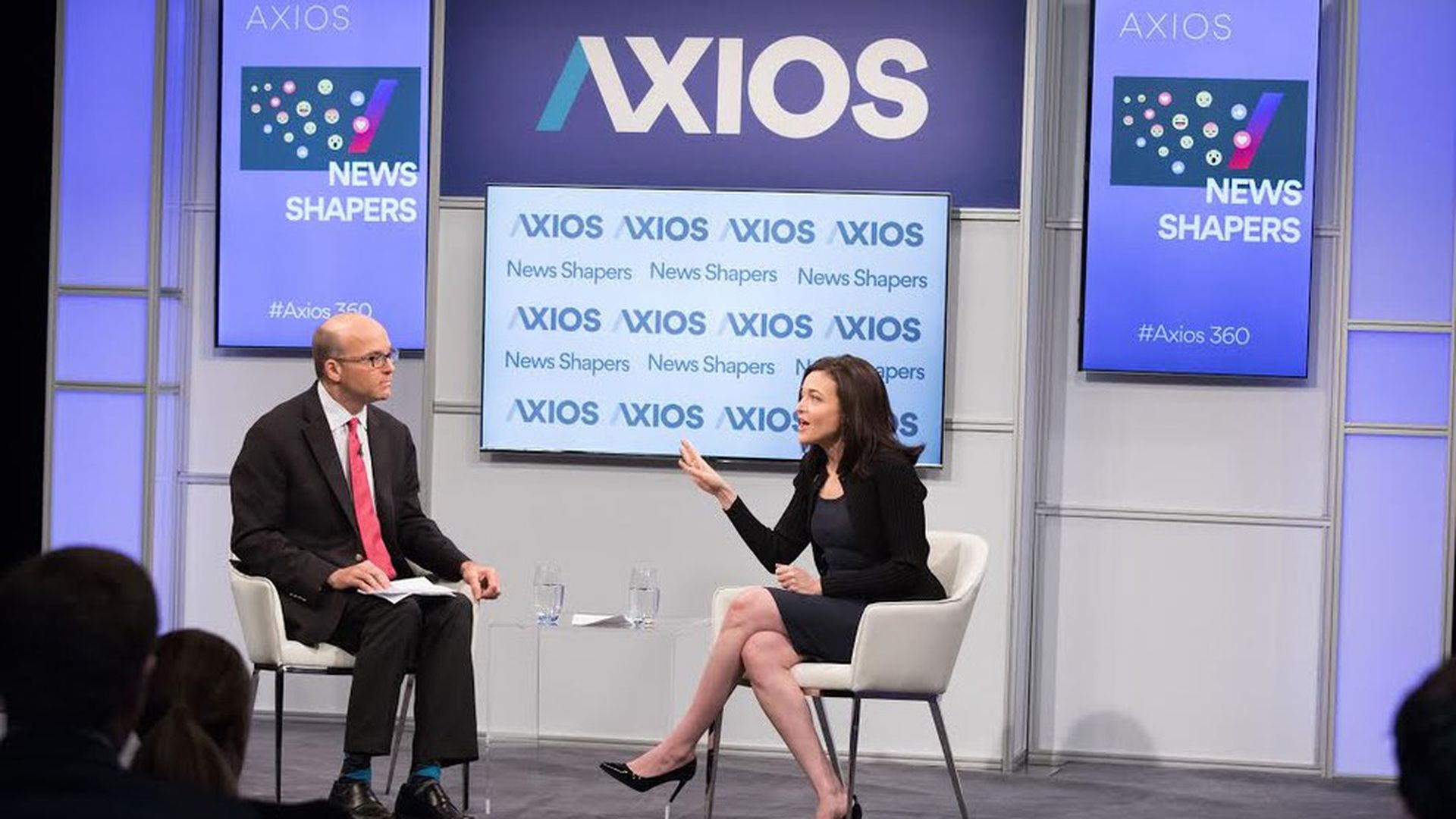 Sheryl Sandberg, COO of Facebook, told Axios' Mike Allen "there are times when you shouldn't" be allowed to target your ads on Facebook. She clarified that Facebook doesn't intend to allow ads that are "discriminatory," but added that "targeting on Facebook is broad."
The Trump factor: Sandberg, when pressed, would not answer Axios' question directly about whether she could explain the overlap in targeting between Trump's campaign and fake accounts on Facebook. One big, newsy item: Sandberg also said when Facebook releases the ads to Congress, data on targeting will also be released.
Go deeper