Safety net insurers say GOP bill would cause "considerable damage"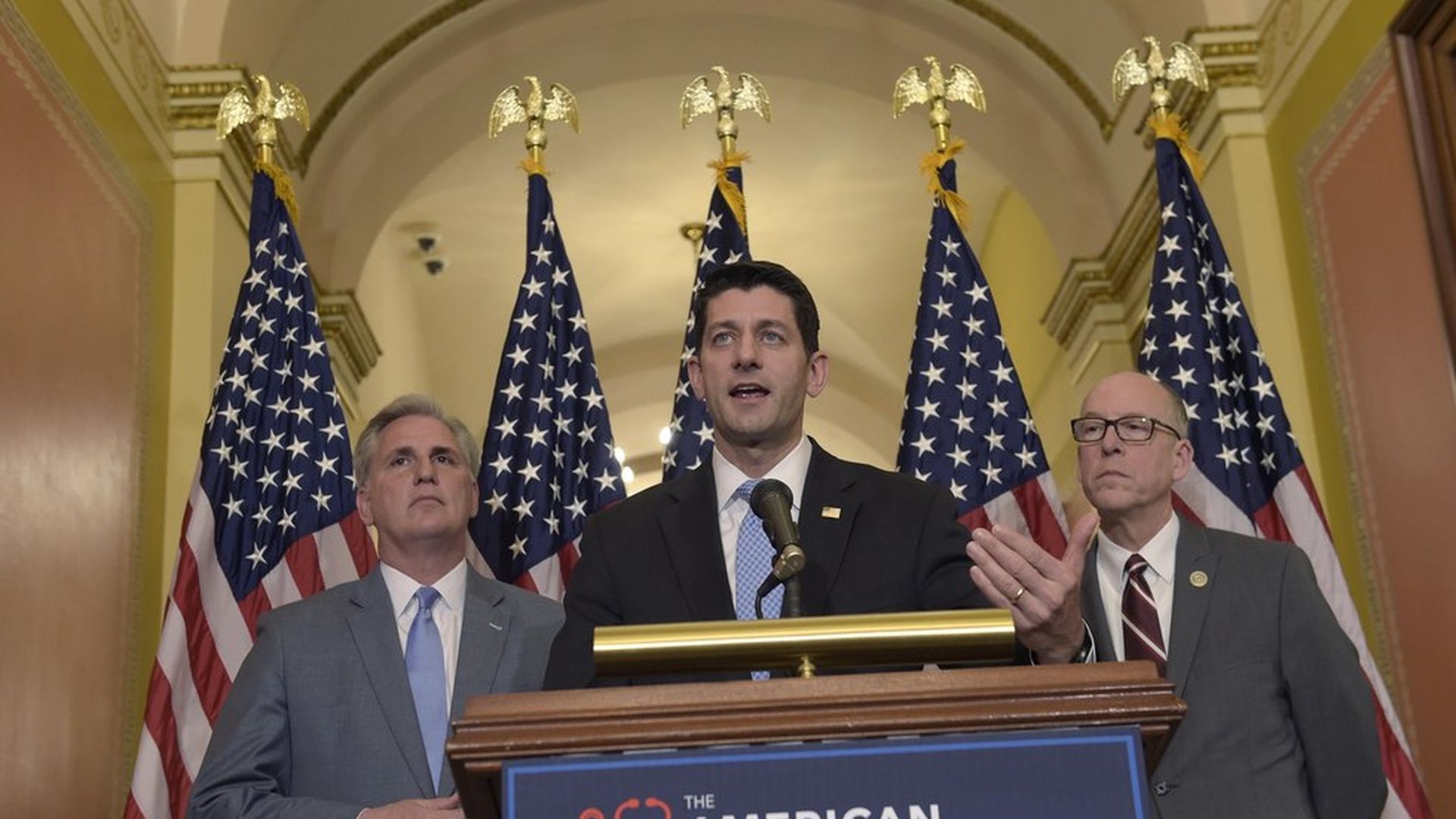 Ahead of the House vote on the Republicans' American Health Care Act, Margaret Murray, CEO of the Association for Community Affiliated Plans, said in a statement that the bill "would cause considerable damage to our health care system." She added that if the bill advanced to the Senate, senators should start over "with a clean sheet of paper."
Why this matters: Nearly every health care industry group has opposed the Republican bill. ACAP, which represents smaller not-for-profit insurers that focus on Medicaid, as well as the Alliance of Community Health Plans have been the most outspoken among insurers because their membership would be heavily affected by the bill's changes.
But the insurance industry's largest lobbying groups, America's Health Insurance Plans and the Blue Cross and Blue Shield Association, have largely remained quiet — especially when it comes to maintaining coverage of pre-existing conditions.
Go deeper