Ryan's Trumpcare message: it's not dead, it's just resting.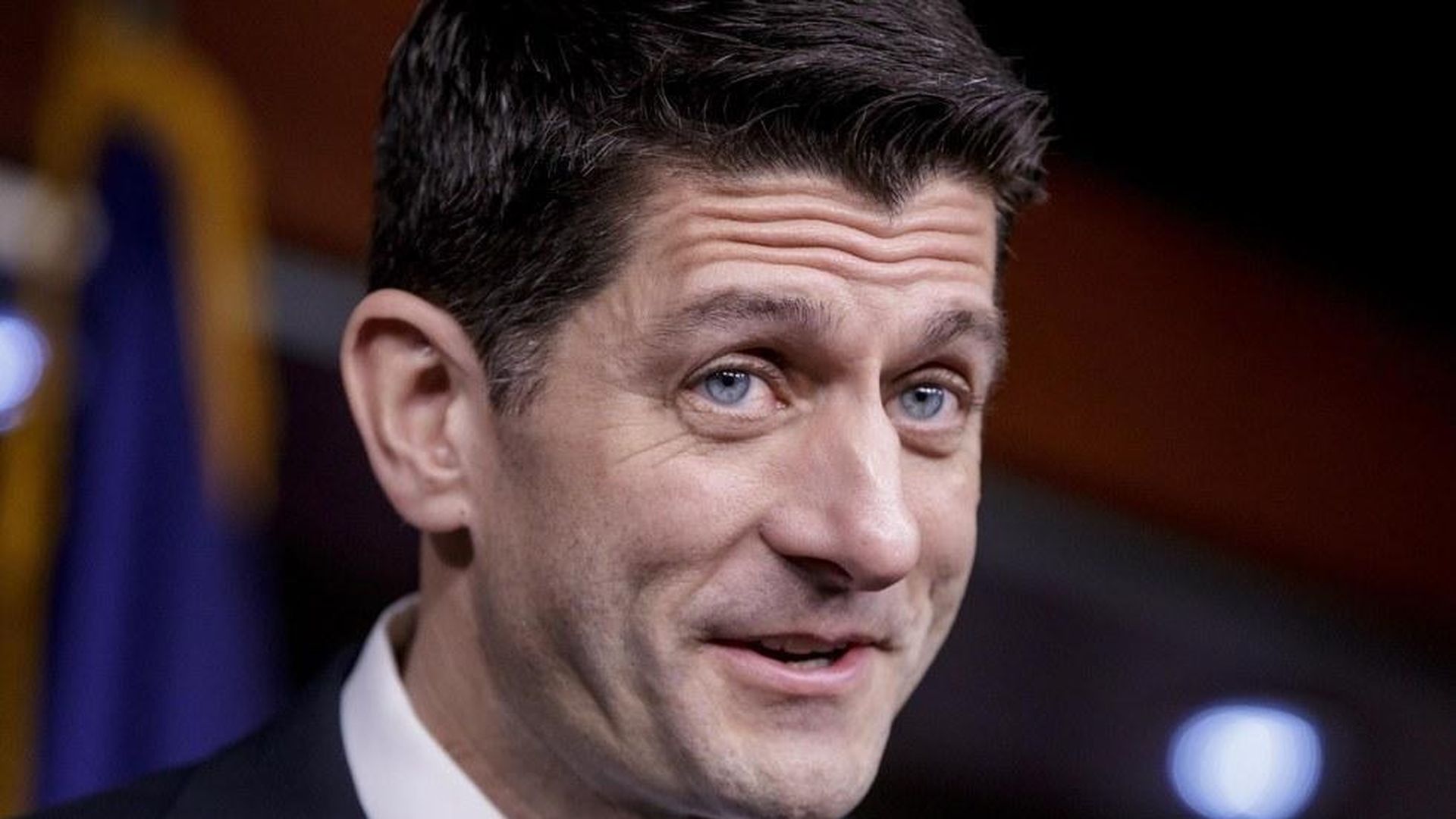 House Republicans are trying really hard to show movement toward a Trumpcare deal, and prove that it's still alive. House Speaker Paul Ryan brought a few dozen Republicans to his weekly press conference this morning to talk up their latest brainstorm: They'll add a $15 billion "risk-sharing" fund to help reimburse health insurers for high-cost patients.
What it does: Republicans say the provision could lower premiums and help take care of sick people. Rep. Gary Palmer, one of the authors, said it's based on a risk-sharing program in Maine. Ryan called the idea "real progress" and said it "brings us closer to the final agreement that we all want to achieve."
What it doesn't do: It doesn't solve the most fundamental disagreement between the Freedom Caucus and the rest of the Republicans: whether to get rid of the Obamacare rules that require insurers to cover sick people and prevent the insurers from charging them higher premiums. (Missing from the press conference: Freedom Caucus leaders.) Ryan said they're still "trying to build consensus" on other ideas.
Why they're doing it: It's all about showing momentum, or at least movement. From House Majority Leader Kevin McCarthy's email this morning to House Republicans:
I realize how important it is to keep up momentum so be assured that conversations will continue and we will keep in contact with you throughout the district work period. Should we be prepared to advance our bill through the House in the coming two weeks, we will advise Members immediately and give you sufficient time to return to Washington.
Go deeper