Ryan translates Trump: It's about access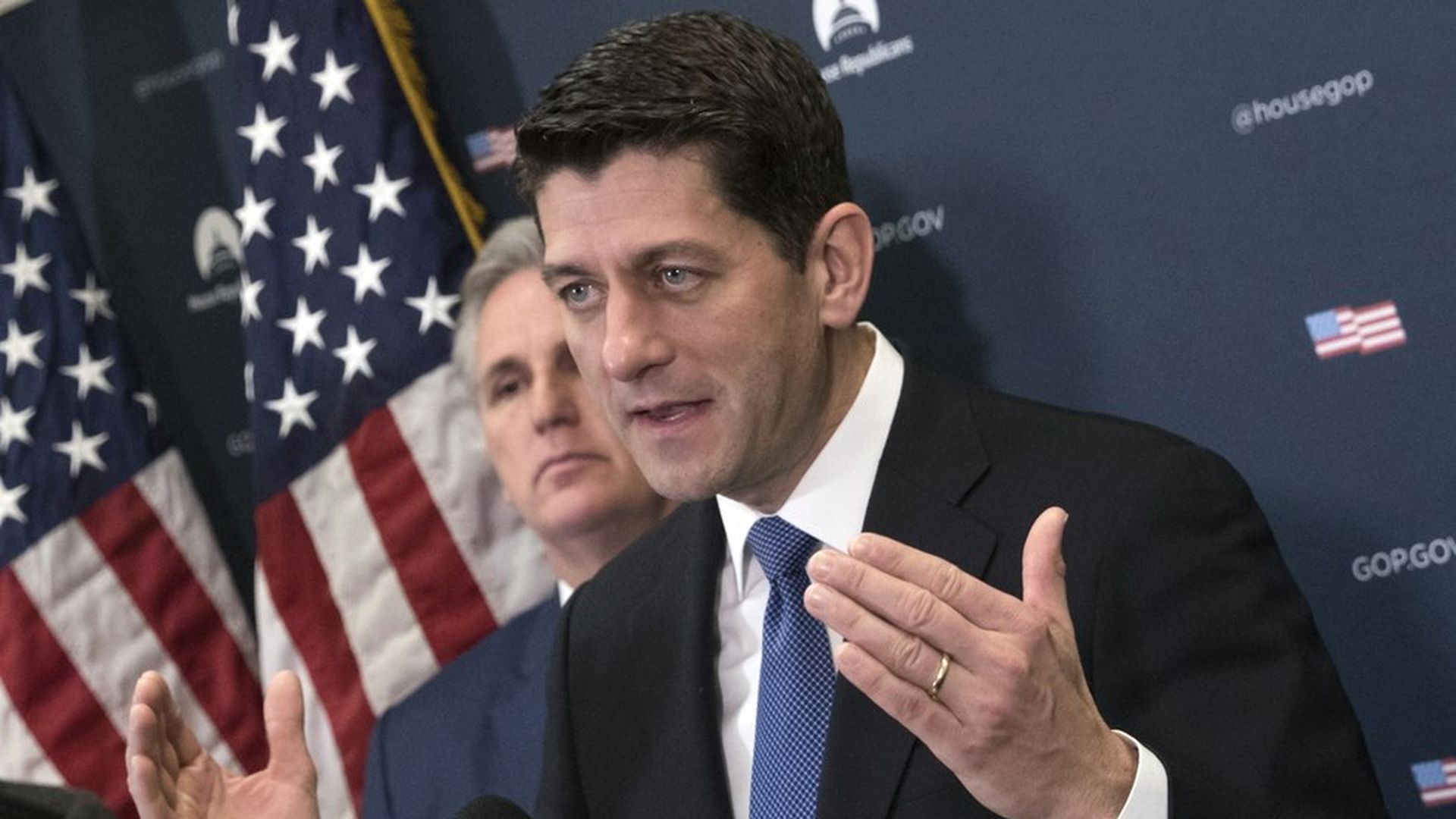 Mike Allen passes on a telling quote from his interview with House Speaker Paul Ryan earlier this week, which seems to back up Trump's current tone. When Mike asked about the "insurance for everybody" comment, Ryan said it meant access for everyone, which is more consistent with the way most Republicans think about health reform.
"What that means is we want to make sure that everyone has access to affordable health care coverage regardless of their health condition."—House Speaker Paul Ryan
And when Mike asked how many people Republicans want to cover, Ryan answered: "You're asking the wrong question." By focusing only on coverage numbers, Ryan said, the authors of Obamacare "forgot to think about the quality of the health care system, the viability of the health care system, and the affordability of health coverage in America."
The big difference with Trump: It's about negotiating drug prices, as Trump wants. If Medicare does "one singular negotiation," Ryan said, "you'll have to have a much more restrictive formulary that doesn't compensate for all of the various different needs that seniors have."
Go deeper