Ryan predicts House will pass tax plan by next month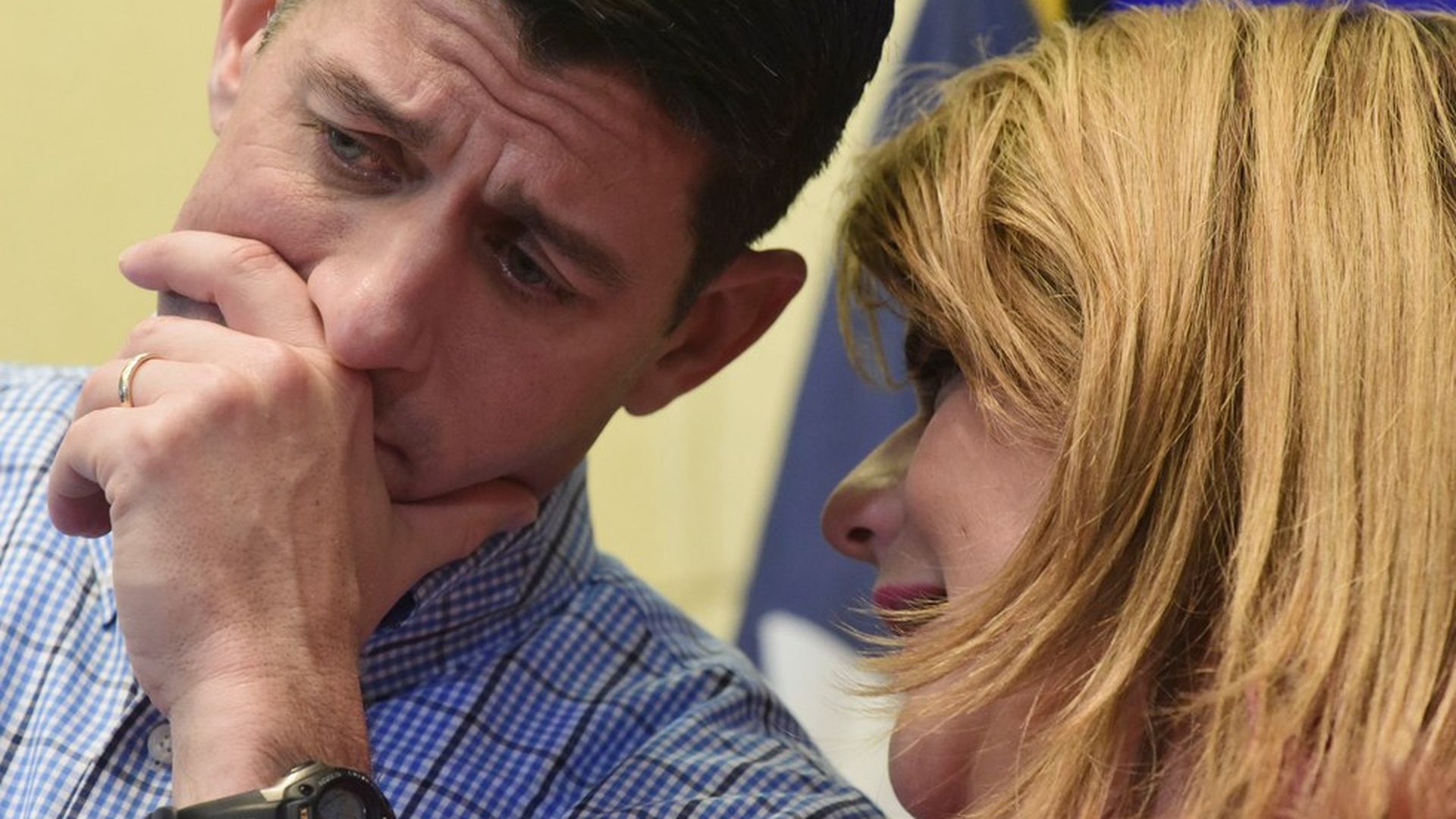 House Speaker Paul Ryan predicted to a Milwaukee radio station yesterday that the House will pass a tax rewrite by next month, and the Senate will approve it and send it to Trump's desk by December, The Hill reports.
Reality check: Republicans haven't introduced an actual bill yet, and Congress has a fairly full plate right now, from immigration to Iran to government funding for the rest of the year. There are 28 legislative days left in 2017.
The Senate hurdle ahead: Although Ryan said the House "pre-agreed" on a tax overhaul, when asked at a Monday event what the biggest roadblock to passing a change to the tax code is, Ryan responded: "You ever heard of the United States Senate before?" Senate Majority Leader Mitch McConnell can only afford to lose two Republicans in the tax battle ahead.
Trump's not blaming himself: "I'm not going to blame myself, I'll be honest. They are not getting the job done," Trump said Monday.
But Americans' approval of the way Trump works with Congress is 32%, which is even lower than his 37% approval rating right now, per a CNN and SSRS poll.
This week on the Hill: The Senate is expected to vote on the budget this week after the House passed its version last week. Both will need a conference to work out a final version. The House is out this week.
Go deeper