Ryan on Trump's Freedom Caucus attacks: he's just frustrated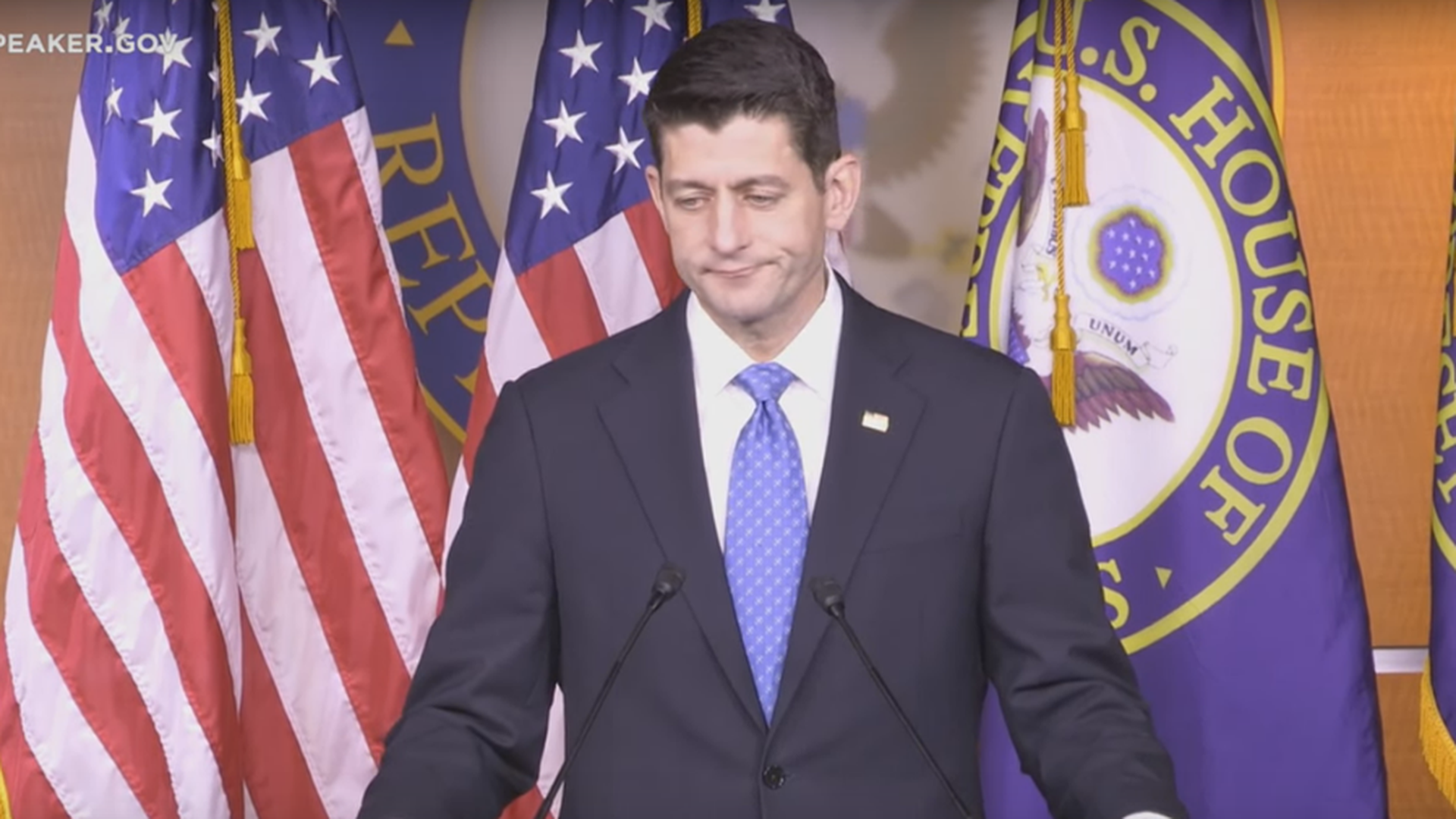 Paul Ryan's addressed President Trump's controversial tweets, the continuing saga of Trumpcare, and Russia in his weekly press conference:
On Trump's tweet calling for a fight against the Freedom Caucus: "He is just expressing his frustration, you all know that he does that in various forms, including Twitter." Ryan later said he understood and shared Trump's frustration.
On another Trumpcare vote: "[The Democrats] are not going to help us repeal Obamacare, that's my point…I'm not going to commit to when and what the vote is going to look like."
On the House's Russia investigation: "The Russians clearly are trying to meddle in other elections…We need to do more to help our allies guard against this invasion into their democracies from Russia."
Go deeper