Ryan doesn't think House will need a health care re-vote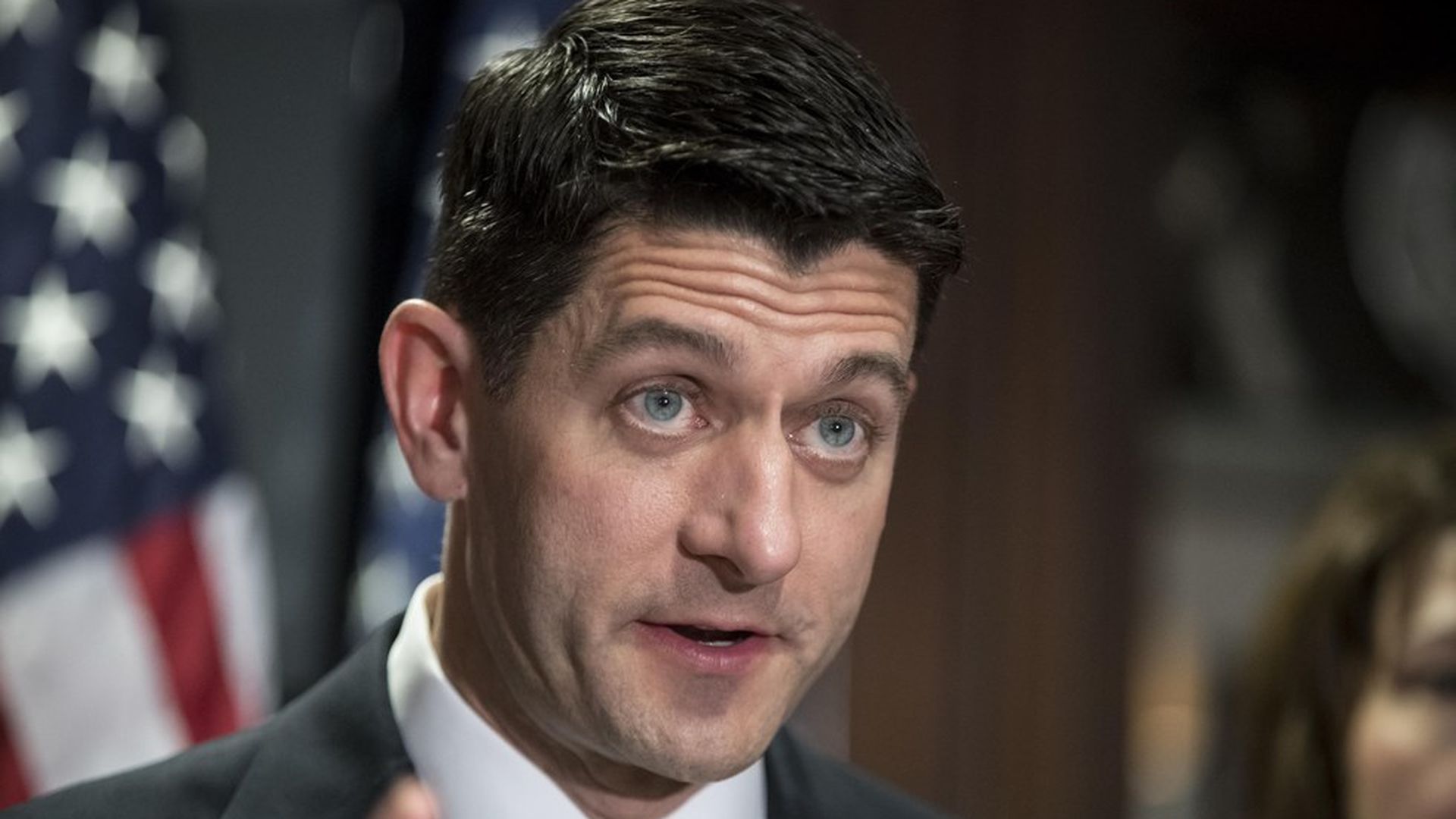 House Speaker Paul Ryan is dismissing reports that the House might have to vote on the health care bill again because the Congressional Budget Office may say it missed its budget targets. "We don't think that's the case ... It's just a technical non-issue," Ryan said on Hugh Hewitt's radio show this morning.
He said a CBO estimate of an earlier version of the bill showed it saved $150 billion over 10 years, and that the only change the House made since then was "an $8 billion amendment" — a fund to help cover people with pre-existing conditions.
Reality check: That's not the only change the House made. It also added state waivers from ACA insurance regulations, and private estimates have suggested those could actually increase costs if they encourage more people to buy health coverage, as Vox's Dylan Scott explains.
What's next: Watch for the CBO estimate of the final bill next week. A re-vote is probably still unlikely, but the situation is more complicated than Ryan suggests.
Go deeper