Russian bank confirms Kushner meeting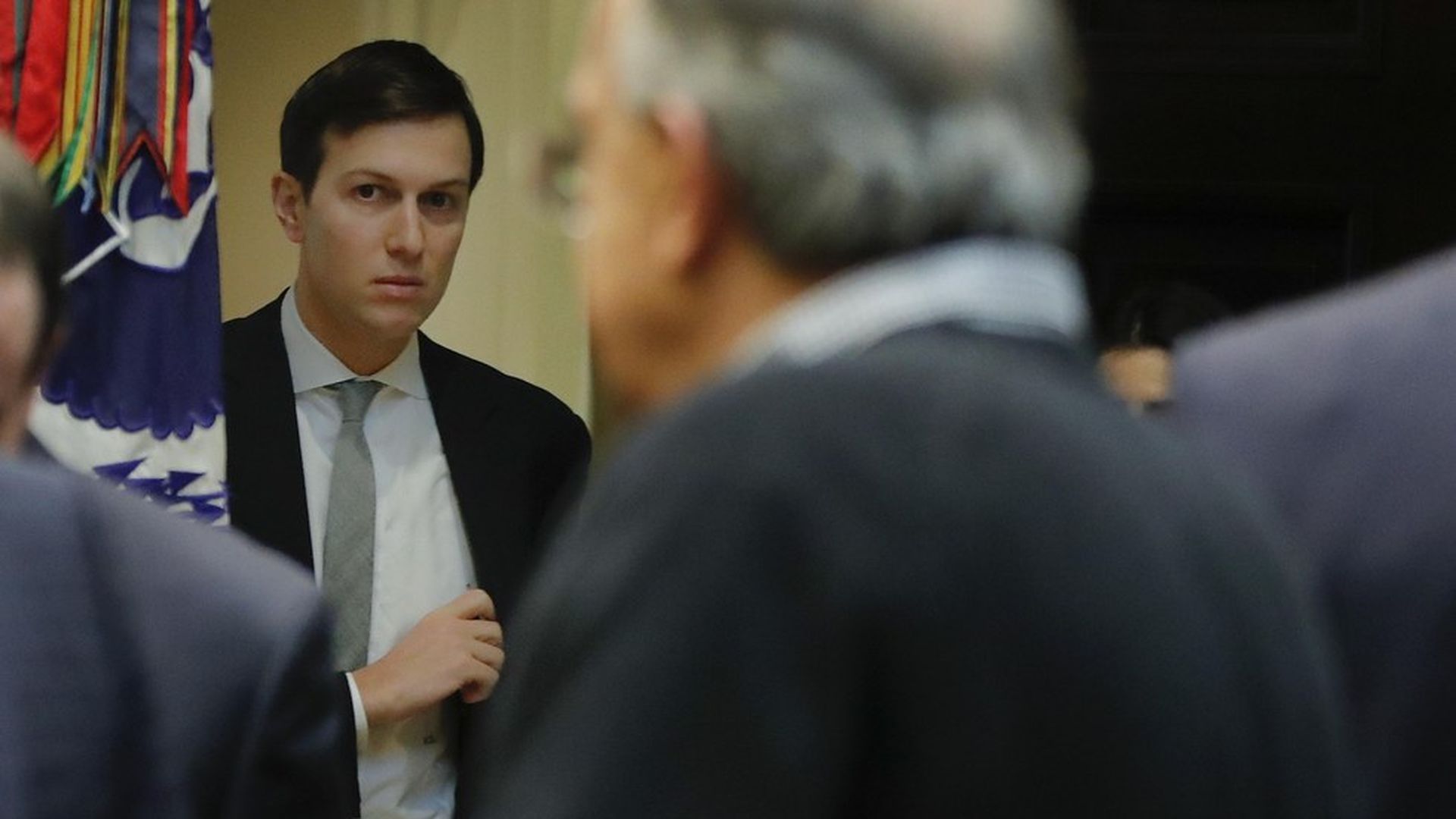 The Russian state bank Vnesheconombank confirmed to the AP that its chair met with Jared Kushner, Trump's senior advisor and son-in-law. The bank said the meeting was part of "road show" discussions with representatives of financial institutions throughout the world, and they discussed strategies for development banks.
The White House said Kushner was just doing his job by holding this meeting, but Obama sanctioned this bank in 2014 and contacts with Russia have other Trump associates in hot water.
What to watch: Kushner has agreed to discuss his Russia contacts with the Senate Intelligence Committee.
Go deeper