Russia revelations spark demands for new media regulations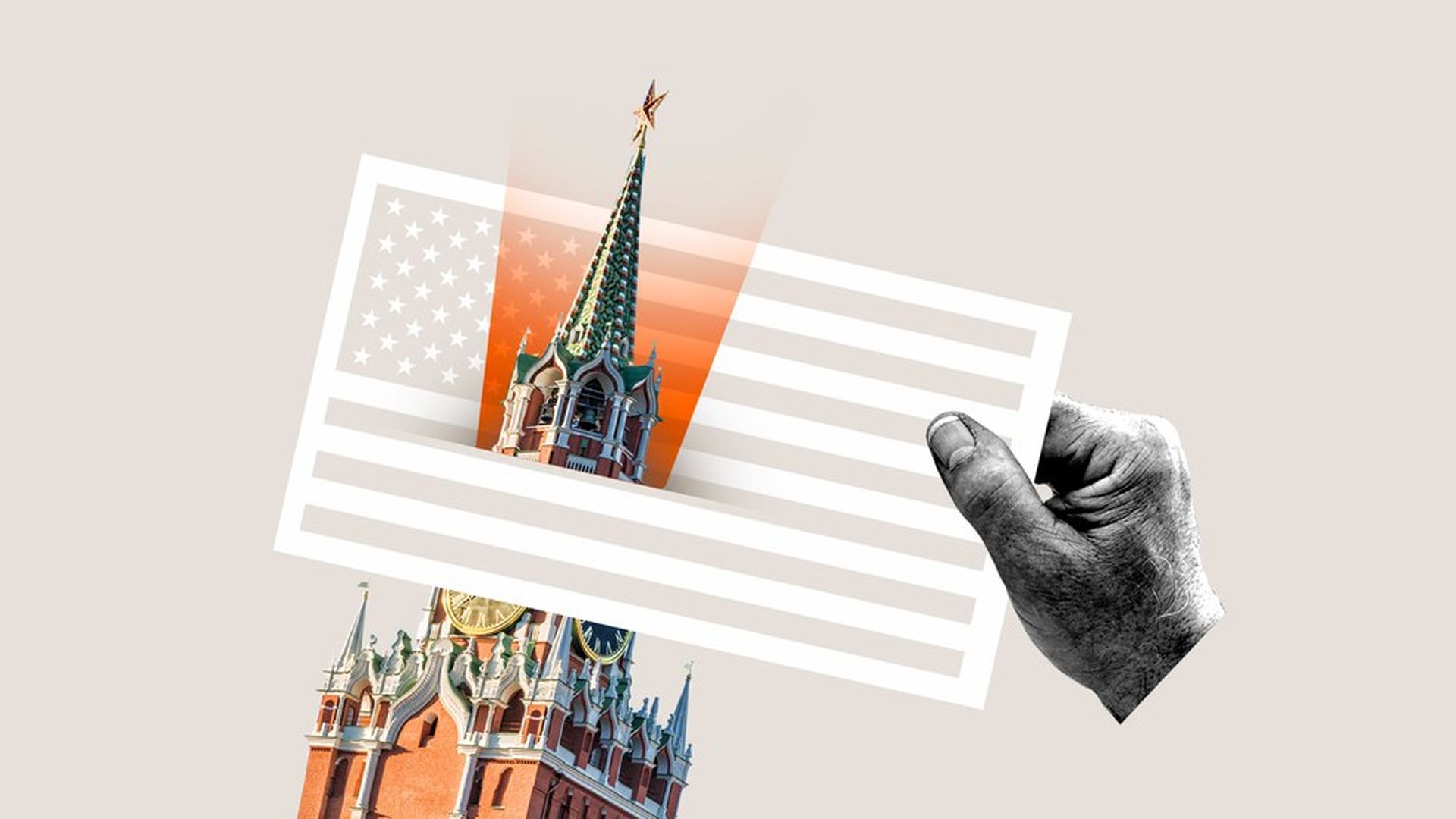 New revelations show hyperawareness of Russian actors, some potentially backed by the Russian government, using mass media to influence American public thought and in some cases imperil the American democratic system.
The FBI is investigating whether the Russian government-funded news agency, Sputnik, has been operating as an undisclosed propaganda arm for the Kremlin, which would be in violation of the U.S. Foreign Agents Registration Act (FARA), per Yahoo News.
A new report from The Daily Beast finds that Russian operatives (using false identities) used Facebook's events tool to organize and promote political protests in the U.S. A Facebook spokesperson confirmed to the Daily Beast that it "shut down several promoted events as part of the takedown we described last week."
Both revelations come just days after Facebook told authorities investigating Russia's influence on the 2016 election about thousands of ads that were likely linked to Russia.
Why it matters: These new disclosures from the government probes raise the question: What else happened, or is happening, that we haven't yet uncovered?
To answer that question, lawmakers and watchdogs are calling for changes in media regulation to be able to better survey potential media manipulations of our democracy.
In a scrum with reporters last week, Democratic Sen. Mark Warner argued that digital ads need to become more transparent. "If the law needs to be changed to meet 2017, 2016, 21st century standards, let's have at it," Axios' David McCabe reports.
The Intercept is calling for Mark Zuckerberg to testify before Congress. Sen. Warner told McCabe he hopes to bring "Facebook, Twitter, and social media firms" in for a public hearing.
Lawmakers continue to press the Justice Department to strengthen current FARA laws, especially in light of investigations between collusion between Trump associates and Russian actors.
What's new: Plenty of industry groups and companies have been calling for improved digital media regulation for years, but these findings are finally pushing lawmakers to take a closer look at how we regulate digital media, specifically digital political ads.
Where it gets tricky: Digital regulation of political advertising is pretty far behind TV, radio and print generally. While the FCC requires broadcasters, cable and satellite operators to publicly disclose political ad spending with filings and disclaimers, no such requirement exists for digital ad platforms such as Google or Facebook, which are attracting an increasing amount of political dollars. Advertisers on those platforms are responsible for reporting their own expenditures to the FEC.
Five years ago, Facebook asked the Federal Election Commission for clarification about the rules requiring the disclaimers. The FEC couldn't come to a majority decision, and so Facebook ads today still don't require disclaimers. Even if they did, they would be nearly impossible to regulate given Facebook's scale.
Go deeper