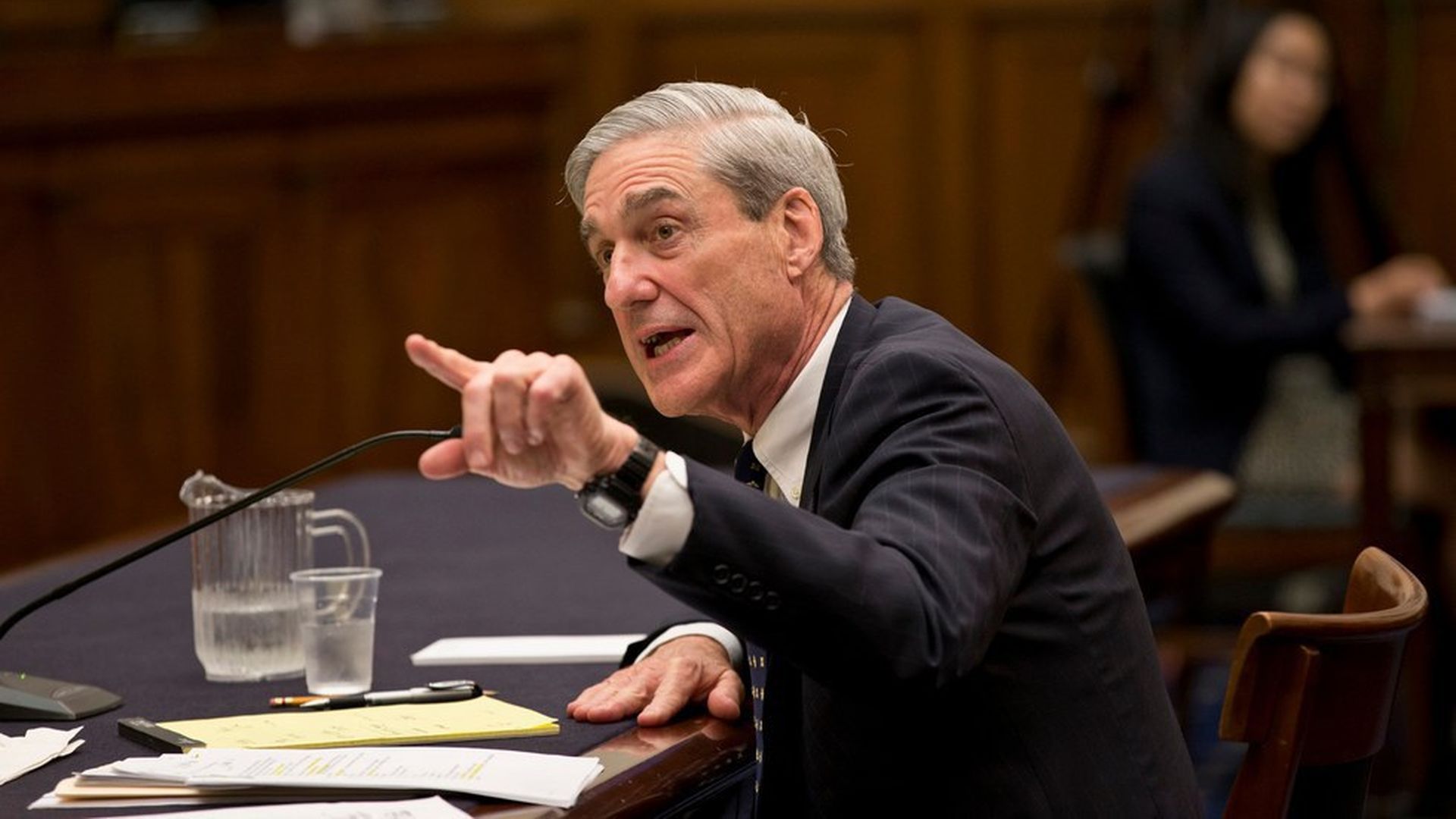 Brian Williams said on his MSNBC show last night that Mueller has "become a vacuum cleaner" and the WashPost front-pager by Carol Leonnig and Roz Helderman said: "White House lawyers are now working to turn over internal documents that span 13 categories."
Quote du jour, from a government official: "I am convinced that no matter where they end up, this investigation will run to completion even if they fire Mueller. ... There is a feeling of inevitability now that we didn't have before — not of the outcome of the investigation but that there will be an outcome. There is no escaping this thing, whatever the conclusions."
"Mueller has asked for all documents related to meetings between Trump and Comey while Comey served at the FBI, records of any discussions regarding Comey's firing and any documents related to a statement by then-press secretary Sean Spicer made on the night Comey was fired. He has also asked for any documents related to a meeting Trump held in the Oval Office with Russian Foreign Minister Sergei Lavrov the day after Comey was fired."
WashPost lead story by Tom Hamburger, Roz Helderman, Carol Leonnig and Adam Entous: "Less than two weeks before Donald Trump accepted the Republican presidential nomination, his campaign chairman offered to provide briefings on the race to a Russian billionaire closely aligned with the Kremlin," Oleg Deripaska, an aluminum magnate with whom Manafort had done business in the past.
Manafort email on July 7, 2016: "If he needs private briefings we can accommodate."
"People close to Manafort believe Mueller's goal is to force the former campaign chairman to flip on his former Trump associates and provide information."
Go deeper: "How the Russia probe closed in on Paul Manafort" — timeline by Axios' Dave Lawler.
Go deeper