Russia-linked hackers have targeted Macron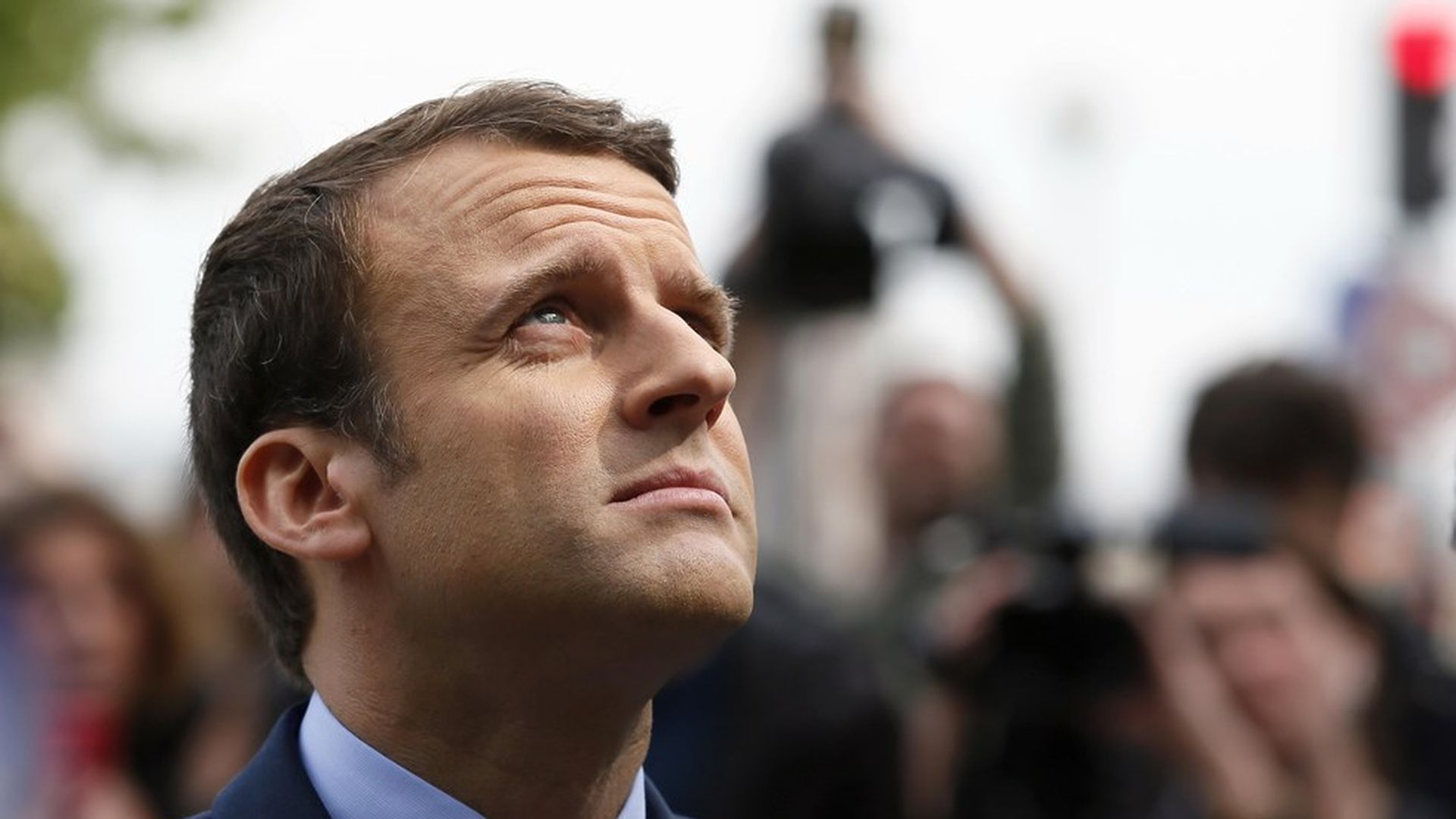 A pro-Kremlin hacking group, known as APT28 or Pawn Storm, appears to be behind repeated hacking attempts on French presidential front-runner Emmanuel Macron's campaign, per the WSJ. There were at least 4,000 attempted hacks as of February, with the campaign saying the efforts were growing every day.
Why it matters: APT28 is the same group that hacked the DNC last year. Like Hillary Clinton, Macron takes a harder line toward the Kremlin than his opponent.
Marine Le Pen has derided NATO, said she would withdraw France from the EU, and recently met with Putin in Russia.
The Kremlin has denied any hacking of US or French elections, but US intelligence warned that such intervention in European elections was likely.
The latest development: Macron's campaign is blacklisting RT, the Kremlin-backed TV outlet, as a "propaganda organ."
Go deeper