Russia lends a hand to U.S. in Syria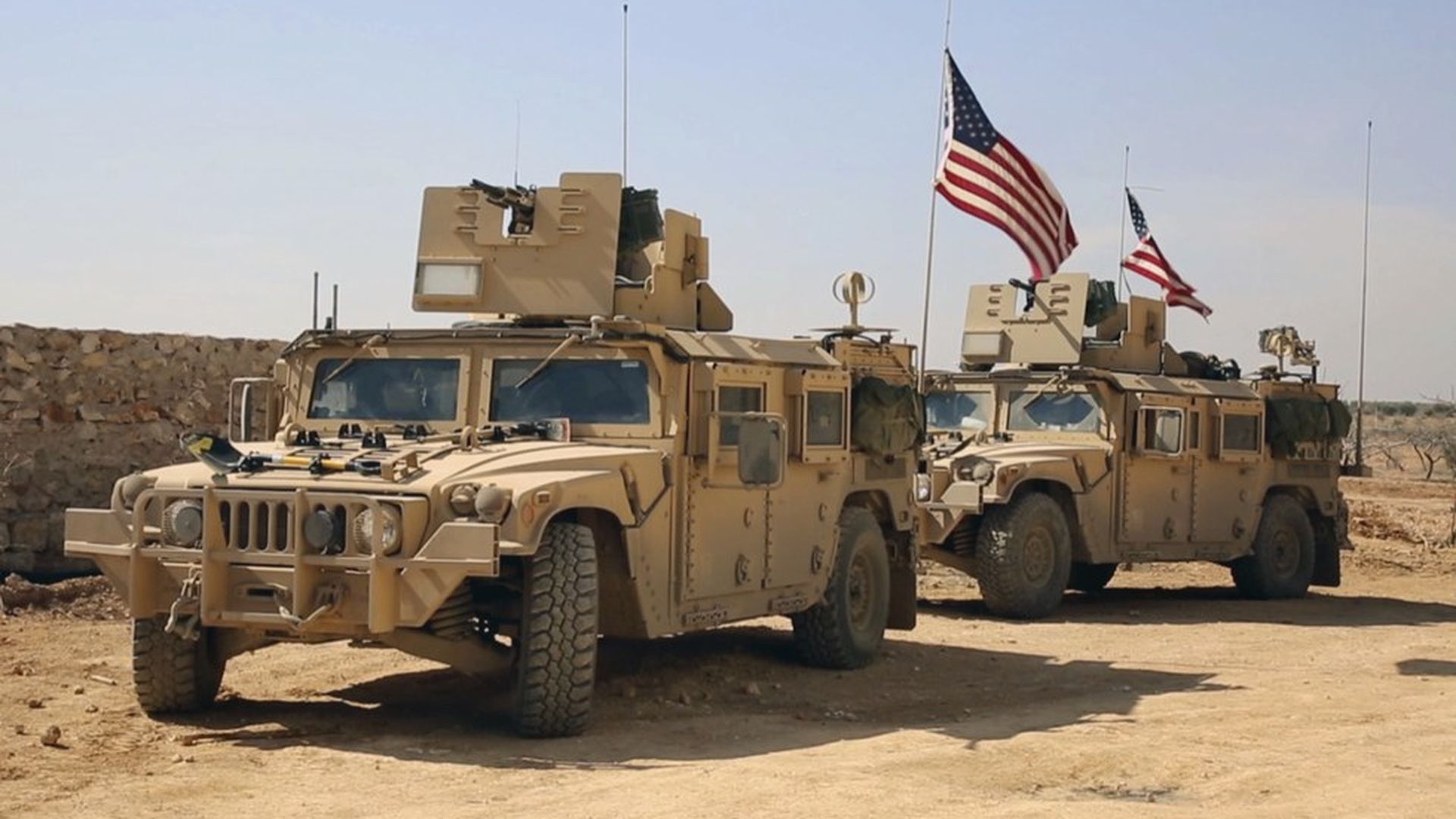 Top generals from Russia, Turkey, and the U.S. met yesterday in Turkey to discuss tension over the partnerships with local forces fighting ISIS in Syria. Late last week, a buffer zone just outside of Manbij, Syria was created that separates U.S.-backed Kurdish forces, the YPG, from clashes with Turks.
Turkey considers the YPG a terrorist group and said last week it would capture Manbij in a "confrontation" if the U.S. didn't kick out its local fighters.
Why this matters: Instead of splitting their attention between fighting Turkey and ISIS, the U.S.-backed forces can now fully focus on ISIS. Plus, this is a Russian-brokered deal, which is worth noting since this is not the last time rival rebel groups fighting ISIS will clash with one another as they all move closer in on ISIS geographically.
The U.S. called the agreement "a measure of success." Turkey? Not so much: "What Turkey is experiencing with its allies in the West is traumatic … We do hope the Trump administration will have a better understanding of Turkey's concerns," Turkey's Deputy Prime Minister Mehmet Simsek said.
Go deeper