Russia is The Swamp, and The Swamp is winning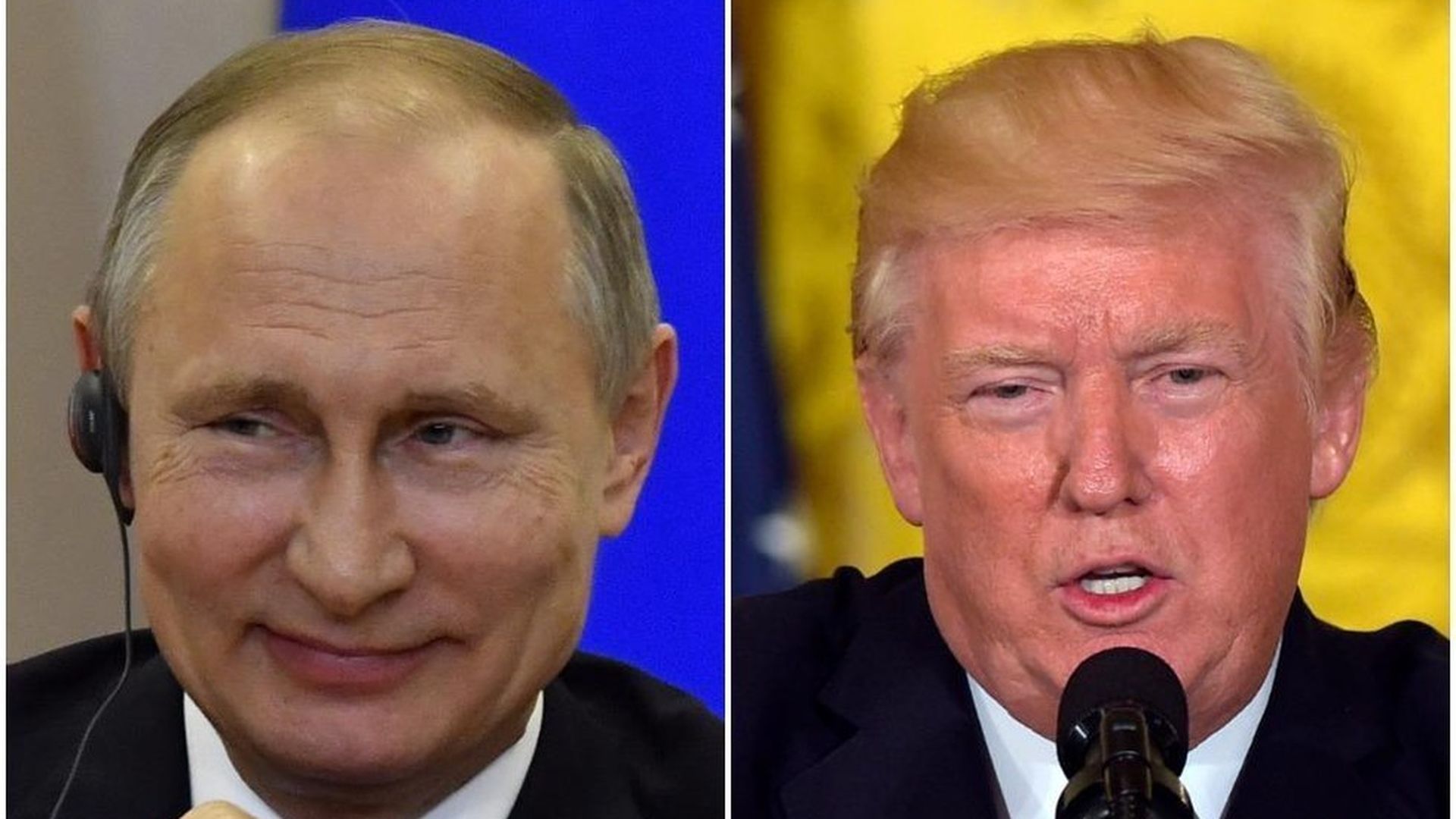 On Day 120 of the Trump presidency, Russia has become the administration's unintended but self-imposed mood music and narrative arc — sucking bandwith, draining esprit, looming as a potential calamity.
The price and opportunity cost have already been high — in time, in credibility, in possibility.
And it may just be starting.
Legal scholar Jonathan Turley pointed out on Fox News that the Mueller miniseries may run for years.
The mood among some top Republicans is turning to anger: So much has been squandered. "The damage to the agenda is permanent," said a Republican working to pass Trump's plans.
Et tu, Putin? In an article headlined, "Russia Grows Anxious Over U.S. Political Chaos Engulfing Trump," Bloomberg reports: "Trump's presidency appears hijacked by the U.S. obsession with Russia, one senior Kremlin official said. ... [H]is fate looks increasingly uncertain to Kremlin policy makers."
The Mueller appointment could have been used as a temporary lifeline — an excuse to fence The Swamp, and try to get lawmakers and journalists to focus on Trump's plans, at least until findings emerged.
Several top operatives gave me a similar plan of attack. You'd say: "I'm happy Robert Mueller is going to get to the bottom of this. He's perfect for the job, and I'm eager to cooperate." Then say no more. When you're asked about Russia, point the questioner to your previous statement, then talk about tax reform.
Instead, after a restrained statement when Mueller was named Wednesday evening, the president tweeted the next morning: "This is the single greatest witch hunt of a politician in American history!"
Asked about the special counsel at an East Room presser yesterday, Trump said: "I respect the move, but the entire thing has been a witch hunt. ... I think it divides the country."
At 2:10 p.m. today, Air Force One takes off from Joint Base Andrews to Riyadh, Saudi Arabia, for a nine-day trip that will also take the President to Israel, Italy and Belgium.
Be smart: Absent a gaffe, American presidents always look bigger on the world stage. Trump aides hope this will be the beginning of a reset. One big problem: The Swamp awaits.
Go deeper