Russia-friendly Congressman under scrutiny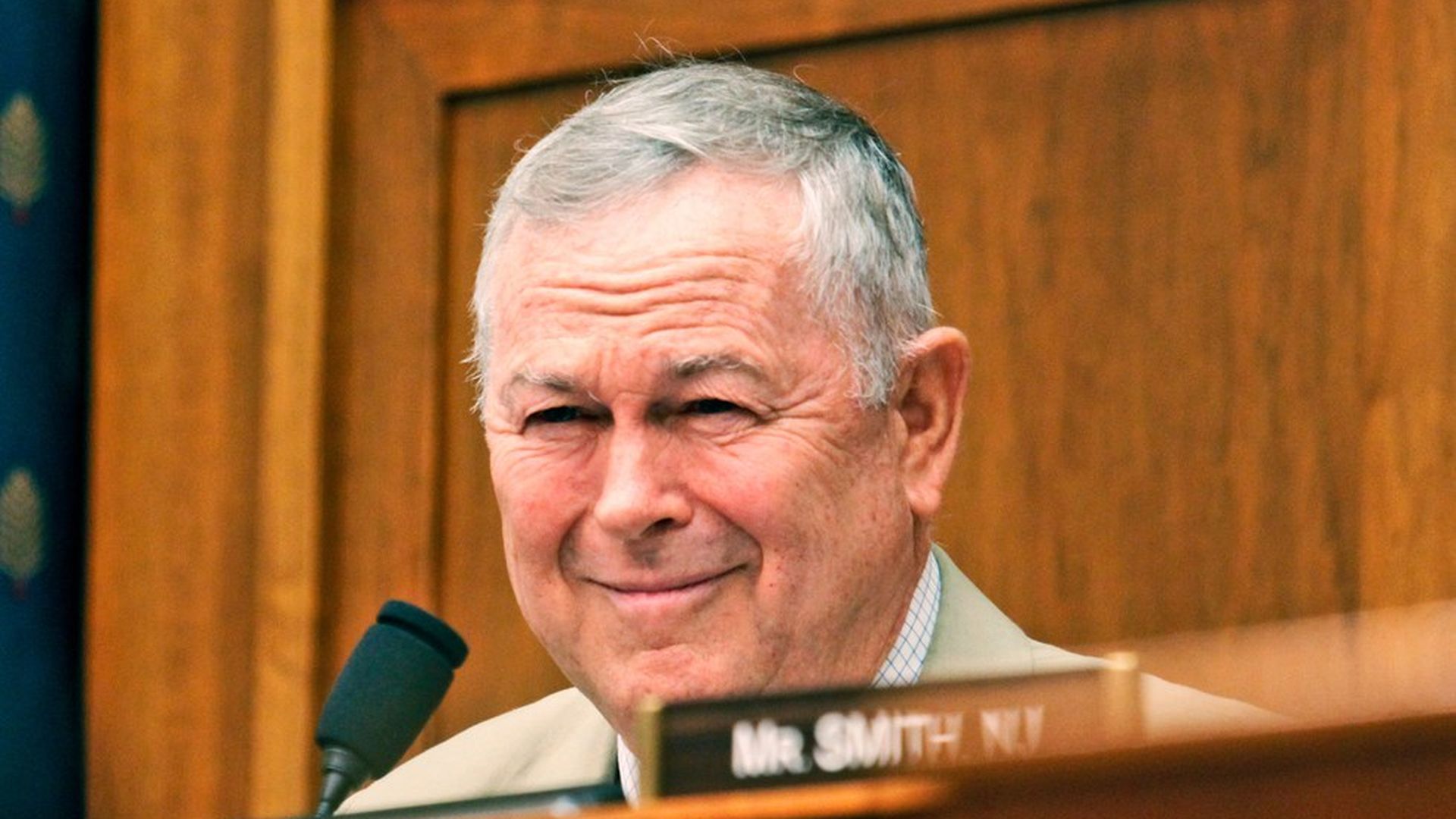 California Congressman Dana Rohrabacher has come under scrutiny in recent months from special counsel Robert Mueller and the Senate Intelligence Committee for his close ties to the Kremlin, according to the New York Times. One eye-catching line: "the F.B.I. warned him in 2012 that Russia regarded him as an intelligence source worthy of a Kremlin code name."
Why it matters: Rohrabacher, a Republican, had no role in President Trump's election, but there have been several instances of him "showing up" at moments relevant to the Russia investigation, per the Times. His position as chairman of the House Foreign Affairs subcommittee on Europe, Eurasia and Emerging Threats is also a point of concern for some.
He accepted a "confidential" memo including accusations against Democratic donors in April 2016 in Moscow, which later resurfaced in the Trump Tower meeting between Donald Trump Jr. and Russian lawyer Natalia V. Veselnitskaya.
He met with last August at the Ecuadorean Embassy with Julian Assange , who is believed to have "acted as a conduit for Russian operatives seeking to release a trove of hacked Democratic emails."
He had dinner with Alexander Torshin, the deputy governor of a Russian central bank that tried to set up a "backdoor" meeting with then-candidate Trump and Vladimir Putin.
Rohrabacher said "none of the meetings were untoward or inappropriate," per the Times: "I want to treat Russia as if it is a nation state that deserves to be judged as all other nation states are judged."
Go deeper