Roku stock soars after strong first earnings report since IPO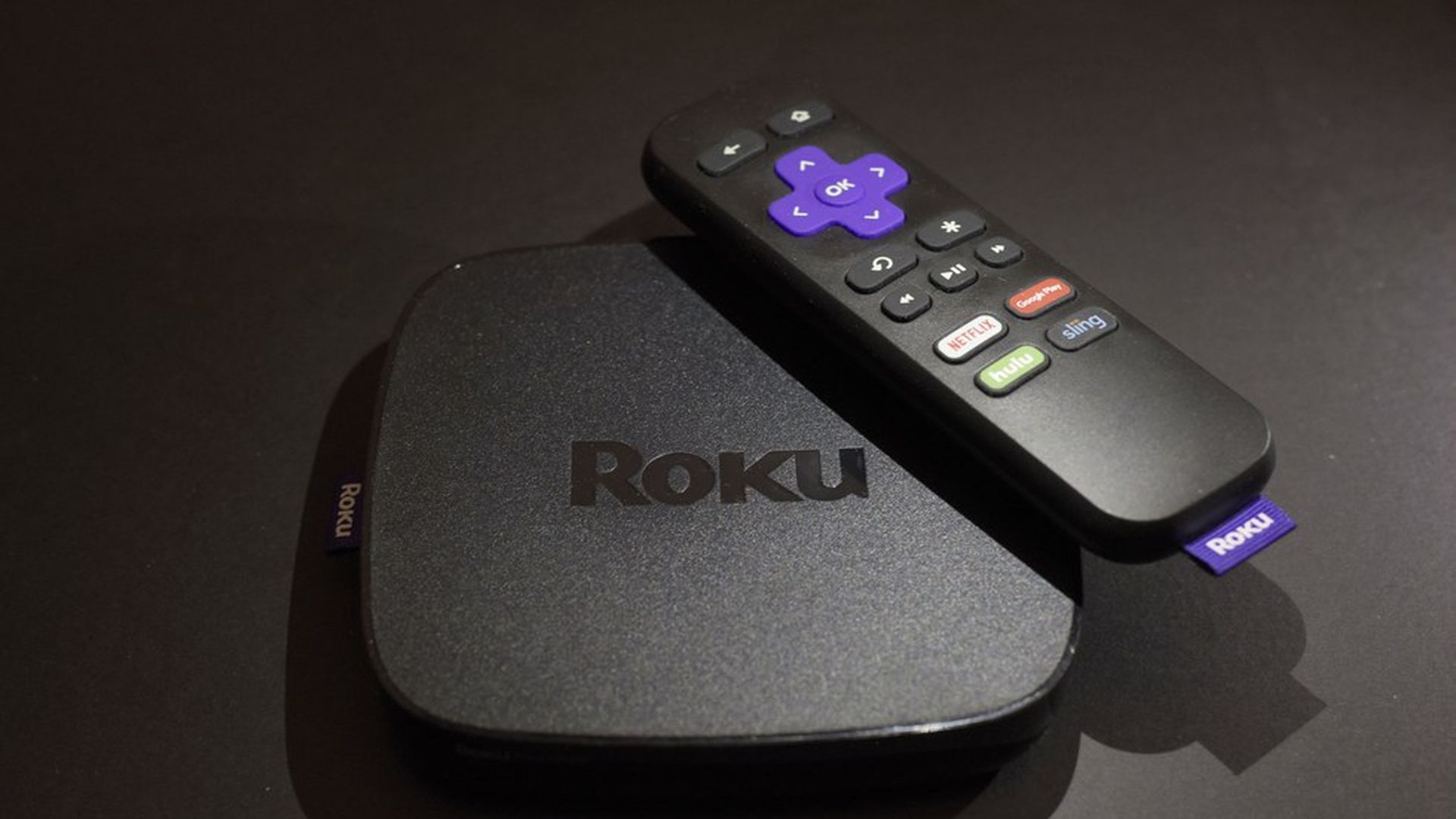 Stock for Roku, an streaming platform company, was up over 20% in after-hours trading Wednesday after it beat Wall Street estimates for its first earnings report as a public company. Of note, the company says it expects full year revenues to reach or exceed $500 million in 2017, nearly double those from the year prior. Two-thirds of Roku's revenue last quarter came from video advertising served on ad-supported channels, including "The Roku Channel."
Why it matters: Roku continues to be the the most-used connected-TV device in U.S., per eMarketer, beating Google Chromecast, Amazon Fire and Apple TV. Its success points not only to the momentum of digital TV in the U.S., but its popularity with consumers.
By the numbers:
Net revenue: $124.8 million, up 40% year over year vs. $110.5 million Thomson Reuters estimates, per CNBC
Adjusted EPS: 10 cents loss, vs. loss of $1.37 Thomson estimate, per CNBC
Gross profit: $49.9 million, up 92% year over year
Active Accounts: 16.7M, up 48% year over year
p.p1 {margin: 0.0px 0.0px 0.0px 0.0px; font: 12.8px Arial; color: #222222; -webkit-text-stroke: #222222; background-color: #ffffff} li.li1 {margin: 0.0px 0.0px 0.0px 0.0px; font: 12.8px Arial; color: #222222; -webkit-text-stroke: #222222; background-color: #ffffff} span.s1 {font-kerning: none} ul.ul1 {list-style-type: circle} ARPU (Avg. revenue per user): $12.68, up 37% year over year
Go deeper