Robots are doing the work of $326,000-a-year Goldman Sachs employees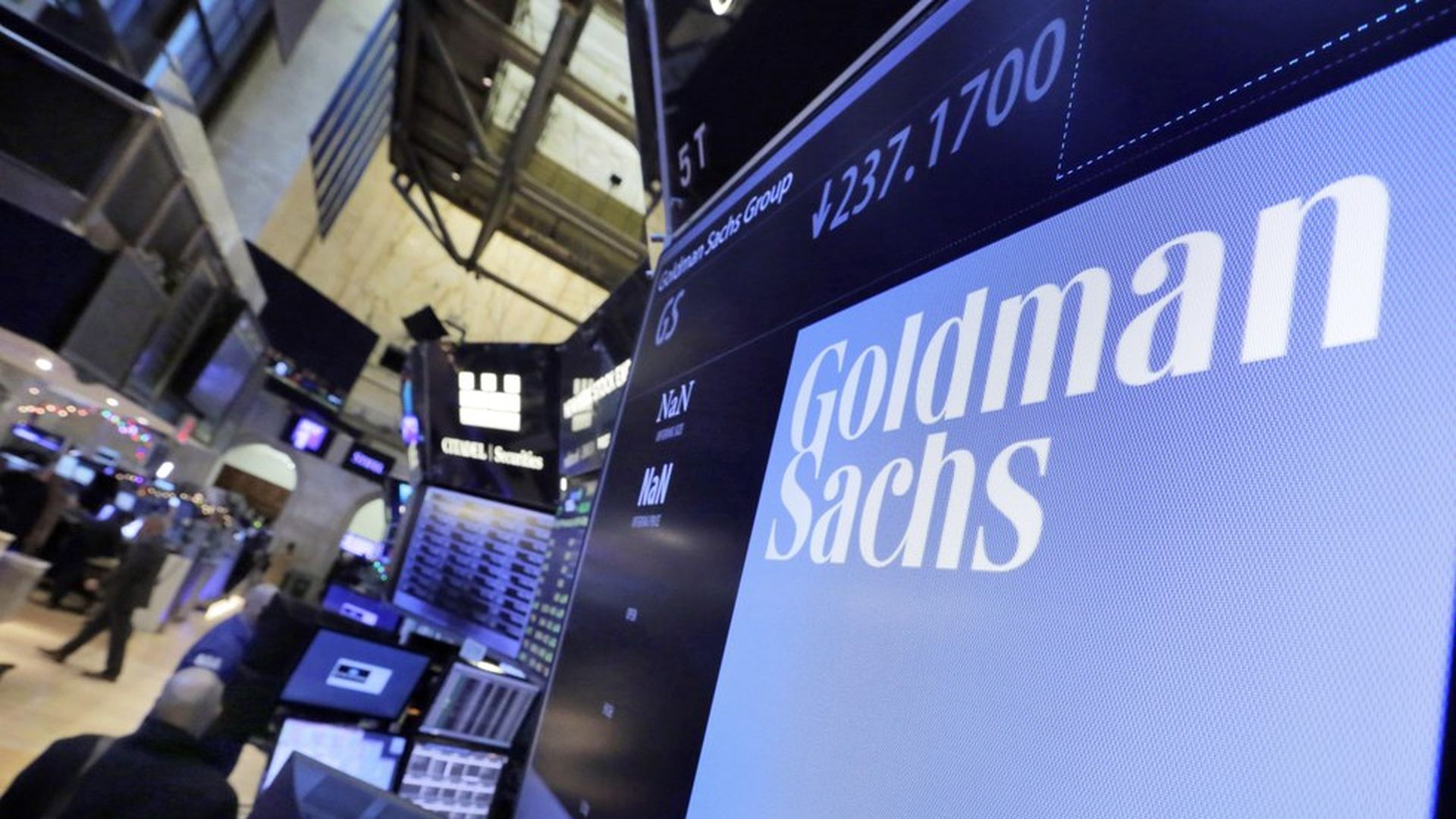 Goldman Sachs is automating the work previously done by associates earning $326,000 a year, and Bloomberg reports that half of the tasks needed to prepare for an IPO can be done by algorithms as well.
According to a recent study by the bank, half of the 127 tasks done to prepare for initial public offerings of stock can be automated.
Why it matters: Investment banking is another job on a growing list of high-paid work that is being automated, along with legal services and medicine.
Why it may not (technically) kill jobs: Goldman swears that this technology won't reduce headcount, but will instead free bankers to focus on tasks like shaping marketing strategy and spending time with clients. But it also says that it has eliminated thousands of hours of human work, which will reduce the need to increase its headcount going forward.
Go deeper