RNC pulling support from Roy Moore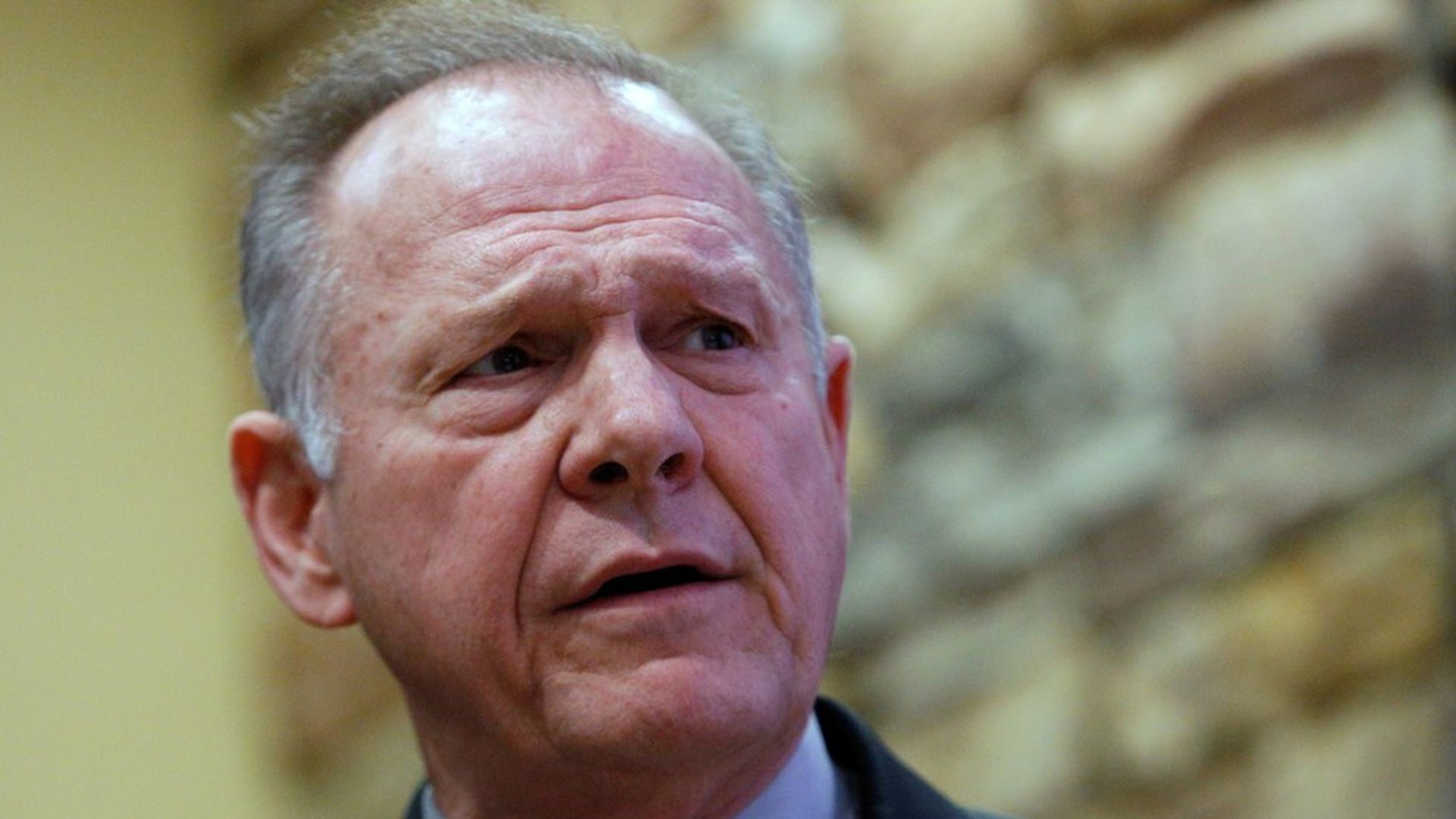 The Republican National Committee is pulling its support for Alabama Senate nominee Roy Moore over allegations of child sexual abuse, Politico reports. The committee had a joint fundraising agreement with Moore, which it is now terminating, and it will not contribute additional funds or canvas on his behalf.
Where things stand: Senior Republicans, including Mitch McConnell and Paul Ryan, have called on Moore to withdraw from the race. President Trump has not taken a position.
Go deeper