Revelations of secretive tactics complicate Uber's case in Waymo suit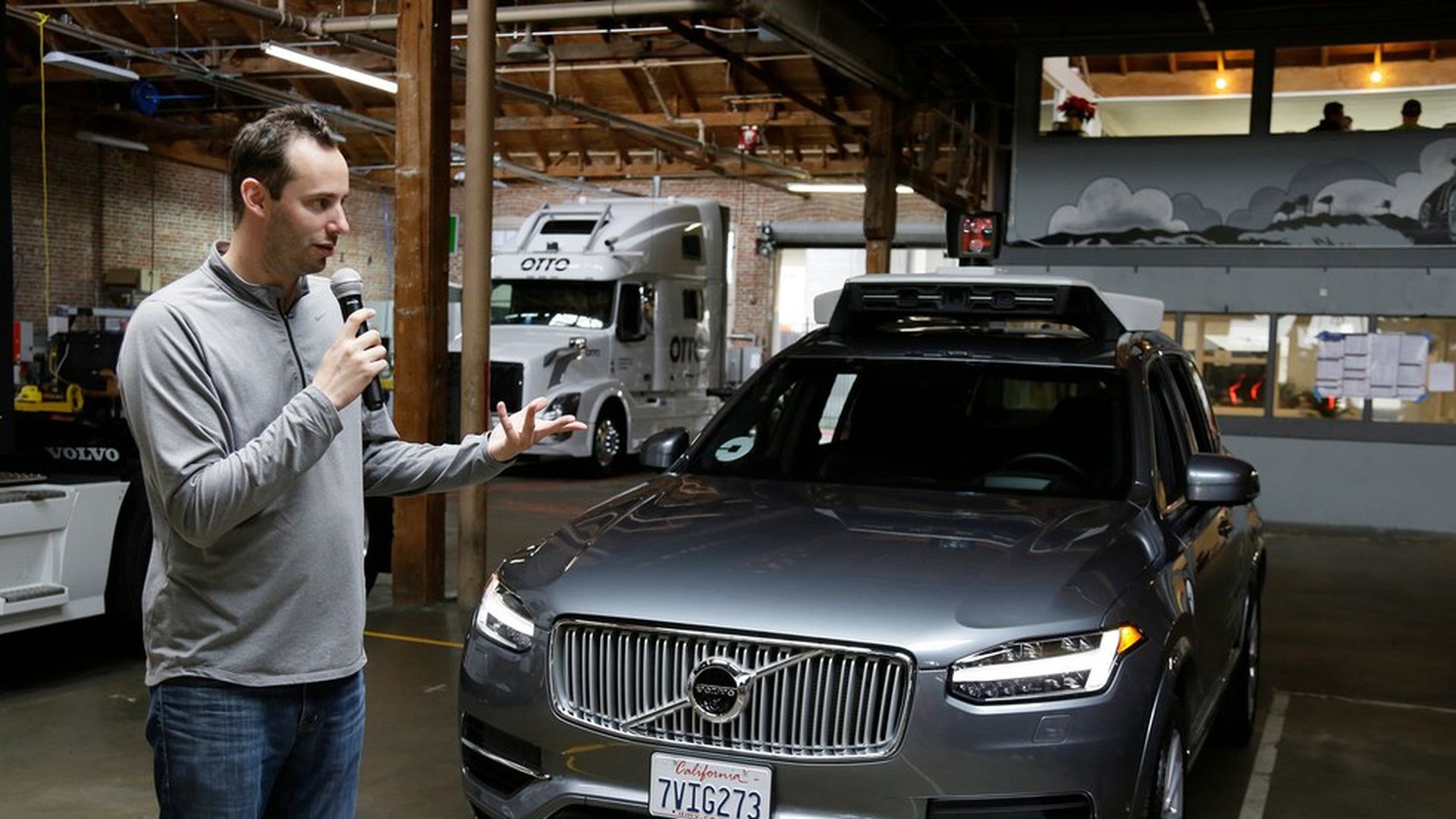 Uber is facing even more questions about its alleged attempts to interfere with a trade secrets theft lawsuit from Waymo after two ex-employees testified in court Tuesday. The testimonies were prompted by the discovery last week of a critical letter written on behalf of one of them, which led to a delay of the trial.
Why it matters: Uber's concealment of the letter likely spent whatever patience the presiding judge had left for the ride-hailing company. Moreover, the former employee, whose attorney drafted the letter in question, testified that Uber had a unit dedicated to gathering information and trade secrets from competitors overseas, and set up channels for untraceable communications. Still, the other employee's testimony as well as his denials of some claims in the letter also hint that this may not help Waymo's case after all.
Up next: The court will be making public a redacted version of the letter tomorrow, though the former employee has submitted a request that it be kept confidential. Angela Padilla, an in-house lawyer for Uber, will also testify tomorrow about the letter.
Go deeper