Reuters: Trump to limit immigrants from 7 Muslim nations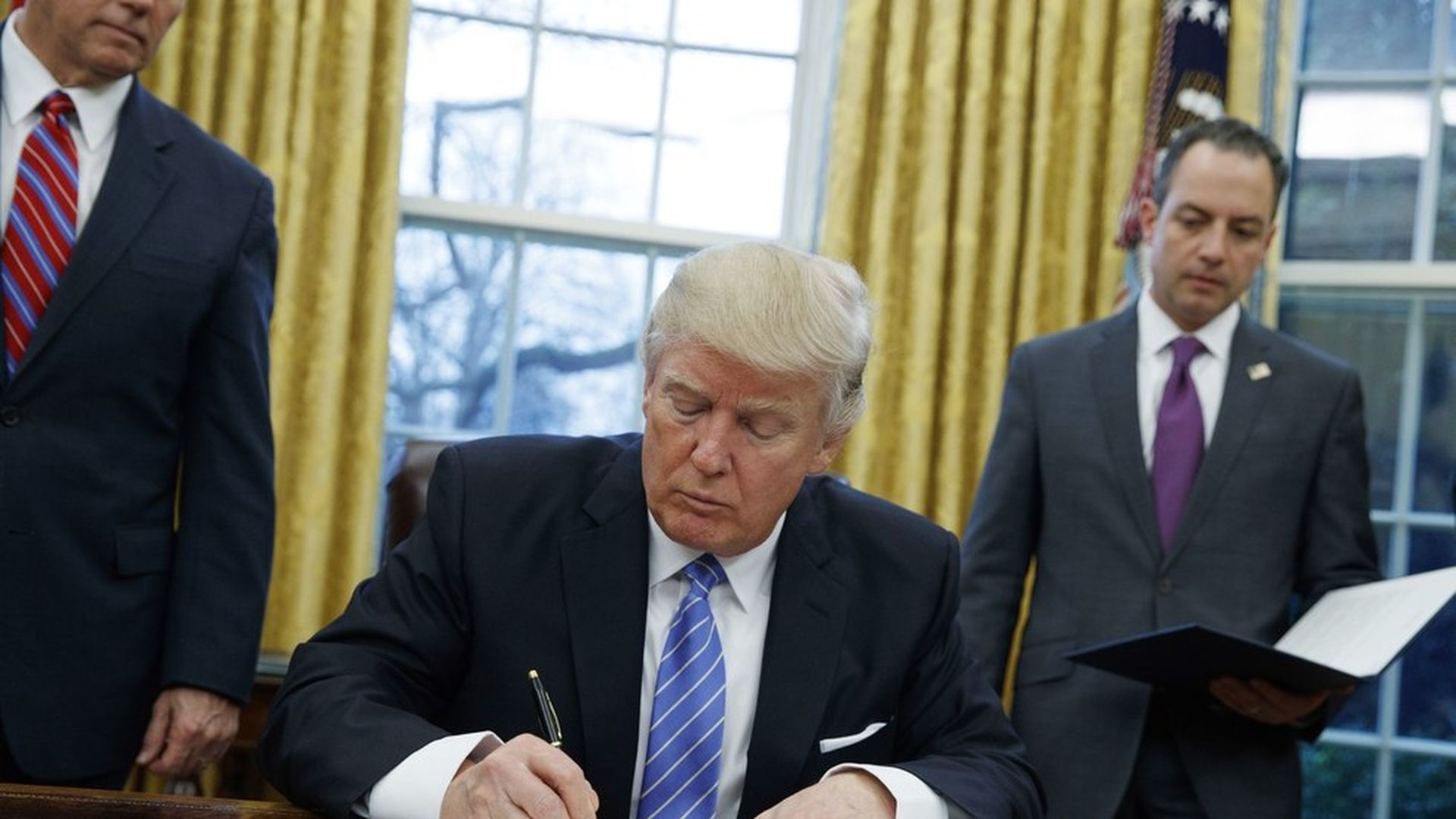 The list of countries that will have new limitations on immigration and refugees because of executive orders Trump is expected to sign on Wednesday, per Reuters: Iraq, Iran, Libya, Somalia, Sudan, Syria and Yemen.
Why it matters: Trump promised during the campaign to ban immigration from countries afflicted by terrorism. This looks like a start, and it's sure to draw fire in Congress.
Go deeper