Retailers can't find qualified workers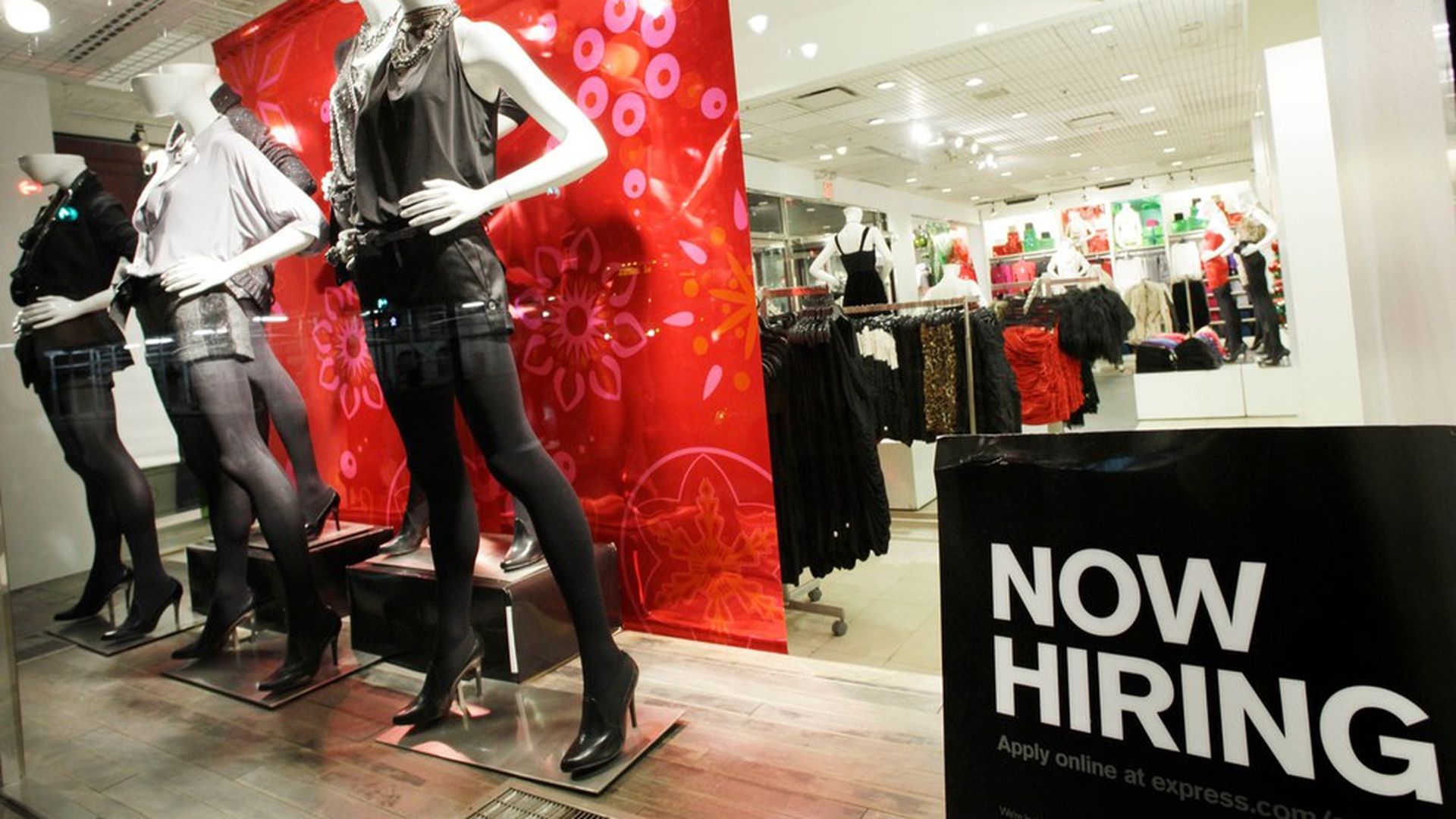 Staffing companies that work with some of America's biggest retailers say that the industry is struggling to attract quality workers at both the store associate and management levels, Reuters reports.
Why it matters: It's good news for workers that a historically good labor market is generally enabling folks to eschew jobs that don't pay well or offer competitive pay. But it couldn't come at a worse time for the traditional retail industry, which will struggle to differentiate itself from cheap e-commerce if it can't afford to hire quality salespeople.
Melissa Hassett of ManpowerGroup Solutions, whose clients include Lowe's, Pep Boys, and Staples, says that where retailers are having particular difficulty "hiring is the lower level, the seasonal or entry-level employees," because applicants are balking at the low pay and unpredictable schedules typically offered by the industry.
The struggles of traditional retailers of late have also limited their ability to pay competitive bonuses for retaining " talented regional managers or heads of business lines."
Go deeper