Republicans scramble for new direction on health care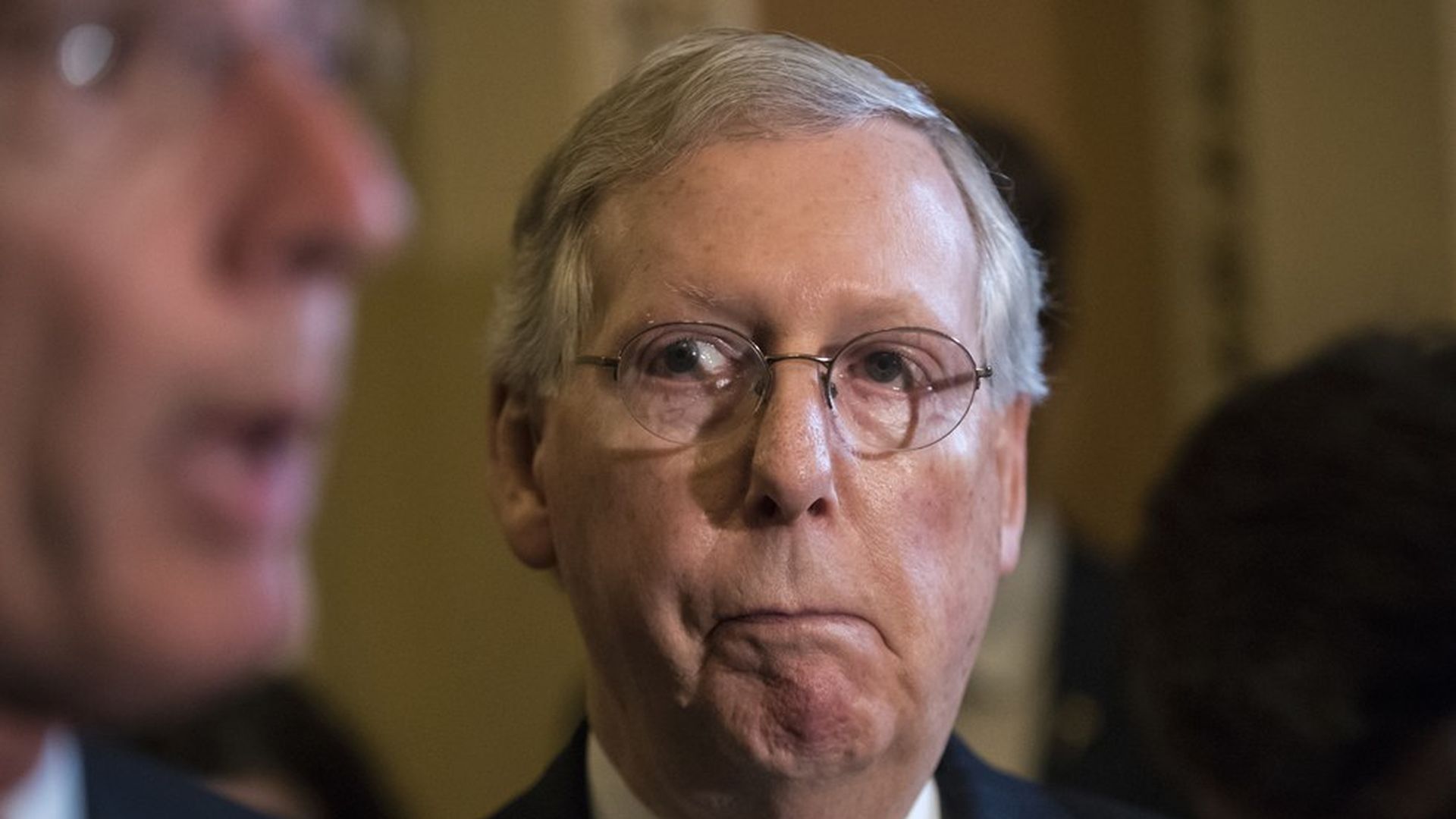 Congressional Republicans presented anything but a unified front on Monday night after Sens. Mike Lee and Jerry Moran announced their opposition to the Senate health care bill, killing it at least in its current form. Some immediately called for a straight repeal bill, while others discussed alternative replacements and still others acknowledged the party is far from being able to pass anything now.
Senate Majority Leader Mitch McConnell announced that the next step will be a straight repeal vote, with no replacement for the Affordable Care Act. That's what President Trump wants, even though insiders say it has no chance of passage in the Senate. "Republicans should just REPEAL failing ObamaCare now & work on a new Healthcare Plan that will start from a clean slate. Dems will join in!" he tweeted shortly before McConnell's announcement.
Contrast with this: "Thank god. Now the bill can die," one senior GOP Senate aide texted.
The White House quickly made clear it doesn't want Congress to give up. "We look forward to Congress continuing to work toward a bill the President can sign to end the Obamacare nightmare and restore quality care at affordable prices," said a White House spokesman.
What we're watching: If the party can consolidate around any particular direction. If not, things are going to get nasty.
What comes next:
House Freedom Caucus Chairman Mark Meadows: "Time for full repeal of #Obamacare--let's put the same thing on President Trump's desk that we put on President Obama's desk." (A reference to a 2015 repeal bill passed through the same Senate process.)
Conn Carroll, a Lee spokesman, on what he wants next: "Full [Consumer Freedom Amendment] or 2015 repeal bill." He's referencing an amendment he worked on with Sen. Ted Cruz, which was amended in this version of the Senate bill.
Sen. Lindsey Graham on his proposal to turn health care over to the states: "Graham-Cassidy is the conservative approach to solving the problems Obamacare created."
Sen. John McCain, who's recovering from surgery: "The Congress must now return to regular order, hold hearings, receive input from members of both parties, and heed the recommendations of our nation's governors so that we can produce a bill that finally provides Americans with access to quality and affordable health care."
The senior aide: "I will reserve judgment until after [Senate GOP caucus] lunch [on Tuesday]. Let's see what those two want. They are in very different places."
A second senior GOP aide: "How many more changes could possibly be made at this point. We're talking about people on the absolute ends of our spectrum. Every time you move toward one you move away from the other."
Go deeper