Republicans scold Tom Price for "potentially illegal" HHS memo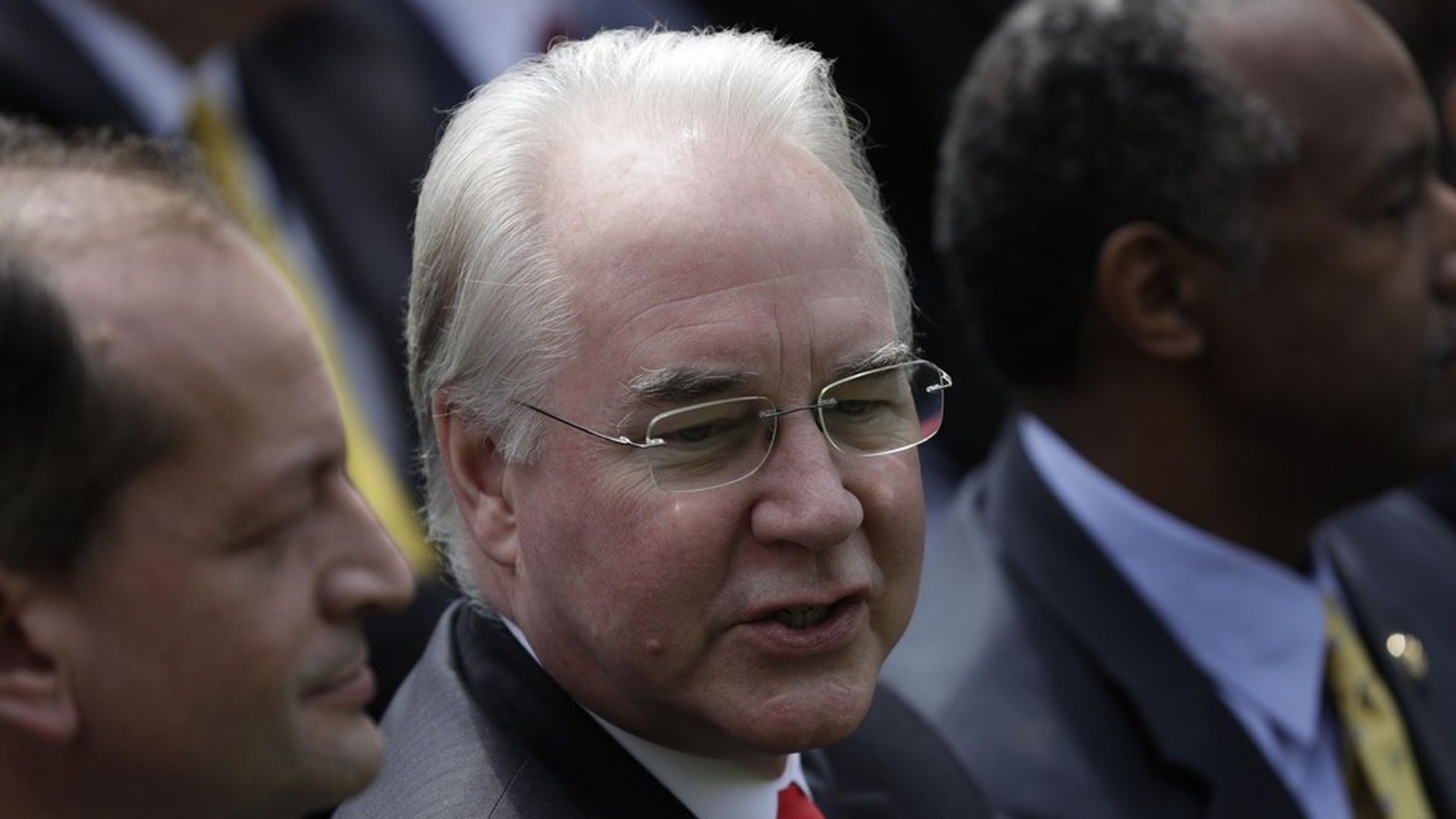 Two top congressional Republicans are warning Health and Human Services Secretary Tom Price that a memo to HHS employees restricting their communications with Congress is "potentially illegal and unconstitutional" and could have a chilling effect on whistleblowers.
Why they spoke up: In a letter to Price, Senate Judiciary Committee Chairman Chuck Grassley and House Oversight and Government Reform Committee Chairman Jason Chaffetz noted that "federal employees have a constitutional right to communicate directly with Congress."
What the memo said: The memo from HHS chief of staff Lance Leggitt said agency employees shouldn't communicate with members of Congress or their staff without consulting the Assistant Secretary for Legislation. Grassley and Chaffetz said it should have noted that there are federal whistleblower protections.
Why it matters: Don't underestimate the significance of two Republican committee chairmen issuing such a strong warning to a Republican administration. An HHS spokesperson said there's "nothing new" about this kind of memo, which was meant to remind employees how policy responses are coordinated, and doesn't ban direct communications with Congress in all cases.
Go deeper