Republicans remain unsure how their health care effort ends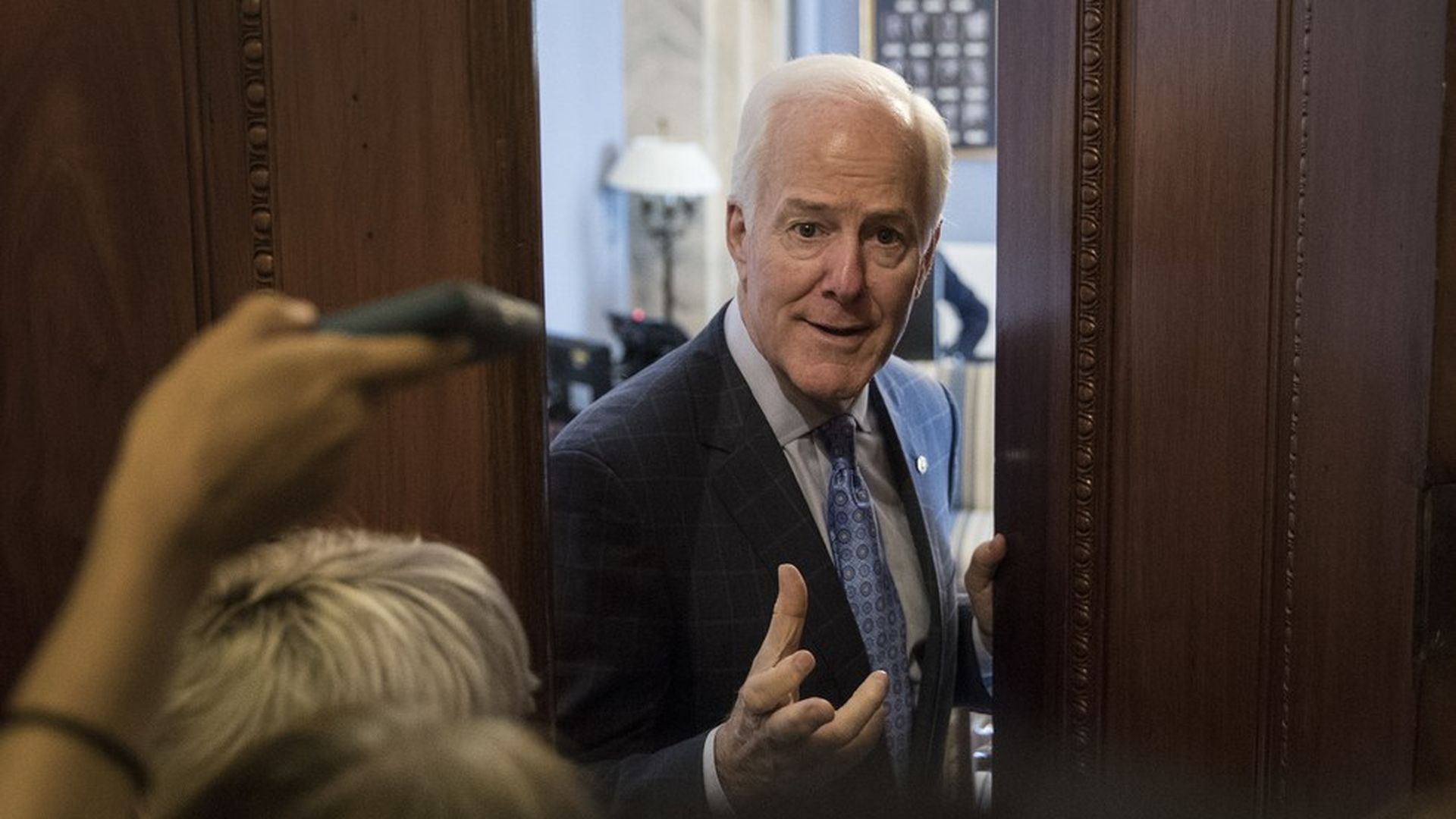 Both the Senate's Affordable Care Act replacement plan and its partial repeal bill have now failed by significant margins, leaving their best chance at passing anything a "skinny" repeal bill, which some members openly say is just a vehicle to a conference committee with the House. But it's hard to see where all of this ends.
The bottom line: The Senate seems to have proven definitively that Republicans can't agree on an ACA replacement plan. It's very hard to see any reason why that would change in conference. So that leaves the option of the House passing the Senate's skinny repeal plan — which sources aren't ruling out — which has major policy flaws and could cause premium increases right before next year's elections.
Yet no Senate Republicans have come out against the skinny repeal plan yet. "This is like a car crash. Everyone will slow down to look at the carnage but no one will get out to help," said one senior GOP aide.
A skinny repeal package would most likely get rid of the ACA's individual and employer mandates as well as its medical device tax, although some members are pushing to add more. While these are unpopular provisions — and therefore easy repeal targets — the mandates help balance out the marketplace so premiums don't rise too much.
But some Senate Republicans openly acknowledge they're not thinking of this package as something that could become law; they're viewing it merely as something that can get 50 votes and keep the process going. "I think people would look at it not necessarily on its content, but as a forcing mechanism to cause the two sides of the building to try to solve it together," said Sen. Bob Corker.
The problems:
Almost every GOP aide I've talked to — both House and Senate — are skeptical that a conference committee will come up with something that can pass the Senate. If the Senate couldn't accomplish this feat itself, the reasoning goes, why would a conference committee that must bridge the gap between Senate moderates and the House Freedom Caucus?"Obamacare replace policy is not making it through the United States Senate at this step of the process," a senior Senate GOP aide emailed me last night, referring to the bill as "Corpsicle."The alternative argument is that going to conference can't hurt anything.
No one is saying exactly what will happen if and when the Senate passes a skinny repeal package. House aides are saying it all depends what's in it, and Sen. Rand Paul is openly saying he doesn't want a conference committee because it'll probably produce something else like the House or Senate replacement plans. But Mark Meadows, chairman of the Freedom Caucus, says he doesn't support skinny repeal, meaning it probably couldn't pass the House at this point.
Still, it could be their only choice. As one former Senate GOP aide put it, "What happens if the ping pong ball is over on the House side and that's all that's left?"
And if this does become law, it most likely causes big disruptions in the individual market — right before the 2018 elections, which are already hairy for House Republicans.
What we're watching:
Is anyone going to come up with an alternative direction? If not, are any Senate Republicans going to oppose a skinny repeal bill solely because of this lack of clarity about where this is all going? When asked this question, one of the current GOP aides answered, "Nope. Because [Majority Leader Mitch} McConnell has some mystical power to convince people he knows what he is doing."
Go deeper