Republican Trump critic Jeff Flake is retiring after 2018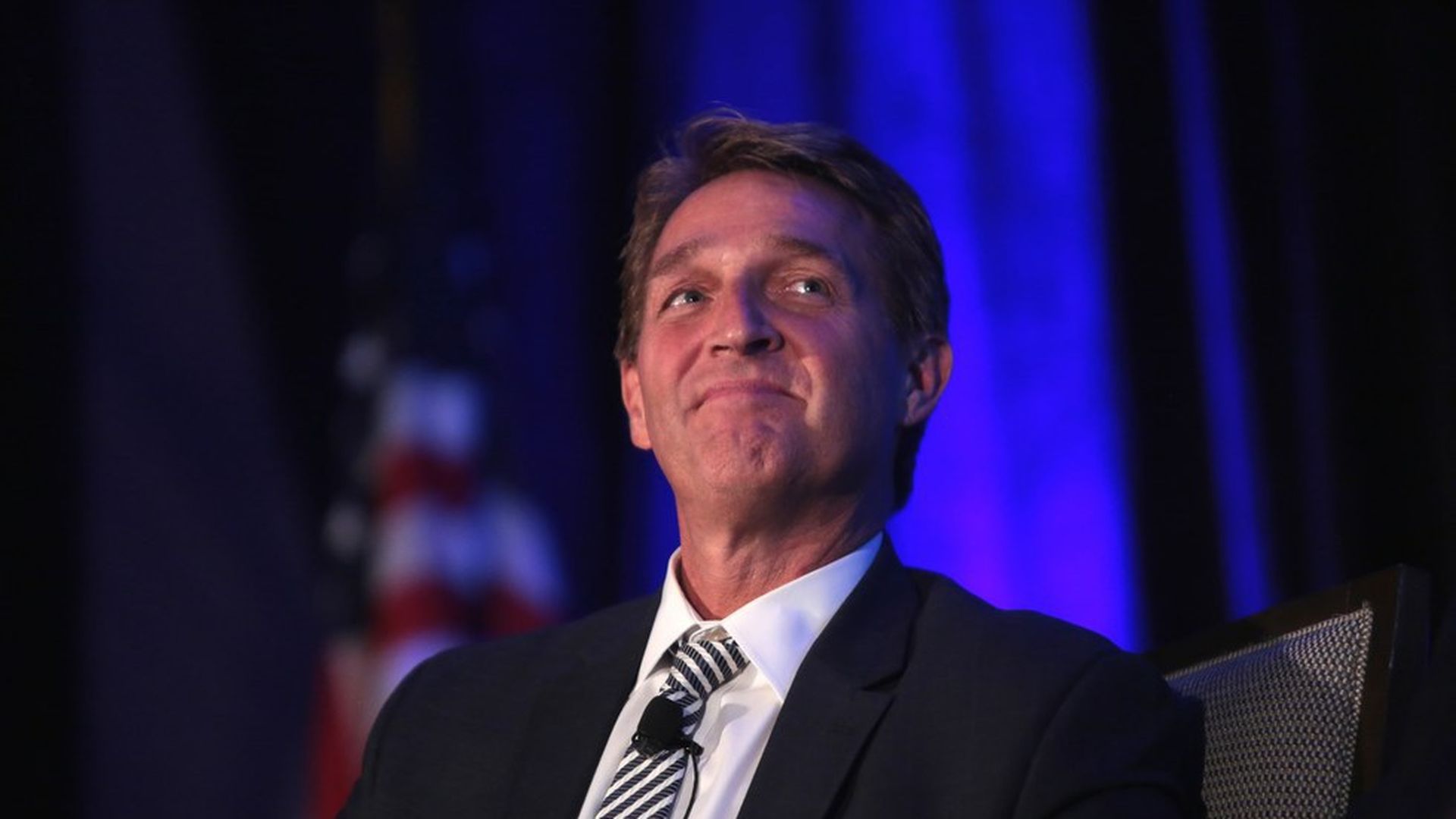 Arizona Sen. Jeff Flake announced today he will not run for re-election after his current term, per AZ Central.
Why it matters: Flake's vacant seat will make it even harder for Republicans to maintain their majority control of the Senate — this now makes two Republicans, both consistently attacked by Trump, who have declared they're not seeking re-election.
Flake's approval has been consistently declining in the polls over the past year, per AZ Central. He has been a consistent voice of opposition to Trump throughout his presidency, and he has been considered "too nice" for the Senate under Trump's tenure. "There may not be a place for a Republican like me in the current Republican climate or the current Republican Party," Flake told the AZ Republic.
Flake joins Tennessee Sen. Bob Corker who announced his forthcoming retirement on Sept. 26. Trump's former chief strategist Steve Bannon has openly supported Flake's challenger, Kelli Ward, who lost in the primary challenge against John McCain last year. Congresswoman Kyrsten Sinema is the leading Democratic candidate in the Arizona race, though Bannon's ally Robert Mercer has invested $300,000 in Ward's super PAC and Trump previously offered a quasi-endorsement for her in August: "Great to see that Dr. Kelli Ward is running against Flake Jeff Flake, who is WEAK on borders, crime and a non-factor in Senate."
More on Flake's potential replacements, per the AZ Republic: "Kelli Ward, the former state senator from Lake Havasu City who lost her primary challenge last year against Sen. John McCain... Arizona State Treasurer Jeff DeWit, former Arizona Republican Party Chairman Robert Graham and Arizona Board of Regents member Jay Heiler."
Go deeper