Republican tax plan won't let people file via postcard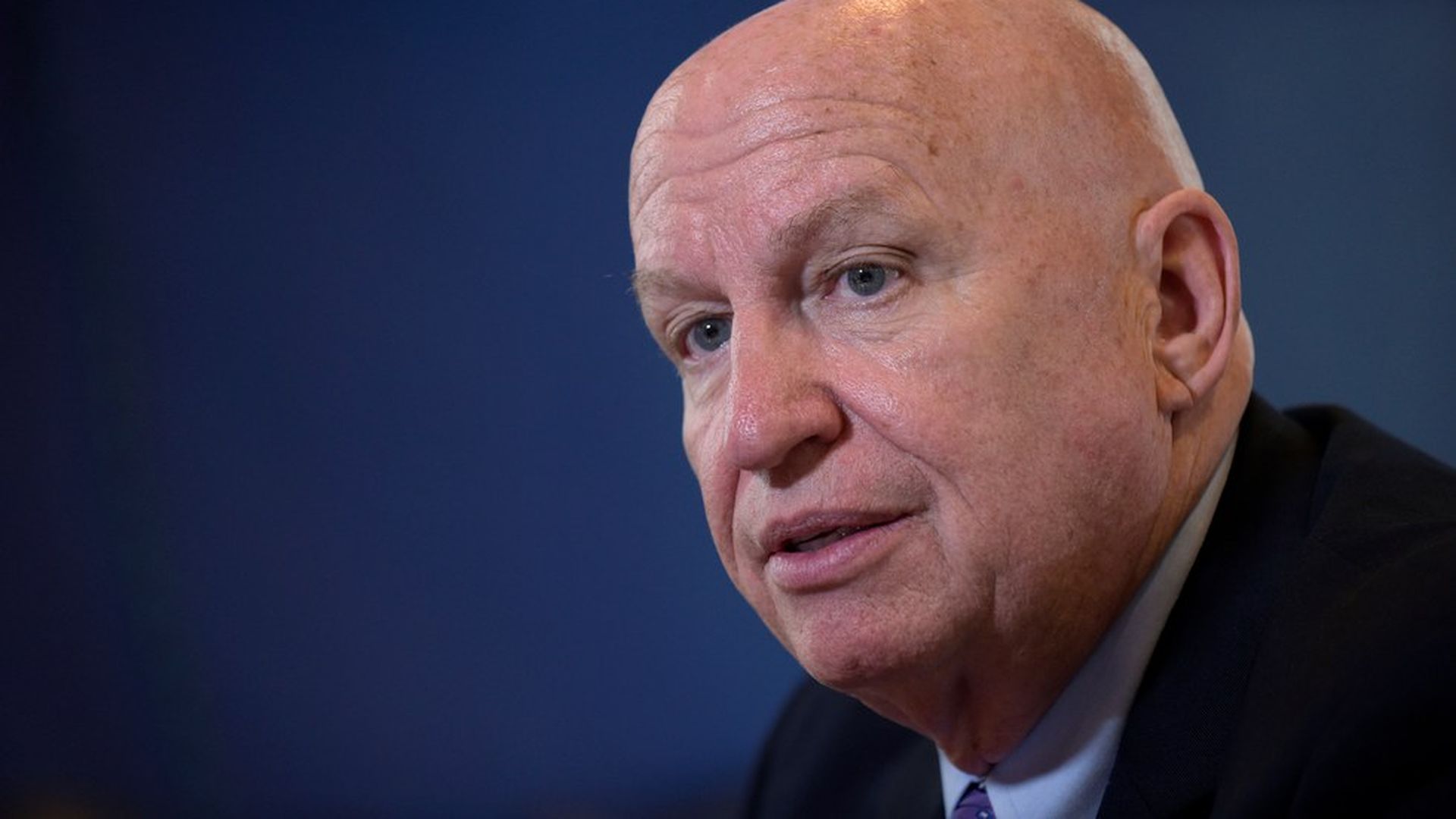 Taxpayers will not be able to fill out a postcard-sized piece of paper to file their tax returns based on the House GOP tax plan, House Ways and Means Chairman Kevin Brady said Friday in a discussion with Politico's Anna Palmer and Jake Sherman.
Why it matters: Republicans, including President Trump, had previously been claiming a majority of Americans would be able to file on just a postcard. Other highlights:
One guarantee: "There's no chance of paying higher taxes," even with pass-through rates.
On opposition to the bill: "I think it's early" for opposition to emerge.
On cutting deductions for student loan interest and high medical bills: "I think we address those in a really good way." Brady referenced how the plan doubles the standard deduction and adds a new family credit.
On cutting deductions and exemptions, generally: The rational is, "do we want to have a tax code that may have special provisions…that you use once a year in your life…or that you use every year in your life?"
On whether the GOP can get Democratic support for the plan: "I hope so."
But he's not being unrealistic about it: "This is the challenge of a lifetime…it's going to be the process of Washington."
Moving forward: Brady spoke after revealing his mark on the House GOP tax plan Friday, which will be considered on Monday. Trump has slated Thanksgiving as the deadline to pass the bill through the House and Christmas as the deadline for the Senate.
Go deeper: What's in the House GOP tax plan ... Winners and losers of the plan
Go deeper