Republican Senate Committee pulls Roy Moore fundraising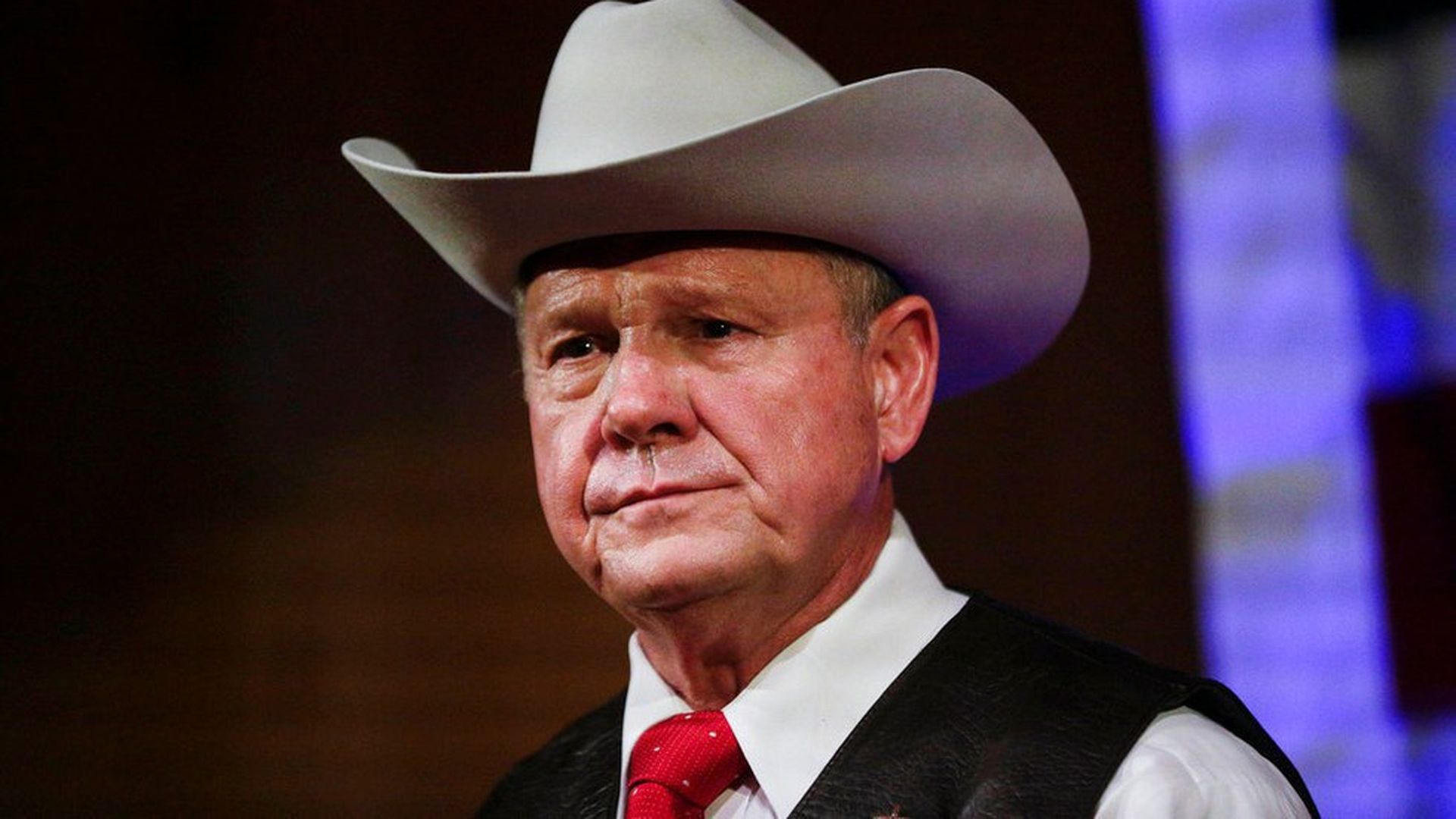 The National Republican Senate Committee (NRSC) is ending its joint fundraising agreement with Roy Moore's campaign, per Politico. The agreement also included the Alabama Republican Party and the RNC.
Why it matters: The NRSC previously endorsed Roy Moore, saying he "will be imperative to passing a conservative agenda, and we support him in keeping this seat in Republican hands." And much like other Republicans, they're now distancing themselves from him and leaving him with a smaller support system as he heads into the Dec. 12 senate election.
Go deeper