Report: Wisconsin won't break even on Foxconn plant for 25 years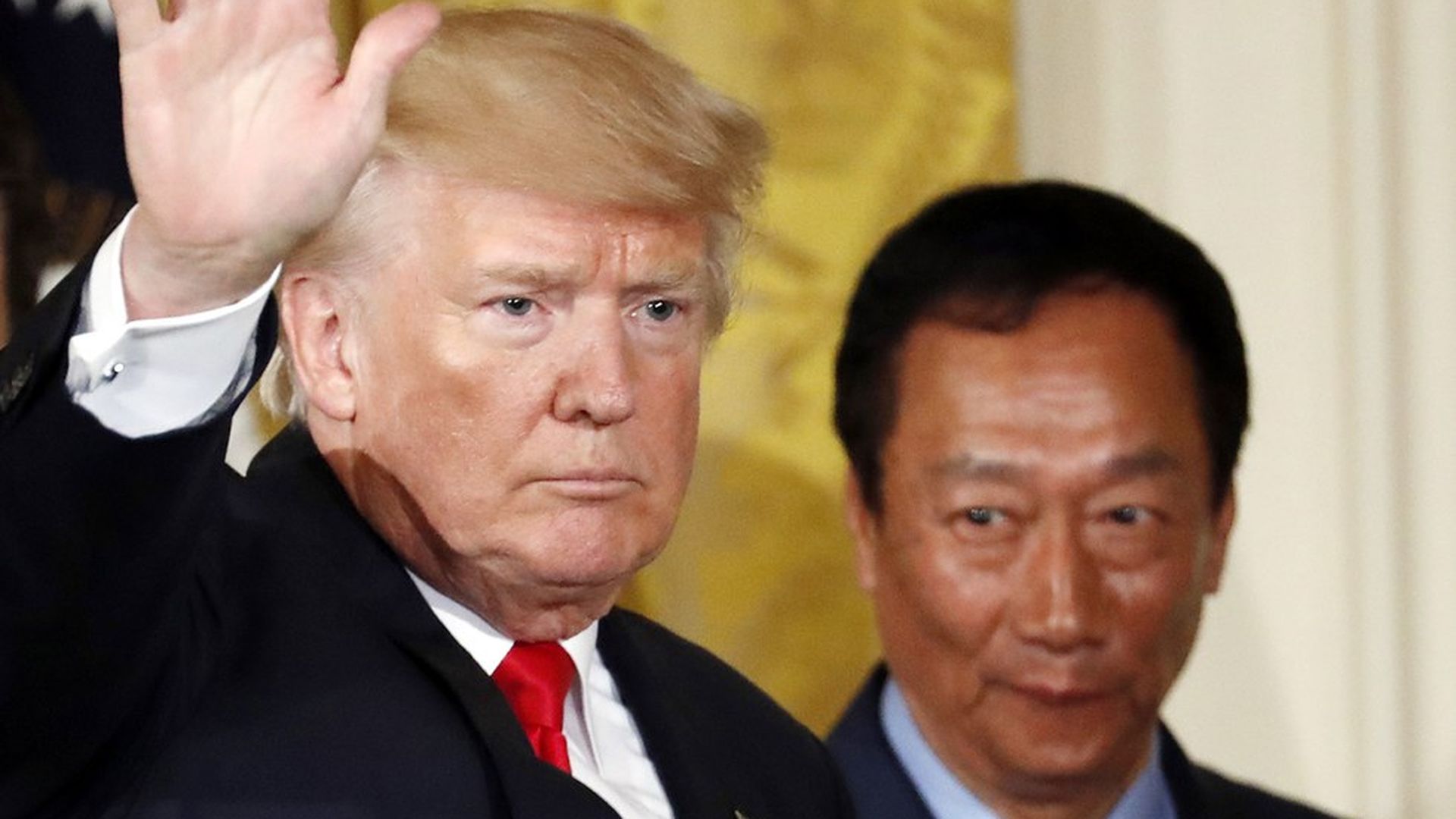 Wisconsin isn't projected to break even on its $3 billion incentive package for a proposed Foxconn plant for at least 25 years, per a legislative analysis, Reuters reports.
Wisconsin Gov. Scott Walker has been saying this investment will bring jobs and be good for the economy. Foxconn claims it will employ 1,000 people this year, and more in future.
Why it matters: The cost of the deal has already led to criticism, and this projection will provide more fuel to the critics. Democratic Rep. Peter Barca has already said it shows legislators need more time to examine the deal.
Go deeper