Report: U.S.-backed forces recapture Raqqa from ISIS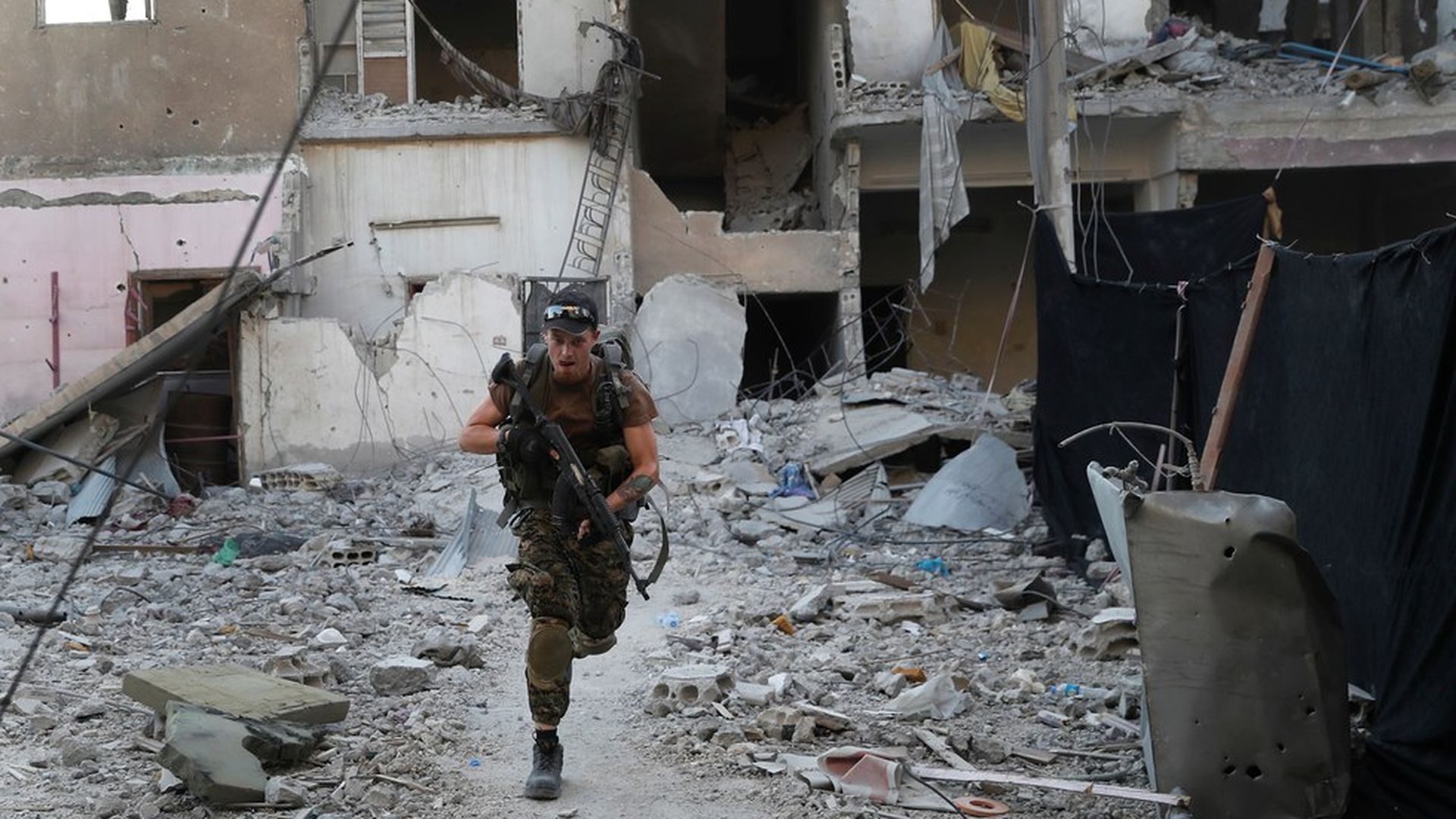 U.S.-backed militias said Tuesday that they have recaptured the northern Syrian city of Raqqa from ISIS, pushing the militant group's last stronghold out of what long had been considered their de facto capital, per Reuters.
Yes, but: Although the fighting is over, officers with the Syrian Democratic Forces (SDF), an American-backed militia group made up of Syrian Kurds and Arabs, said a formal declaration of victory wouldn't be made until they have finished clearing the area of mines and remaining militants. The U.S. military has also stopped short of declaring defeat, with a spokesman telling Fox News' Bret Baier that some fighting still remains.
Go deeper