Report: U.K. wants Trump test trip before full State visit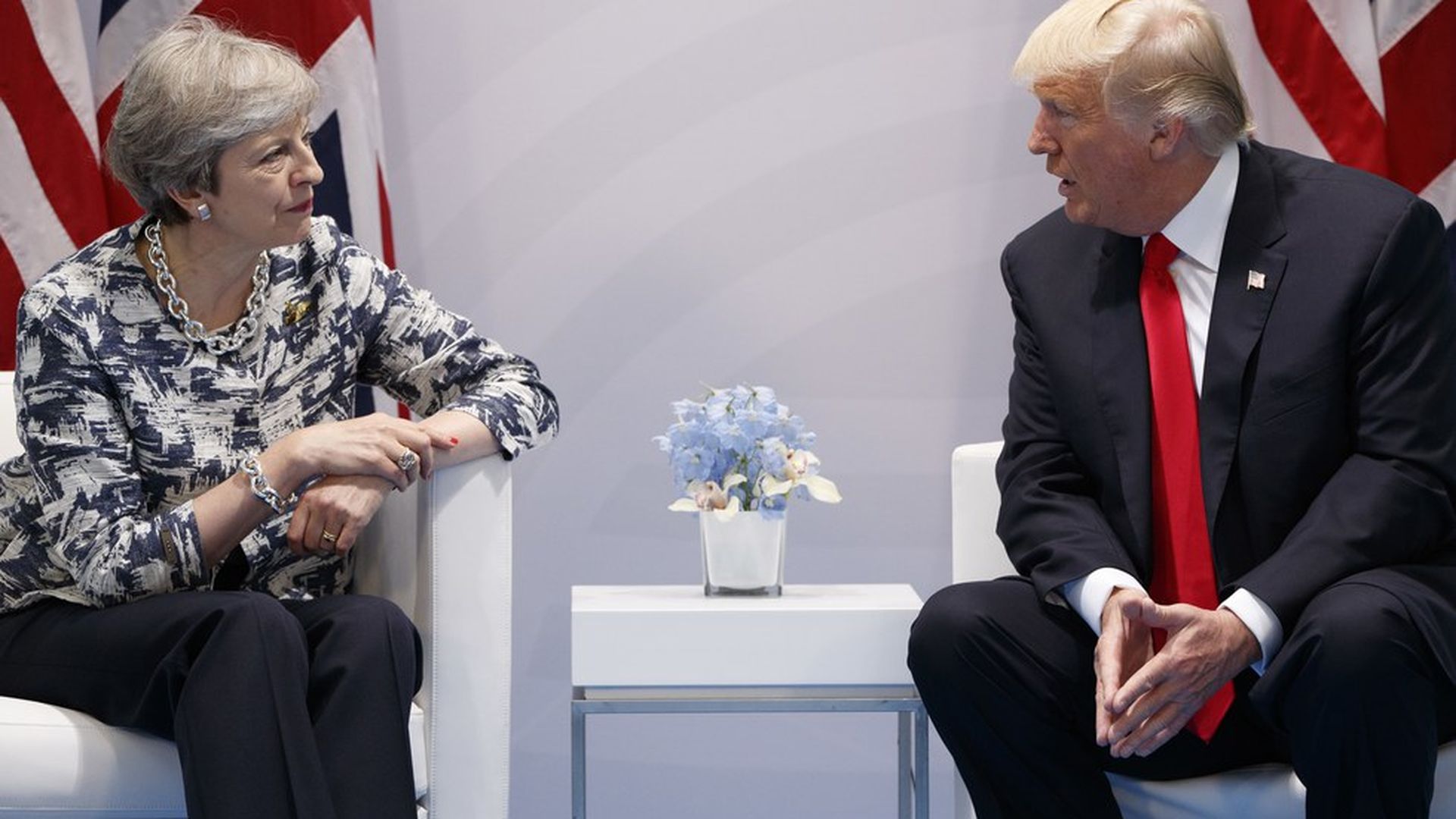 President Trump has been asked to visit the U.K. for low-key talks with Theresa May this year, according to a report by the Daily Mail, which says the trip will be a test run for whether to hold a full State visit.
The British tabloid claims U.K. leadership is concerned about Trump potentially violating protocol while visiting the Queen, in addition to fears of a falling out with British PM Theresa May that could risk a bad post-Brexit U.S. trade deal for the U.K., while the White House wants to avoid the embarrassment of major anti-Trump rallies during a visit with an ally.
Then-president Barack Obama's first U.K. state visit in 2011 included meetings with the Queen, the Duke and Duchess of Cambridge, and PM David Cameron and opposition leader Ed Miliband.
Go deeper