Report: Trump wants new Afghanistan commander, says U.S. is 'losing'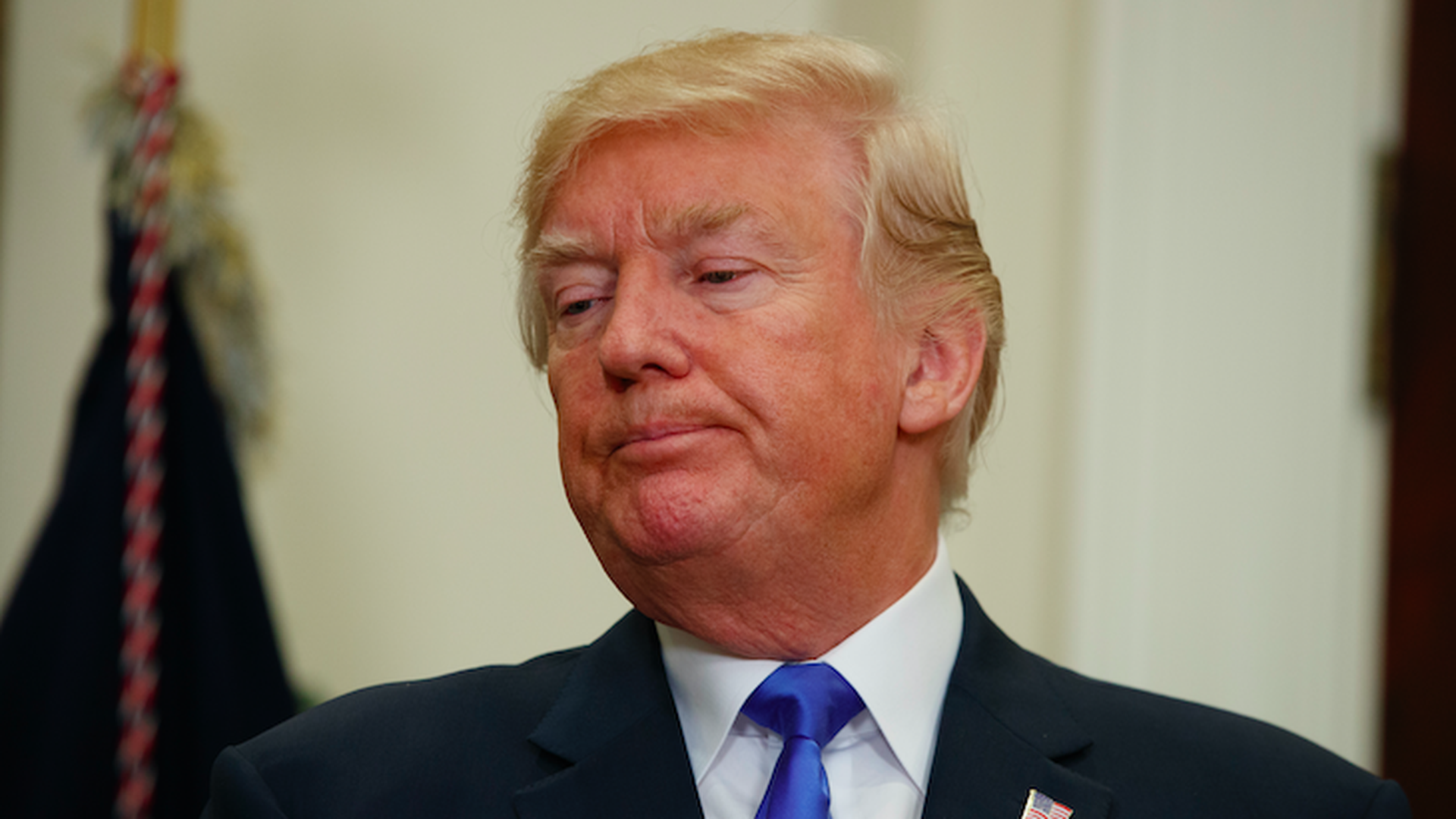 In a tense two-hour meeting in the White House Situation Room earlier this month, President Trump argued that the U.S. was "losing" the War in Afghanistan and suggested that Gen. John Nicholson, the U.S. commander in Afghanistan be fired, NBC News reports. Per the report, Trump left the room without making a decision on U.S. strategy. A decision was expected about two months ago.
The tension: Trump's national security team proposed a strategy, as well as alternatives, but Trump wasn't satisfied and left without a decision. The advisers were reportedly "stunned," with Secretary of Defense James Mattis notably upset.
The key quote: "We aren't winning. We are losing."
He called out Mattis for a perceived failure to gain ground in Afghanistan even though Trump allowed him to increase U.S. troop deployment to the country a month ago. Trump reportedly illustrated his point with maps and Mattis reportedly told him the U.S. doesn't have an effective strategy to make advances.
Nicholson has told lawmakers he needs a "few thousand" additional troops, which reportedly upset the White House. Senior administration officials say the Pentagon has been considering extending Nicholson's time in Afghanistan.
Trump suggested the U.S. should work harder on getting mineral rights in Afghanistan, as China has successfully done.
At the table: Steve Bannon, Jared Kushner, National Security Adviser H.R. McMaster, then-chief of staff Reince Priebus, plus Mattis, Secretary of State Rex Tillerson, Joint Chiefs of Staff Chairman Gen. Joseph Dunford, and Vice President Mike Pence.
Go deeper