Report: Trump wanted 10x increase in nuclear arsenal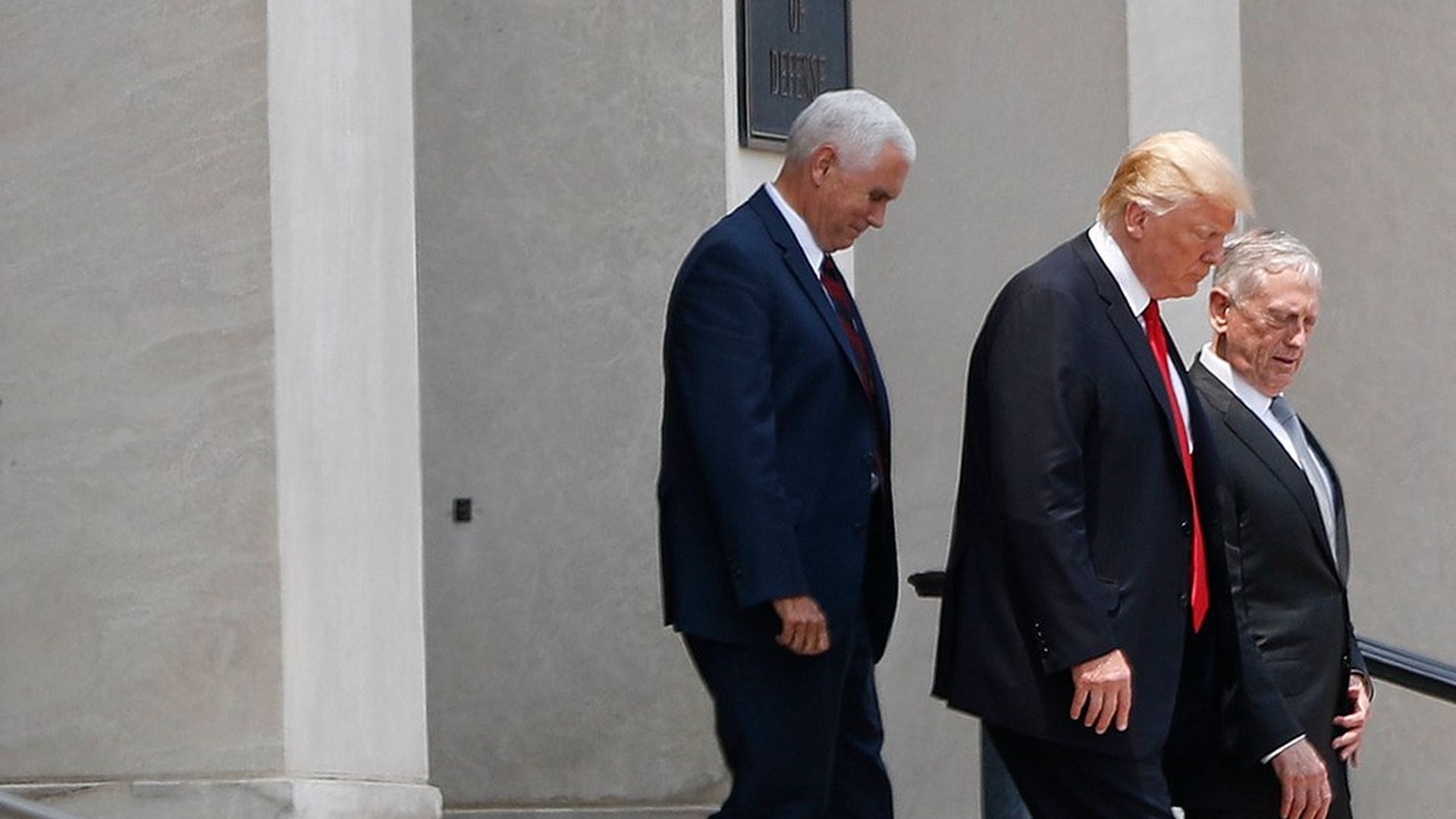 Trump said he wanted to increase the U.S. nuclear arsenal tenfold at a July meeting with his highest-ranking national security leaders, per "three officials who were in the room," NBC News reports.
"Officials in the Pentagon meeting were rattled by the president's desire for more nuclear weapons and his understanding of other national security issues from the Korean peninsula to Iraq and Afghanistan, the officials said."
The comments came after Trump saw a slide showing the height of the U.S. nuclear weapons arsenal was in the 1960s. It was reportedly the same meeting where Secretary of State Rex Tillerson is said to have called Trump a "moron."
The surprise: The officials in the meeting reportedly explained the current military posture is stronger now than it was during that buildup, and outlined budgetary and treaty restraints to increasing the size of the nuclear arsenal.
The risk: Any increase in the nuclear arsenal could violate international disarmament treaties and set off an international arms race — one which Tehran said Trump has already instigated with his rhetoric about nukes.
The backdrop: The July 20 meeting was held at the Pentagon one day after Trump took military leaders by surprise in the White House Situation Room when he discussed firing the commander of U.S. forces in Afghanistan due to a losing strategy. The idea behind holding a followup meeting at the Pentagon was, per someone familiar with the Situation Room meeting, "Maybe we need to slow down a little and explain the whole world" in broad strokes.
What's next: The officials who were in the room at the July 20 meeting told NBC News no expansion like the one Trump suggested is planned. The Pentagon is currently conducting a Nuclear Posture Review and currently has 4,000 nuclear warheads in its stockpile.
Go deeper