Report: Trump to end Affordable Care Act insurer subsidies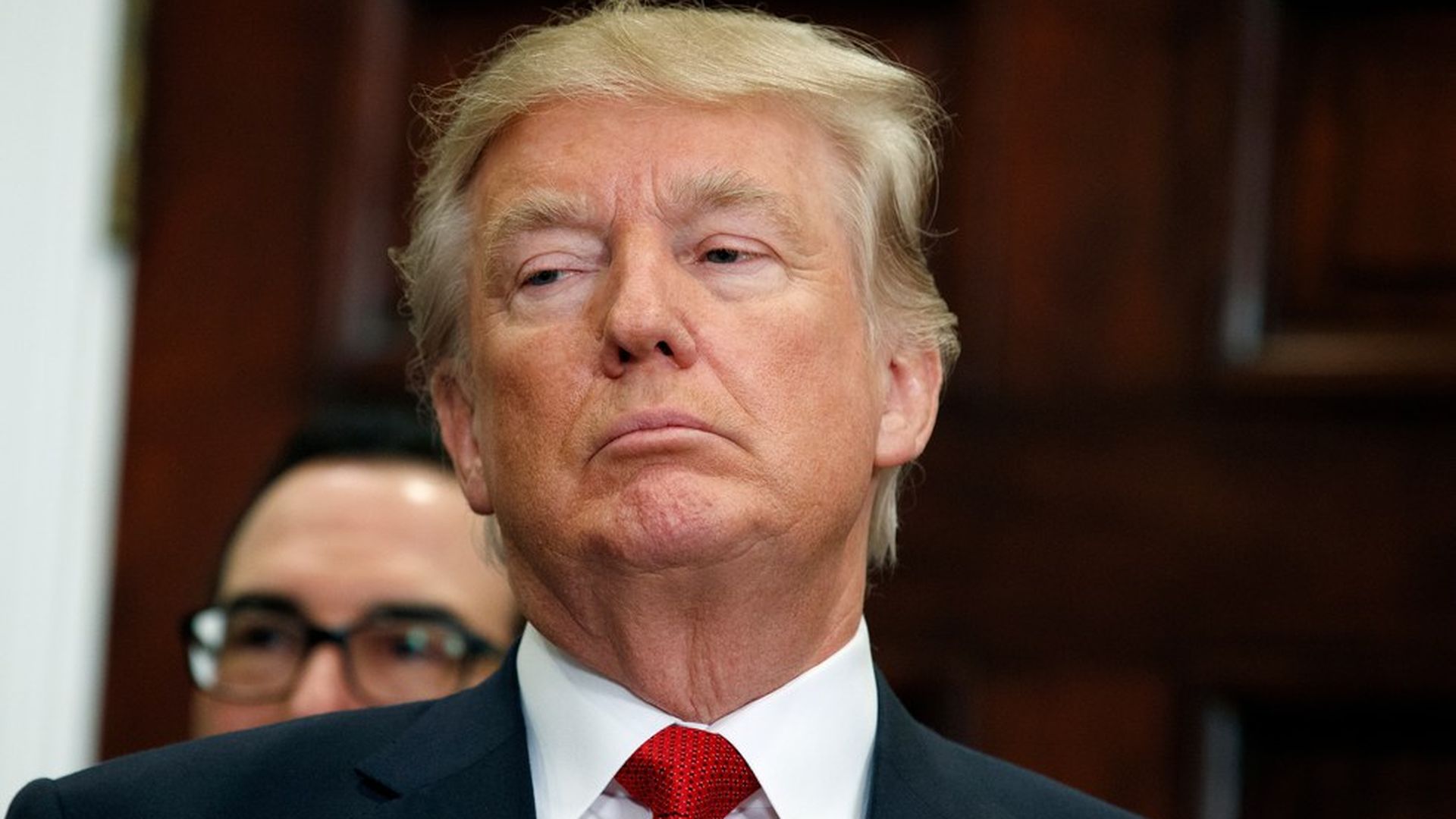 President Trump plans to end subsidy payments to insurers selling plans under the Affordable Care Act, Politico's Josh Dawsey reports. The subsidies were worth about $7 billion this year, and ending them would be the most aggressive step Trump has taken yet to dismantle the ACA.
Why it matters from Axios health care editor Sam Baker: If Congress doesn't step up and guarantee this funding, expect insurance companies to raise their premiums dramatically; leave at least some of the ACA's marketplaces altogether; and potentially sue the administration for withholding payments the law says they're supposed to receive.
Earlier today, Trump signed an executive order expanding access to more loosely regulated insurance options with low premiums, another move that could undermine the ACA insurance markets.
Go deeper