Report: Trump pressured top intel official on Comey probe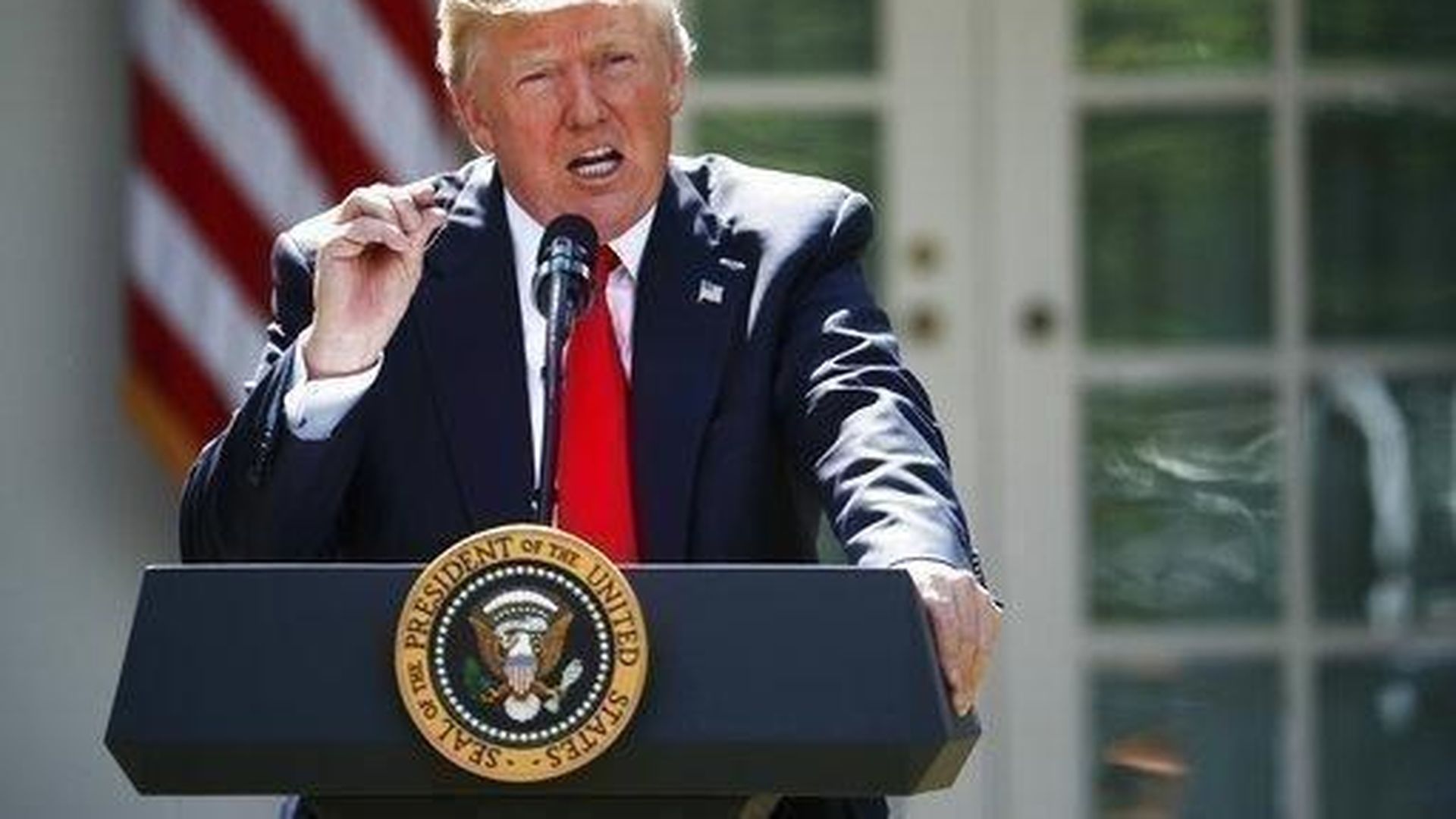 In a March meeting, President Trump reportedly asked his top intelligence official, Director of National Intelligence Dan Coats, to push the FBI probe away from Michael Flynn, according to the Washington Post's Adam Entous.
WaPo's report, citing "officials": "Trump asked everyone to leave the room except for Coats and CIA Director Mike Pompeo. ... then started complaining about the FBI investigation and Comey's handling of it... Coats discussed the conversation with other officials and decided that intervening with Comey as Trump had suggested would be inappropriate... A day or two after the March 22 meeting, the president followed up with a phone call to Coats."
DNI spokesman: "Director Coats does not discuss his private conversations with the President. However, he has never felt pressured by the President or anyone else in the Administration to influence any intelligence matters or ongoing investigations."
What's next: Coats testifies tomorrow before the Senate Intel Committee.
Go deeper