Report: Trump plans to decertify Iran deal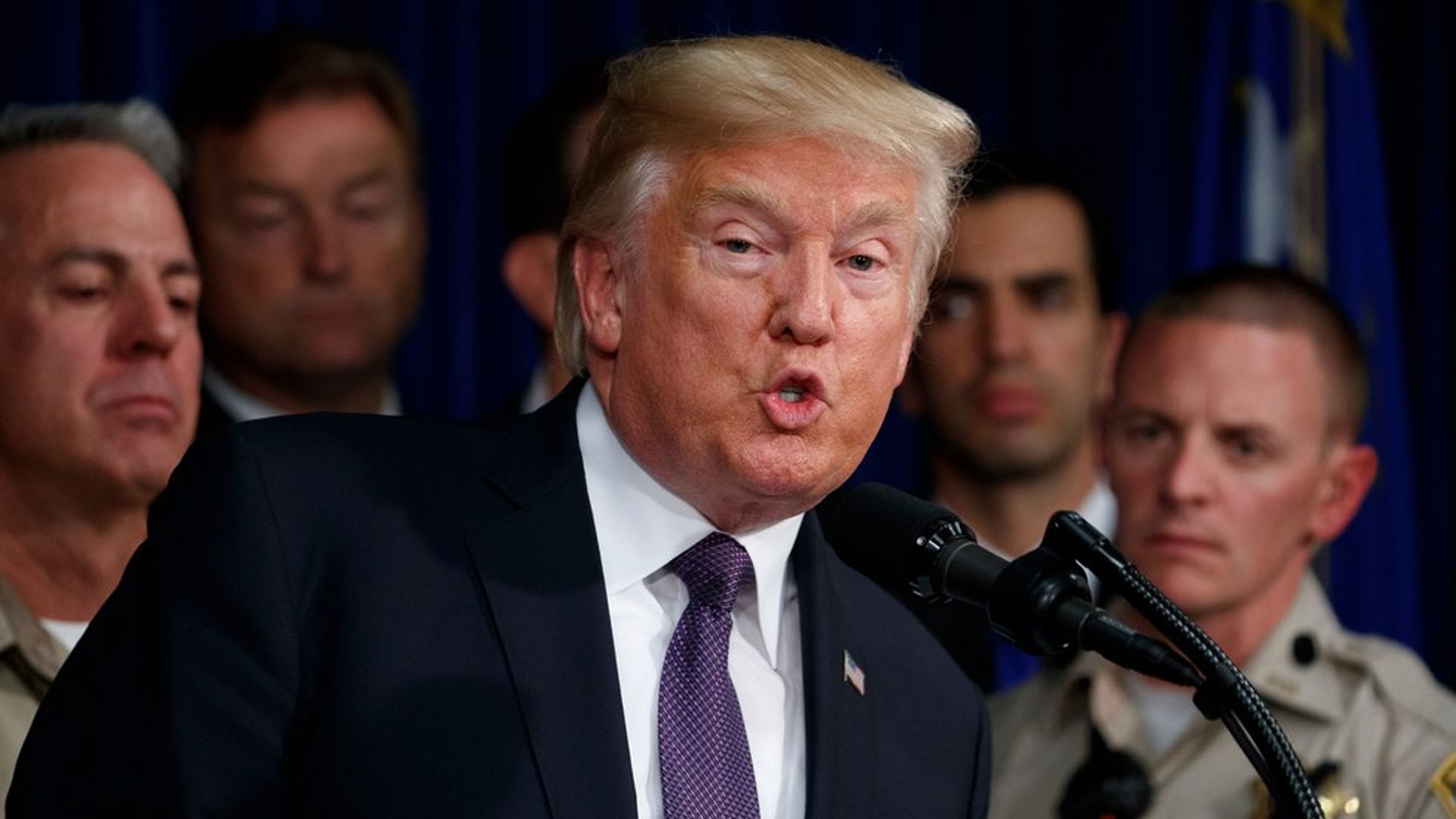 Trump has plans to decertify the 2015 Iran nuclear deal, according to "people briefed on an emerging White House strategy for Iran," per The Washington Post.
What it means: The deal has eased Iran off sanctions in exchange for a rolled-back nuclear program, so this could set the U.S. on a path to sanction Iran and amp up tensions between Tehran and D.C. And Tehran has said it could start up its nuclear program within days, raising a potential additional nuclear problem for Trump in addition to North Korea. Ultimately, the decision would be kicked to Congress.
The disagreement: Mattis said earlier this week he thought it would be in U.S. security interests to remain in the deal, although today White House Press Secretary Sarah Sanders said Trump's national security team is "supporting" his decision and to expect an announcement in "days." Sanders elaborated that "the president has, as he said, made a decision on this and he'll make that announcement at the appropriate time. The main focus that he has had has been a comprehensive strategy on how to deal with Iran."
Those briefed on the matter told The Washington Post the plans still may change, but keep in mind Trump has been railing against the deal for some time now as a bad deal for the U.S.
Go deeper