Report: Trump has discussed firing Mueller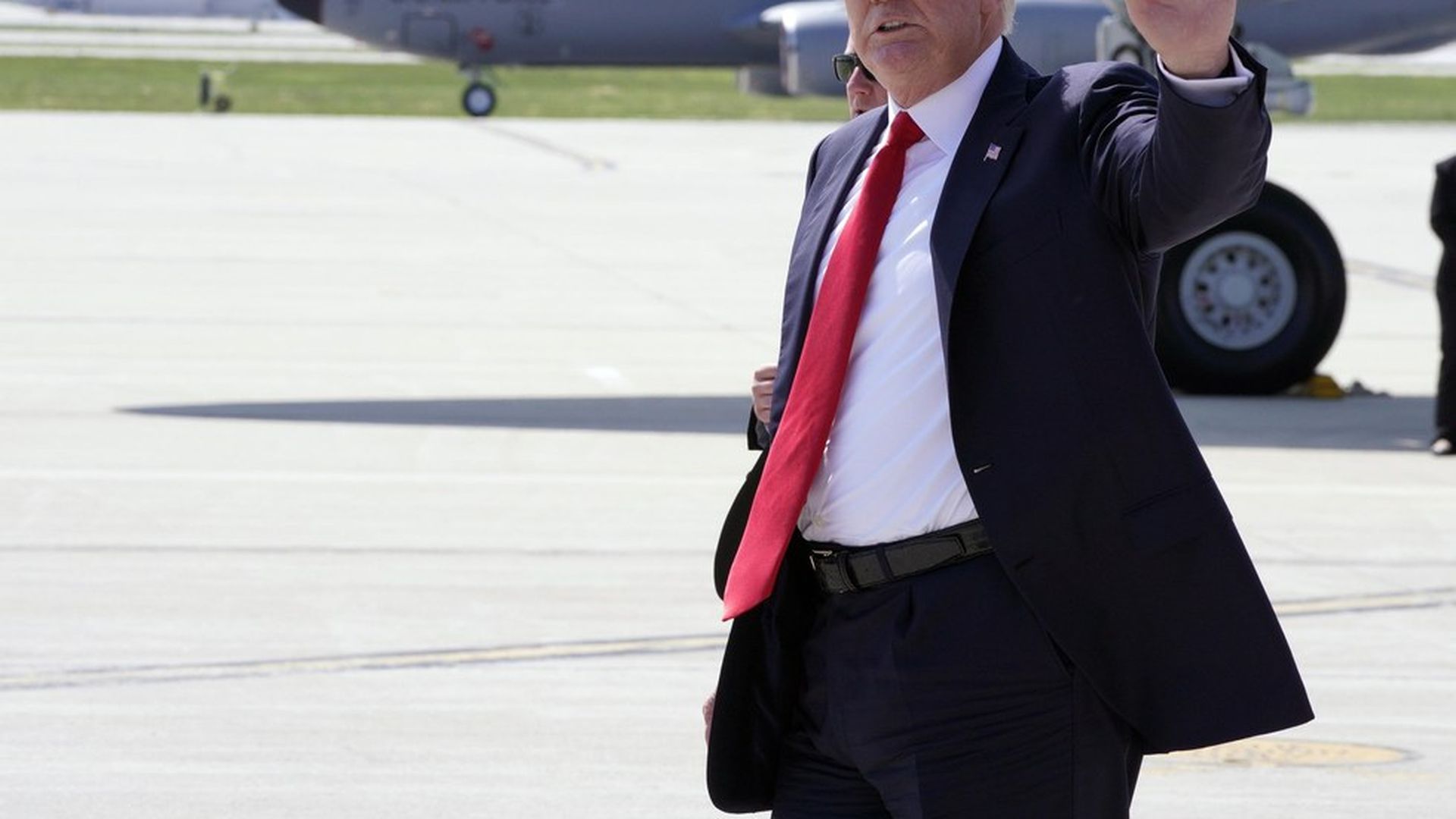 The NY Times reports that President Trump has contemplated firing Special Counsel Robert Mueller, but has thus far been dissuaded from doing so by staff. Among those pushing back, per the Times — Reince Priebus and Melania Trump.
Reasoning: Reports in Breitbart News and elsewhere have convinced Trump that Mueller is a Comey ally, and part of a "witch hunt" against him.
Key point: "The president was pleased by the ambiguity of his position on Mr. Mueller, and thinks the possibility of being fired will focus the veteran prosecutor on delivering what the president desires most: a blanket public exoneration."
Spokeswoman Sarah Sanders: "While the president has every right to, he has no intention to" fire Mueller.
Fact check: Deputy Attorney General Rod Rosenstein would have to fire Mueller, and he says he won't follow orders to do so unless there is "good cause."
Go deeper