Report: Trump didn't have a victory speech prepared on election night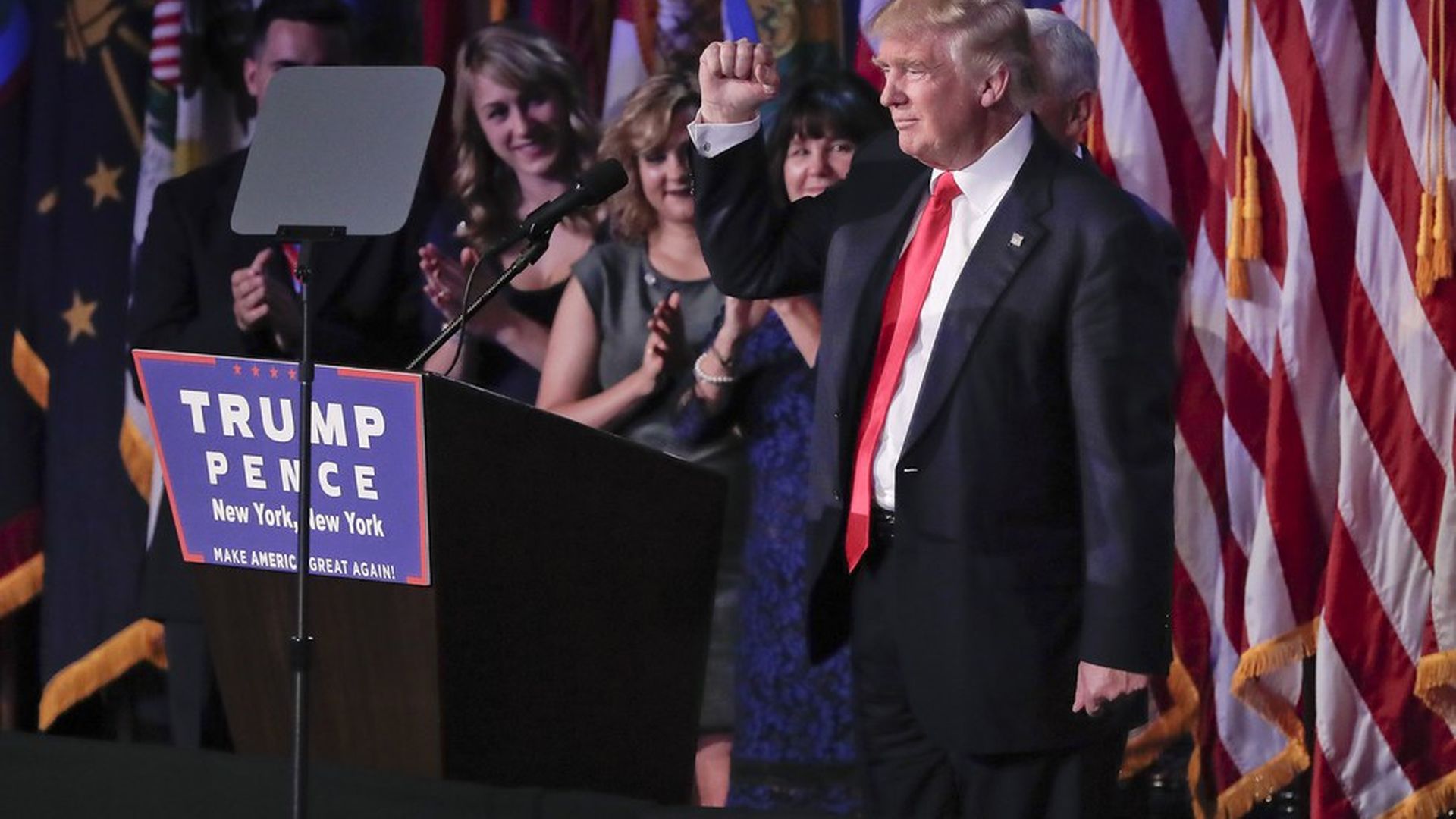 In his forthcoming book Devil's Bargain, Bloomberg Businessweek's Joshua Green writes President Trump didn't have a victory speech prepared on election night, per the Daily Mail. Also on election night, Green writes, Trump became enraged when Chris Christie suggested that Barack Obama call his phone when he reached out to congratulate Trump — a move which contributed to their falling out. Christie's office says that's "complete fiction." Other nuggets:
How Trump reportedly chewed out then-campaign manager Paul Manafort: After reports that his aides went on TV to reach Trump, Trump reportedly yelled "'Am I like a baby to you? I sit there like a little baby and watch TV and you talk to me? Am I a f***ing baby, Paul?'" The next day there was a NYT report about Manafort's $12.7 million payday from a pro-Russian party in Ukraine.
Jared Kushner is the one who got rid of Manafort and Christie, per the book. When Manafort initially refused to resign, Kushner said they'd be putting out a press release in 30 seconds saying Manafort had resigned to force his hand.
Jeff Sessions, who would become Trump's Attorney General, reportedly told Bannon during the campaign if he endorsed Trump and Trump didn't win, it would be "the end of my career in the Republican Party," but Bannon convinced him to go through with it.
Go deeper