Report: Top Trump advisers think Kushner should 'step back'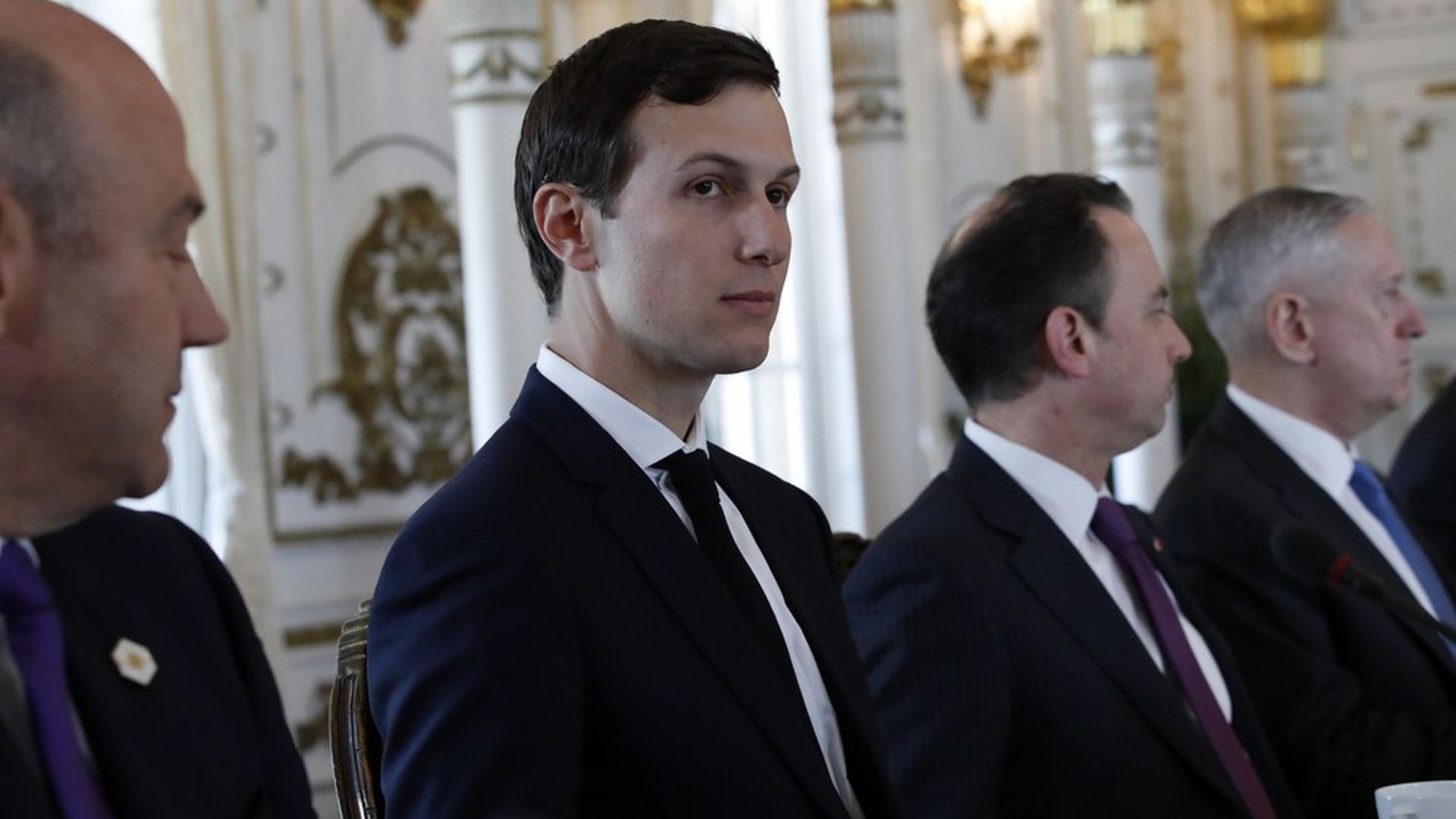 Jonathan Karl reports on ABC's "This Week" that people "very close to the president" think the Russia investigation's current focus on Jared Kushner means it's time for the president's son-in-law to "take a step back":
"Even if he is ultimately completed cleared, he is at the center of this investigation right now, and you hear people close to the president, quietly saying, is it too much and is it time for Jared to take a step back, maybe even take a leave of absence from the White House."
Why it matters: Some in the White House have long resented Kushner's influence, and now see an opportunity to sideline him. And Kushner allies have been noting that he and Ivanka have made no long-term commitments to the administration. But it's still far from clear that his spot in Trump's inner circle is at risk.
Go deeper